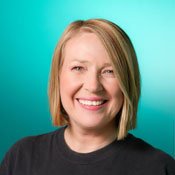 A few weeks ago, Jackson State University professor Noel Didla was sitting outside Parlor Market in downtown Jackson waiting for friends. Suddenly, Craig Noone, the young visionary and chef who created the restaurant, saw her and came outside to talk to Noel. He mentioned the current issue of BOOM Jackson magazine in which Noel was photographed at her desk for a small "At Work" feature. Craig asked Noel to autograph his copy and told her how much he liked the small piece.
Noel, a native of India who has only been in Jackson since 2005, told me this story in a Facebook message the night of Oct. 14, about 12 hours after most of us learned that Craig had died early that morning in a car accident next to the governor's mansion downtown. The same night, I attended a gathering of Craig's friends and staff at Hal & Mal's where I heard story after story about what Craig had done and wanted to do for Jackson (like a pop-up benefit for Peaches Restaurant on Farish Street, which is still planned). The first time I had met Craig, girl-about-town Julie Skipper had introduced me to him on Hal & Mal's stoop about a year and a half ago. He wants to do so much for Jackson, she told me.
Craig was delightful to me since that first night I met him. I watched him and his young staff--including his down-to-earth and loveable chefs Jesse Houston and Ryan Bell who moved here to help Craig carry out his Parlor Market vision--singlehandedly take the foodies movement here to a new level. They challenged other restaurants to step it up and help lift the dining standards and tease local palates, even as they started doing everything possible to promote other restaurants through social media months before they opened just over a year ago.
Once the PM guys arrived on the scene, chefs across the city suddenly became rock stars (including some who should have been already).
Thinking about him Friday, as I worked on this GOOD Ideas issue focusing on crime, I tried to figure out how to explain the phenomenon that was, and is, Craig Noone. I think what made him so special was that he is one of those Jacksonians who could have gone anywhere, whether just to Madison or all the way to New York City or Portland, but decided to put down his roots, and invest his immense talents and energy right here. He opened an upscale restaurant across from a strip of abandoned storefronts on West Capitol Street even as others--and I expect some folks he knew well--declared that people won't go out to eat in downtown Jackson at night. Right.
In so doing, he lifted the burgeoning back-to-Jackson movement to a whole new level while following a philosophy I believe and preach about every day: Mississippi doesn't just need to get off the bottom; we can be the best. We can have high standards, we can work hard and, more importantly, we can believe in our ability to be the best and make our city stronger. We can teach and motivate others.
Now, I wasn't around Craig all the time, but I never once heard him complain about Jackson, or crime, or anything else. Nearly every time I saw him, he was stepping out to help someone: whether it was volunteering to serve food in the hot sun at our 2010 BOOM party at the zoo in west Jackson, or standing up to be auctioned as a Man of Character at the 2011 JFP Chick Ball to help fight domestic abuse. He was clearly a young man who believed deeply in the power of individuals to change the world. And he changed ours.
When I got that Facebook message from Noel Friday night, I read it and cried. I knew immediately that it was the perfect story to use to explain the Craig Noone I knew a little and admired so much. He was the kind of person who took time to matter.
Think about it. Craig took time to get things right. He took time to study and do research to be great at his craft. He took time to train his people well. He took time to walk through his restaurant and treat everyone like a celebrity guest. He took time to get the details right. He took time to make sure that Todd and I had delicious vegetarian meals that weren't on the menu. He took time to give credit and help to smaller local restaurateurs. He took time to volunteer his time, his staff, his food to our community's toughest causes.
And he took time to walk outside and ask Noel Didla for her autograph.
It's Mississippians like Craig who will change our state and our city. They are the "crazy ones," as a famous Apple commercial said of change-makers. They believe in our potential to be great, and they know--even if they don't talk about it all the time--that our diversity is one of our more powerful strengths if we will tap it. If it's allowed to marinate and congeal, our diversity in age, background, ethnicity and ideas will bring our creativity and our genius to the surface.
Look at Craig's chef line-up: male, female, black, white. And, boy, can those rock stars cook.
After hearing Noel's story, I realized I couldn't find a better call to action for our Preventing Crime issue than a tribute to what made Craig Noone such a visionary. I couldn't help think of all the hand-wringing we've endured over the years from folks who can't think of anything to do about crime but whine, the same ones who told us incessantly that exciting development would never happen in Jackson without getting rid of all the crime first (the same ones who elected a mayor who presided over a rise in crime), who argue that crime is our No. 1 issue rather than a glaring symptom.
I think of the media who go on and on about Jackson's crime to sell ads outside the city limits. I think of the politicians who just want to scare us into voting for them, not caring that they are running off our tax base with their bogus crime rankings.
Then I think of someone like Craig: a native Jacksonian who left and learned to be the best and then plopped himself down in downtown to prove that we can be the best, too.
His story can and should teach us all several important lessons, including the need to not get so caught up in our work and lives that we don't take care of ourselves well enough. But frankly, if most of us accomplish a quarter of what Craig did in his too-short 32 years, Jackson will become a shining city on a hill for generations to come.
Thank you, Craig Noone. May you rest in glorious peace.
Previous Comments
ID

165216

Comment

Then I think of someone like Craig: a native Jacksonian who left and learned to be the best and then plopped himself down in downtown to prove that we can be the best, too. I love this! RIP Craig!

Author

Queen601

Date

2011-10-20T08:18:21-06:00
More like this story