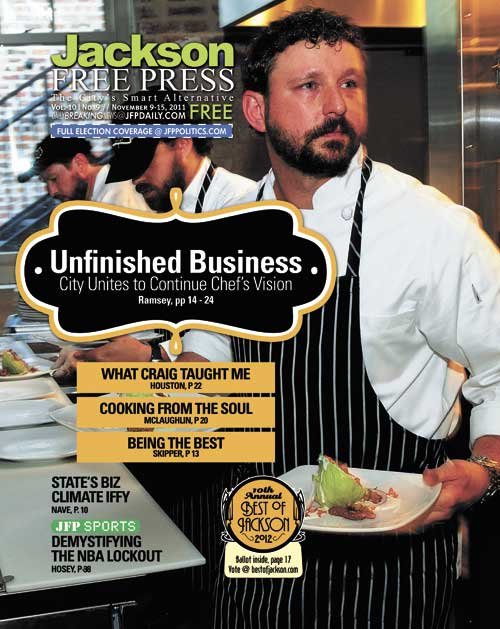 People leave unfinished business. Sometimes they just move on to other projects. Or they meet with tragedy, leaving others to complete the unfinished business. It is the living who follow through on these unfinished dreams, plans and business. They are the ones who can help define the life of the deceased and leave an undying legacy. It is a cruel twist of fate that those who perish in medio cannot see their work come to fruition or control how or by whom the end of the symphony is written.
When the torch of unfinished works is lifted and carried through to the end, much is said about the one who fell, but much more can be said about those who remain.
Therein also hides a trap. Those carrying on the unfinished business must walk a fine line of honoring those who have passed without sacrificing their own dreams, goals and plans. It can all get a bit messy.
Two weeks ago, in an instant of tragedy, I lost a friend. My loss paled in comparison to the loss of others—those who lost a son, a business partner, a sibling, a lover, a boss, a companion, and the list goes on. But in a larger community sense, all of us who want to see Jackson move ahead lost an agent of change. When Craig Noone died in a car accident early Oct. 14, he left unfinished business.
Since Craig's accident, many people have been asking "what will happen next?" This is where dreams end and a legacy begins.
Following Through
On the morning of Oct. 14, I joined a group of the Parlor Market family and the close-knit Jackson restaurant family as we shared hugs, tears and disbelief. As people do at these times, I asked chefs Ryan Bell and Jesse Houston if there was anything we could do. They were wading through papers trying to sort out the responsibilities they would soon be shouldering.
"We've got a wedding to cater in New Orleans next week, and I don't have a clue what we are doing. Not to mention that we are supposed to compete in Steel Chef Monday night," Ryan answered.
The Steel Chef competition was not quite as big a knot to unravel as the wedding. Since so many chefs came to town for Craig's visitation and funeral, the King Edward's chef, Nick Wallace, assembled an ad-hoc team made up of him, Chef Deon Hence (of Rust in Clarksdale) and Levi Minyard (University Club, Oxford). The Steel Chef committee turned the competition into a "tribute exhibition dinner in honor of Craig Noone," and the evening went off without a hitch.
The wedding that needed sorting was for Craig's friend, fellow chef and former colleague Patrick Tague and his bride in New Orleans. The PM crew was going to prep everything in Jackson and head down to New Orleans on Halloween day to finish off the cooking and serve the wedding guests.
Craig had worked it out in his head, but had yet to share all of the details with everyone else on the team. Between handwritten notes and Facebook, Ryan, Jesse and the Parlor Market crew were able to piece it all together and follow through. Sensing the difficulty, emotionally and logistically, for the Parlor Market staff, Mr. Tague and his bride-to-be offered to let the guys off the hook. But, according to Ryan, they felt "emotionally obligated to follow through."
To make this happen, Ryan and Jesse wound up packing their knives and making the trek south. Since almost everything was done, they just provided a couple more sets of talented hands to make the reception happen according to Craig's original menu.
"Really, we could have let them handle it all," Jesse echoed. "But it was nice seeing Craig's picture on the remembrance table, and Patrick truly appreciated us being there."
The New Helps the Old
Parlor Market started the trend of "pop-up" restaurants in Jackson with PM Steak on March 21. Essentially, the entire restaurant (the menu, the décor and the name) changed for one night and one night only. Parlor Market was transformed into an old-school steak house with classic salads, simple appetizers, hearty side dishes and big-as-your-head cuts of meat.
PM Burger, PM Taco and PM BBQ followed, each one more successful than the previous one. Jackson residents rapidly warmed to a national trend, and lots of people headed downtown on Monday nights with crowds swelling from 100 to 400, 600 and eventually 1,200-plus. Pop-ups were great for business, and the idea spread. The restaurant where I work, Underground 119, launched an Italian pop-up just the month after PM Burger and did a Cuban pop-up concept on Halloween, both to great success.
A few weeks before he died, Craig and I discussed other pop-up concepts we were considering and looked at different dates so as not to step on each other's toes. It was then he told me about his next big project ... PM Soul. This one would be a little different and actually take place at Peaches on Farish Street instead of at Parlor Market with the proceeds from the sale of the food going toward much needed repairs on the Peaches facility (an idea he got from Walter Zinn).
Craig wanted to remain true to the pattern of the other "PM" concepts. The idea was to take traditional soul food and ramp it up to dizzying heights. The Peaches event was scheduled for less than 30 days from the day of Craig's death, and the planning was still unfinished.
When Jesse and Ryan saw all the food other restaurants were sending them that sad Friday morning (most of it comfort food), they decided it would be a great tribute to Craig to have all these different places add something to the menu and create new relationships between distinct groups of people, all of whom are connected by their choice of profession.
"We had all of these people coming up to us and saying 'what can we do?' and I just came out and said it. 'You can take some of this burden off of me and really help the community' by being part of PM Soul," Jesse said.
When the call went out for help, it was immediately answered with a resounding "YES!" To date, 10 restaurants have agreed to donate food for the event that will be held Monday, Nov. 14. (The JFP signed on as a sponsor as well.) The sale of tickets, coupled with the donated food, will have a serious impact on Peaches that no single fundraiser could accomplish. "It's taking the 'soul' part of this 'soul food' quite literally," Jesse said.
This piece of unfinished business will get wrapped up neatly when the event takes place Nov. 14. The PM team will serve two meals: lunch from 11 a.m. to 3 p.m., and dinner from 5 p.m. to 9 p.m. The price of admission ($15 lunch, $25 dinner) will include food and entertainment.
Julie Skipper, part of the Farish Street redevelopment team, a JFP columnist and a friend of Craig's, is pleased to see this event go on in the spirit he had envisioned. "We're excited to see such an outpouring of support for one of our tenants coupled with the opportunity to showcase the Farish Street community. Peaches has been here for a long time, and we want to do whatever we can do to help them stay a vibrant part of Farish Street's future," she said.
Looking for Miracles
Craig's first love was athletics, particularly baseball. He was the all-time home-run leader in the history of Jackson Academy. Before the door of Parlor Market ever opened to the public, Craig was working to bring Miracle League to Jackson. This non-profit organization enables disabled children to participate in the sport of baseball.
The Miracle League fields are constructed to allow for wheelchairs, walkers and other disability aids. Each player gets the opportunity to bat, field and score and no one, regardless of physical or mental condition, is denied the experience of participating in a team sport.
Ryan Bell told me that he and Craig (both sports fanatics) talked at length about how great it would be to bring Miracle League to Mississippi. They had started the paperwork, joined the national organization and had hoped to start raising money for the construction of a field early next year.
"Of all of Craig's big dreams and crazy ideas, this is the one I feel most attached to," Ryan said. "When people started talking about giving to a charity in lieu of flowers, I immediately started thinking about Miracle League."
The project is ambitious, to say the least. They will need 4 acres of land and about $300,000 to see it through, but they have already started negotiations with different non-profit organizations to help them through the maze of grants, regulations and fundraising.
When I spoke with Craig's mother, Sharon, she summed it up beautifully: "I really can't think of a better way for Craig to be remembered than by helping disabled children play the game he loved. He just had a heart of gold and loved children."
An account has been established at Trustmark to receive donations, which can be mailed to: Miracle League c/o Parlor Market, 115 W. Capitol St., Jackson, MS 39201.
Rockin' It Out
Craig's vision for Jackson didn't end at his own restaurant. While Parlor Market was under construction, Craig and I had the luxury of spending some evenings hanging out and talking about the culinary scene in Jackson and where we thought it was going.
Over the past few years, Jackson has transformed itself into a budding foodie community. Old-guard restaurants like Nick's have started a migration to newer and fresher dishes. As consumers become accustomed to new tastes, restaurateurs and chefs, such as Derek Emerson of Walker's and Local 463, have had the opportunity to more fully explore their culinary talents in ways that didn't seem possible 10 years ago.
All of this change was occurring when Craig arrived on the scene, and he fit right in. As he brought in his team for Parlor Market, he also helped to recruit chefs into the restaurants of his new friends. Chefs at several local restaurants such as Mint and Babalu came to Jackson as part of Craig's effort to recruit talent into the market.
To continue this effort, the Mississippi Restaurant Association has established the Craig Noone "Rock It Out!" Memorial Scholarship, named for a phrase he would shout when giving a toast, starting a dinner service or any other opportunity.
It's a phrase so associated with Craig that several service industry friends of Craig's (including my son and me) have had it permanently affixed as tattoos.
The $5,000 scholarship will assist one culinary student each year to pay for culinary school, so long as that student maintains a 3.0 GPA. Get information at http://www.msra.org.
Tending the Store
Not all unfinished business is as glamorous as building ball fields or raising money for scholarships. Some unfinished business is just, well, business. Parlor Market had just held its first anniversary party with the fourth pop-up concept, PM BBQ. By no means was the restaurant on autopilot.
The idea for Parlor Market was conceived as a team effort. Although Craig was a well-trained and accomplished chef in his own right, he assembled a culinary team to carry out his vision while he transitioned from the dining room to the kitchen and back again. Craig may have been the face of Parlor Market, but the muscle and the bones were the team operating behind the scenes. Craig recruited an all-star line up from the beginning and trusted them enough to stay out of their way when things were working properly.
Between Jesse and Ryan in the kitchen, Elise Erhardt and Jenny Breaux on the floor, and Robert Arender, John Ingram and Steve O'Neill behind the bar, Craig could afford to take a little time away from the business on occasion because the team was and is fully capable of running the show.
Although his charm is missed, and he no longer weaves through the crowd "touching tables" as we say in the restaurant business, his team continues his vision.
Jesse and Ryan recently sat down with me over a Cuba Libre and a cold Southern Pecan and talked about the origins and the future of Parlor Market.
"The concept has always been and always will be to educate. That is not about to change," Jesse told me.
"Craig put a lot of trust in people, maybe too much. And that can be both a blessing and a curse. We know his vision was to keep the menu constantly changing, but we have to do that in a way that stays true to the reasons we opened this place to begin with," Ryan explained.
In talking with them, I could feel the awesome burden they are shouldering. They have a thriving business that is missing one of its main ingredients, and they feel the need, even the obligation to make it great. And here is where that balancing act comes into play: Parlor Market was a team effort and the team is still marching on. I can say without a doubt that the food is every bit as great as it was the last dozen times I've put my feet under their tables. This result is by design.
Jesse and Ryan were in charge of the kitchen the month, week and day before Craig died, and they still are today. They know the vision they shared, and they know how to execute it.
The burden they feel is to keep it fresh without giving off the impression that they are leaving Craig out of the picture. Their entire concept is seasonal and fresh, so they can't memorialize their lost friend in the menu. They have to do it by continuing to innovate, create and educate.
There will be a thousand times when someone will think or say, "How would Craig have done this?" or "Craig would have done it differently." And they may be right, but what they should really be thinking is, "Craig had the foresight to surround himself with people who shared his culinary and customer-service values."
These guys didn't agree on everything before Craig died. Quite the contrary: They had heated arguments about many, many things because they shared such passions. It would be almost insulting to Craig's memory for them to now slip into some type of gastronomic memorial sacrificing the talents of those left behind to carry the torch.
I think Jesse said it best when he told me: "Parlor Market has always been about pushing the boundaries of seasonal, southern, local cooking and great service. It always will be. By looking forward while not forgetting our roots, we can look our customers in the eye and say that Parlor Market will continue to honor reasons we opened the door in the first place."
I may miss my friend, but I look forward to my next meal at his restaurant.
The Legacy
Occasionally, the unfinished business of great people can become their legacy. Gilbert Stuart's portrait of George Washington was never finished, yet that image went on to become the most viewed face of our first president, gracing the front of the one-dollar bill. Mozart's "Requiem," Gaudi's Sagrada Familia, Schubert's 8th Symphony, Da Vinci's "Gran Caravello" and Coleridge's "Kubla Khan" are further examples of the great, unfinished works left behind with the question of "what if."
To me, their limbo is part of their beauty. There is so much promise in the void—so much to dream about, so much to hope for.
Janis Joplin's "Mercedes Benz" was a hastily recorded "reference track" that her band was going to use when recording the instrumental portions of the song.
When they were done, Joplin would have laid down the final vocals while listening to the recorded instruments. She never got that chance, but we got to hear raw talent and pure joy.
The next time you head down to Capitol Street for whatever the team at Parlor Market are dishing out, slip the album "Pearl" into your CD player and hit track 8. As you hear that sexy, Texas twang belting out her pleas, listen closely to the background. You'll hear the metronome clicking away as the only accompaniment. Keep singing it to yourself and tap the floor with the sound track in your head as you order "Craig's Late Night Pork Belly" and savor each bite.
Now that is some unfinished business we want to keep around for a long time.
Parlor Market is at 115 W. Capitol St. Visit its website at http://www.parlormarket.com.
Related Stories
Cooking from the Soul
What Craig Taught Me
Homage to the Waters
Healthy Substitutes
More stories by this author
Support our reporting -- Follow the MFP.