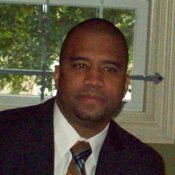 Jody Owens shared this morning an upsetting example of what's wrong with juvenile justice in Mississippi. A child suffering from depression, he said, cried out while in custody at Henley-Young Juvenile Justice Center. "Shut the hell up," the guard told him. The child later cut his wrists.
Owens, director of the Southern Poverty Law Center's Mississippi division, and Jed Oppenheim, managing advocate of Mississippi SPLC, spoke to a crowd of about 40 people attending this morning's Friday Forum at Koinonia Coffee House.
The Southern Poverty Law Center advocates and lobbies for change in Mississippi's juvenile justice system, the two told the crowd. When that doesn't work, SPLC attacks.
"We identify the large systems and attack internally," Owens said. He called the state's juvenile justice system is a school-to-jail pipeline. The SPLC legal team has sued institutions--including the Hinds County Henley-Young Detention Center and Jackson Public Schools this year--for mistreating youth.
With an endowment of more than $200 million, SPLC has a responsibility to change the juvenile justice system in Mississippi, Oppenheim said. He referred to several reports, including a SPLC report from 2010, "Suspended Education," that found that Jackson Public Schools in 2006 suspended 29 percent of black male students and 20 percent of black female students. "One-fifth of all students in the (JPS) system have been suspended," Oppenheim said.
The other 2010 report he referenced, the NAACP "Misplaced Priorities," identified two Zip codes in Jackson, 39203 and 39204, that disproportionately had people into the juvenile justice system. .
"It costs $25 million to incarcerate young folks and adults from these two Zip codes," Oppenheim said. Wingfield and Provine high schools create a feeder pattern into the system, he said. The schools are also the lowest performing in the city.
The school-to-jail pipeline starts with zero-tolerance discipline policies that punish kids for age-appropriate behavior.
"The policies are very much weeding kids (out) for minor violations," Oppenheim said. Dress code violations, speaking at the wrong time and showing up late are some examples he gave. "Some of us still do that," he said. "We are calling kids in schools offenders. Something wrong with that."
Oppenheim suggested that several groups are working for solutions and proactive measures. United Way and Operation Shoestring, for example, are working with America's Promise to find ways to help students and their families. Oppenheim said the SPLC has monthly training for parents and guardians on how to communicate with teachers and school administrators and how to make schools more supportive.
"It's sad we have to look at schools and prisons in a similar light," he said.
Mississippi has 17 county-owned juvenile detention centers, Owens told the group. "Henley-Young is the largest," he said. Kids ages 13-19 who do minor crimes—drugs or truancy—get locked up at Henley-Young.
"You don't have to have any training to work as a guard in a juvenile-justice facility," Owens said. Guards with a history of violent behavior or even who are pedophiles can work in such a facility, he said.
Owens asked the crowd to imagine being 13 again. "Imagine the mistakes we made then.," he said. He asked the crowd to imagine the kids imprisoned now for similar mistakes who are housed in horrifying situations. "Kids are getting raped, getting beat, he said.
More like this story
More stories by this author
Like independent media outlets around the world, the Jackson Free Press works hard to produce important content on a limited budget. We'd love your help! Become a JFP VIP member today and/or donate to our journalism fund. Thanks for considering a JFP VIP membership or one-time support.