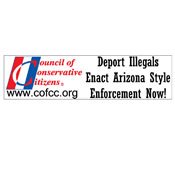 Also see: Guess Who's Coming to Jackson
The Citizens' Council was founded two blocks from my doorstep in Indianola in 1954. The fact that such an influential anti-integration organization began its work in my small town in the Delta really caught my attention in 2008. The fact that I attended a school that Council members helped start to bring my interest up to the level of full-blown fascination.
Fortunately, the Citizens' Council is no longer in operation. The organization's support waned in the '70s, and it eventually closed up shop. But several successor organizations sprang up in its place, one even using mailing lists from the original Citizens' Council: the Council of Conservative Citizens.
Hearing that the Council of Conservative Citizens was holding a meeting April 11 right here in Jackson, a friend and I decided to poke our heads in and take a look.
About two dozen people attended the state meeting, held at the Regency Hotel off High Street. It started off with political posturing from Bill Lord, the CofCC senior field coordinator (who infamously appeared with Haley Barbour in a 2003 photo on the CofCC website). Lord complained about the liberal nature of the Southern Poverty Law Center, which has deemed the Council of Conservative Citizens a hate group.
Lord warned that the SPLC will not welcome any organization unless it "welcome(s) the gays and the queers."
He then talked about one of the Council's victories: saving the Mississippi state flag a decade ago. One of the Council's primary motives is to preserve "southern heritage."
In February 2011, the Mississippi House passed a measure making the last Monday in April Civil Rights Memorial Day. Confederate Memorial Day is observed on that day, and this was Lord's next point of discussion.
After reading about the House's measure in the "Clarion Liar," as Lord called it, he telephoned the lieutenant governor's office and urged him to put the measure in the "right" committee when it was transmitted to the Senate. Lord said he called Phil Bryant's office again shortly before the night's meeting and was relieved to find it had died in the Senate. Lord told the audience to stay vigilante, saying, "It's just like diarrhea, it's going to come back on you again if you don't keep at with the Pepto-Bismol."
Wrapping up his talk, Lord said that Barbour had "gone crazy," judging from his recent support for a state Civil Rights Museum.
After Lord, Bill Hinson (head of Pearl's Sons of Confederate Veterans chapter) said he personally talked to the lieutenant governor about the Memorial Day measure, and urged Bryant to put it in the "right" committee. He then voiced his concern that the Council is in peril due to the lack of interest from young adults. He went on to say that he saw a couple of young people in the crowd, but that was it. At this point, my friend and I exchanged an awkward glance. With the exception of one or two other young men, we were the only people there under age 50.
Hinson then tried to sell the crowd on membership in the organization, which is only $25 annually. He pointed out the fact that you could find most of the people in the room at your average baseball or football game, cheering for "big, strong, muscular, black athletes," but you can't get them in the organization for a measly $25 a year.
The final speaker was David Hill, a national CofCC director and the event's planner. Hill lamented that today's children are forced to learn from watered-down textbooks that de-emphasize Civil War history and that claim slavery was the war's only cause.
He told us that Hollywood is "indoctrinating our children like never before." When you see interracial couples in TV programs, he said, "it's supposed to be accepted like an everyday thing." When he was growing up, if you saw an interracial couple walking around, you thought, "What the hell?" Hill still has this reaction, he said.
Hill complained about the liberal media, which he said is slanted against capitalism and conservatism. He told the group to talk to their children and grandchildren and tell them "exactly what's going on," because they're not going to hear it anywhere else. He told them to explain to their posterity "the difference between right and wrong, black and white." He then mentioned that his father told him jokingly when he was younger, "If you ever bring one of 'them' home, I'll kill you."
After some discussion about state and local politics, Hill instructed the crowd 
to keep things calm and factual, and to 
not go out into the political arena with their emotions.
Hill cited recent statistics that show that 48 percent of Mississippi Republicans surveyed are against inter-racial marriage. After some back and forth with the crowd, he said, "They can pack it out at JSU; why can't we pack it out here?"
This question elicited what was probably the most frightening comment of the meeting: "When a white woman has a black baby, baby's still black. Don't forget that," an elderly gentleman in the front declared.
Hill then paused for a moment, before looking at the man with a serious face. "We got the one-drop rule in Mississippi," he said.
"The what?" the old man asked.
"The one-drop rule," Hill repeated. "If you got one drop, then you're black."
The atmosphere in the room seemed to change. Hill's quip was met with an eerie silence instead of laughter.
Hill said that he had been rambling too long. He urged the crowd to eat what was left from the dinner earlier, and he officially ended the meeting.
Previous Comments
ID

163206

Comment

This whole meeting scares me to no end. Excellent writing, Dylan. I really felt like I was there and I was cringing to make it stop. The intolerance of biggots is a scary thing.

Author

Sophie

Date

2011-04-20T11:29:50-06:00
ID

163209

Comment

CofCC = Klan without the vitality to physically terrorize anymore. Plain and simple. I wouldn't even call this conservatism. Anybody that takes phone calls, photo opps, and advice from these racist people are not fit to serve in public office in the State of Mississippi. People who should be on notice Haley Barbour Phil Bryant Lydia Chassinol others? We should start a running list of political figures in the state with unashamed afilliations with this group and notify the public about it. This is a crying shame.

Author

Renaldo Bryant

Date

2011-04-20T11:37:30-06:00
ID

163213

Comment

What's really scary for me also is that I know that I work with same-minded people.... will it ever change?

Author

833WMaple

Date

2011-04-20T11:48:43-06:00
ID

163232

Comment

Folks, here's a list on SPLC's site to politicians (including a bunch in Mississippi from Barbour and Wicker on down) who the CofCC has written about as supporters. Also see our cover story on the group: Guess Who's Coming to Jackson from 2009

Author

DonnaLadd

Date

2011-04-20T19:30:30-06:00
ID

163240

Comment

Wrapping up his talk, Lord said that Barbour had "gone crazy," judging from his recent support for a state Civil Rights Museum. -- I am beginning to think that Barbour's run for the presidency, if it happens, could be a turning point for our state in terms of Barbour's need to address certain issues and make himself seem appealing to a national audience. Very interesting stuff. And a great article, thank you.

Author

Izzy

Date

2011-04-21T10:44:09-06:00
ID

163242

Comment

Izzy, I'm a touch more cynical. I could believe that Barbour convinced the Senate to go along with his civil rights museum meme, but under-fund it. Then it wouldn't, but he could still say he tried. I *hope* that is not the case, but it seems very Barbour to do such a thing.

Author

DonnaLadd

Date

2011-04-21T12:43:29-06:00
ID

163281

Comment

I am beginning to think that Barbour's run for the presidency, if it happens, could be a turning point for our state in terms of Barbour's need to address certain issues and make himself seem appealing to a national audience. Very interesting stuff. Now that Barbour isn't running, we may not have that discussion now. But even if with him not in the race now, we still need the discussion.

Author

golden eagle

Date

2011-04-27T08:34:52-06:00
More like this story
More stories by this author