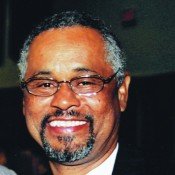 The City of Jackson has asked the Mississippi Supreme Court to stay an Aug. 12 court order requiring it to transfer its wastewater treatment contract to a new provider. The city's motion, filed Tuesday, argues that the city should retain its current provider, Jackson Water Partners, until the Supreme Court resolves a lawsuit filed by another company, United Water Services, over the city's bidding process.
"It's not in anyone's best interest to transfer operators until the Supreme Court has had what will be the final say on this process," City Attorney Pieter Teeuwissen said Tuesday. "With several unresolved questions, it makes sense to continue the status quo until all the questions are resolved. ... I don't think the city wants to be flip-flopping between providers."
Jackson-based Garrett Enterprises joined with Pennsylvania-based Severn Trent Services to form Jackson Water Partners. Garrett Enterprises owner Socrates Garrett said that transferring control of the treatment system is a complicated process.
"It's not exactly a donut shop," Garrett said. "You can't just transfer it in a day."
The City Council met Friday to comply with the Aug. 12 order from Hinds County Circuit Court Judge Swan Yerger, which threatened council members with jail time if they did not switch the contract to United Water. Yerger ruled in June that the city broke state law when it awarded the contract to Jackson Water Partners over New Jersey-based United Water.
After receiving the order the afternoon of Aug. 12, Teeuwissen rushed to notify Council President Frank Bluntson of the need to call an emergency council meeting. State law requires public bodies to announce emergency meetings at least 24 hours beforehand.
Teeuwissen advised council members that they had to comply with Yerger's order to avoid a contempt of court citation.
"The judge has acknowledged that the city has a right to appeal his decision, but as opposed to maintaining the status quo during appeal, he's also ordered us to change providers during that appeal," Teeuwissen said. "That puts everyone—the city and the two providers—in an awkward position."
Ward 2 Councilman Chokwe Lumumba, the only member to vote against the transition, said before voting that while he did not have an opinion on the relative merits of the two companies, he objected to the court's order.
"My problem, of course, is with us being told what we have to do by the court and not having sufficient time to do it," Lumumba said. "From what I can ascertain, the court is forcing its will upon the city of Jackson in an unfair way," he added.
Council awarded Jackson Water Partners the wastewater contract Nov. 10, 2008, after a lengthy bid process. Later that month, United Water Services appealed the city's decision, arguing that it had submitted the lowest bid and that city officials had allowed Jackson Water Partners to submit a revised proposal after publicizing the terms of United Water's bid.
United Water's proposal would have cost the city between $1.83 and $2.6 million over five years, while Jackson Water Partners' final proposed contract would cost between $2.6 and $3.4 million. Jackson Water Partners' first bid carried a higher price tag of roughly $4.7 million, however, and Public Works Director Thelman Boyd initially recommended to council that it approve a contract with United Water but later changed his advice.
At the Nov. 10, 2008, meeting, Ward 1 Councilman Jeff Weill asked Boyd why he recommended a contract that cost roughly $800,000 more than the lowest bid. Boyd responded that because Severn Trent was the city's previous wastewater-treatment firm, Jackson Water Partners' experience with the city's system made it more qualified.
"(S)ince cost is only a portion of it, you're trying to get the most qualified person and the company that we had the marriage with for the last 20 years, in my opinion in making recommendation, is the one that probably knows best," Boyd said.
In its lawsuit, United Water alleged that the city violated state law by disclosing its bid and giving Jackson Water Partners an opportunity to beat it.
Ward 7 Councilwoman Margaret Barrett-Simon said after Friday's meeting that she hopes the city will win approval of its decision on appeal. Factors beyond the price of the contract, like Jackson Water Partners' minority participation, also figured in the city's decision, she said.
"This wasn't a fly-by-night decision. We worked for weeks and weeks on this, and we heard one proposal after another," Barrett-Simon said. "I hope that we can prevail in court and that the decision we made will be upheld."
Previous Comments
ID

159468

Comment

Clarification: James Covington should not be pictured in the photo above with Socrates Garrett. The print version of this story displayed only Garrett, but the web producer reproduced the entire photo on this Web version. Covington has nothing to do with this story, and we apologize for the error. We are changing the photo above shortly to only picture Garrett.

Author

DonnaLadd

Date

2010-08-21T10:32:52-06:00
More like this story
More stories by this author