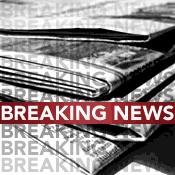 Read Judge Yerger's order (PDF)
Read Judge Thomas' order (PDF)
Today courts gave the city of Jackson conflicting orders regarding its controversial water and sewer contract with Jackson Water Partnership.
Hinds County Chancery Court Judge DeWayne Thomas ordered the city today to maintain its water contract with Jackson Water Partnership: "The city should be enjoined and prevented from either terminating its agreement with JWP or taking any action to remove or preclude JWP from performing its obligations under the agreement, including, but not limited to entering into a wastewater contract for wastewater services with any other party or entity including United water," the order states.
Thomas entered his decision today--the same day Hinds County Circuit Court Judge Swan Yerger again ordered the city to relinquish its contract with JWP after United Water Services successfully convinced the judge that the city had illegally altered its bid proposal in order to deny United Water a contract.
Yerger re-affirmed his decision that the city should hand over its JWP contract to United Water today "To make clear the court's intention, the court hereby orders the city of Jackson and United Water to execute a contract for United Water to take over management of the city of Jackson wastewater facilities," Yerger wrote. "The contract should be executed no later than 5 p.m. on Thursday, August 19, 2010, and no later than noon Friday, August 20, 2010."
When reached, city spokesman Chris Mims had no comment, but referred questions to City Attorney Pieter Teeuwissen, who did not immediately return calls.
Read "City Fights Wastewater Order," for more information about the contract and follow Jackson Free Press for updates.
More stories by this author
Support our reporting -- Follow the MFP.