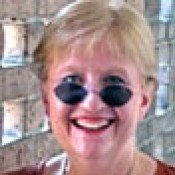 Quitman County, Miss., population 10,500, raised taxes for three years and borrowed $150,000 to provide legal counsel to Robert Simon and Anthony Carr, sentenced to death for the 1990 murders of four family members. A death-penalty case "is almost like lightning striking," county administrator Butch Scipper told The Wall Street Journal in 2002. "It is catastrophic to a small rural county."
In 1995, Jasper County, Miss. spent three times more on one capital trial than it did on its public library system that year. When officials went to the county supervisors to get more money appropriated for capital prosecutions, the supervisors' solution was to raise property and car taxes. "It's going to be a fairly substantial increase," Board President John Sims said to the Jasper County News at the time. "I hope the taxpayers understand ..."
In the Magnolia State, as in many states across the nation, the counties often shoulder the cost of trials. Quitman County sued the state to pick up the cost of the Simon/Carr defense, but the state Supreme Court ruled against the county in 1999.
Regardless of one's personal stance on the death penalty, one inescapable fact about dispensing "an eye for an eye" justice is that it is expensive. Just how expensive is an aspect of a report from the Death Penalty Information Center, "Smart on Crime: Reconsidering the Death Penalty in a Time of Economic Crisis."
Among the costs examined are the additional expenses added to trials when prosecutors seek the death penalty. The report juxtaposes those costs against the rarity of actually carrying out an execution. "For a single death penalty trial, the state may pay $1 million more than for a non-death penalty trial," the report states. "But only one in every three capital trials may result in a death sentence, so the true cost of that death sentence is $3 million. Further down the road, only one in ten of the death sentences handed down may result in an execution. Hence, the cost to the state to reach that one execution is $30 million."
For cash-strapped Mississippi, it's an expense the citizens can ill afford. Even with federal stimulus funds taking up some of the slack, the state's tax revenue has fallen every month for the past year, and Gov. Haley Barbour has slashed the budget for nearly every department. While Mississippi has not examined specific costs related to death penalty cases, other states have, providing guidance to estimate costs. Florida, for example, estimates each of their 68 executions since 1976 cost taxpayers $24 million; California, which has executed 13 convicts since 1976, estimates each conviction costs $250 million; and in Kansas, costs for death penalty trials are 16 times greater than non-death penalty trials ($508,000 versus $32,000). The estimated cost per conviction for its eight death-row inmates stands at $1.2 million each.
Mississippi has 60 people on death row. The inmates have been there 12 years, on average. Mack King has been there for 29 years; James Billiot for 27. Simon and Carr, the killer's that nearly broke Quitman County 19 years ago, are still there. Of the 10 inmates executed since 1976, the average length of time on death row was 13.4 years; Bobby Wilcher served 24 years and Earl Berry, 20 years.
Using a conservative calculation, the additional cost to try all 70 for capital crimes to achieve a death sentence ($300,000 each, from a 1993 North Carolina study) comes to $21 million. That number, though, does not include those tried for capital crimes and receiving lesser sentences, such as Carla Hughes, the Jackson schoolteacher tried earlier in October who received a life sentence. Using the report's "one in three" success rate for capital convictions, it is likely that Mississippi spent $63 million to achieve those 70 convictions. With only 10 individuals executed, however—one out of every seven—the taxpayer cost for those 10 deaths comes in at a whopping $441 million, or $44.1 million each.
The death penalty is also an inefficient crime-fighting tool. Included in the report is a survey of 500 randomly selected police chiefs from across the country. Asked to name the one area most important for reducing violent crime, only 1 percent of the chiefs listed the death penalty, with 57 percent saying it does little to deter violent crime. They also ranked it as the least efficient use of taxpayer funds.
"I'm not sure that the average criminal would consider the death penalty before they commit a crime," Jackson Police Chief Rebecca Coleman told the Jackson Free Press, admitting she had not reviewed the report. She did admit that the death penalty has an adverse economic impact, however. It's money she felt could be better spent elsewhere.
"I would look at more proactive means to serve as a deterrent to crime, as opposed to looking at it (reactively)" she said.
Coleman would spend the funds in the juvenile justice system, breaking the back of the cradle-to-prison pipeline. "(I would put) programs in place to educate our kids to know the benefits of good behavior as opposed to behavior ... that ultimately would have them end up on death row," she said.
Previous Comments
ID

153339

Comment

It is a fact that the death penalty is not a deterrent to murder. Non death penalty states prove that statistic. In the current economic climate, it would serve us well to abolish the death penalty. This should appeal to the fiscally conservative should they be able to put aside their wrath that a life will not be taken. As a militant abolitionist, the death penalty is ineffective, cruel and unusual, and downright bloodthirsty. We need only to look at the virtually public execution in Virginia as proof of the lack of humanity. As human beings, we should be ashamed.

Author

Muggles

Date

2009-11-13T16:37:14-06:00
More stories by this author
Support our reporting -- Follow the MFP.