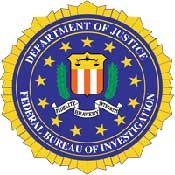 The Federal Bureau of Investigation is reassessing more than 100 unsolved civil rights era cold cases, and is searching for victims' next of kin to notify the families of their results, according to a release from the agency. In 33 of the cases, the FBI has not found next of kin, including 11 from the Jackson division, listed below.
FBI officials hope that by releasing the names and circumstances of the killings, the public may be able to help the agency locate surviving family members. The 11 Jackson division cases are:
Eli Brumfield: Eli Brumfield was stopped for speeding in McComb, Mississippi, on October 13, 1961. When Brumfield allegedly jumped from his car with knife, he was shot and killed by the police officer.
Silas Ernest Caston: Silas Ernest Caston was shot and killed by a law enforcement officer in Hinds County, Mississippi, on March 1, 1964.
Jimmie Lee Griffin: Jimmie Lee Griffin's body was discovered on a local highway near Sturgis, Mississippi, on September 24, 1965.
Ernest Jells: Ernest Jells was shot to death on October 20, 1963, in Clarksdale, Mississippi, by a police officer after Jells allegedly pointed a rifle at officers who were attempting to arrest him for stealing a banana from a local grocery store.
William Henry Lee, aka, John Patrick Lee: Lee's body was discovered near railroad tracks in Rankin County, Mississippi, on February 25, 1965. Lee may have walked away from his disabled vehicle to seek assistance.
George Love: George Love was shot and killed near Ruleville, Mississippi, on January 8, 1958, by police officers after Love allegedly shot and seriously wounded a Ruleville night marshal who sought to question Love about a robbery.
Neimiah Montgomery: Neimiah Montgomery stopped at a gas station on August 10, 1964, in Cleveland, Mississippi, and asked the attendant to put gas in his car. Montgomery allegedly refused to pay for the gas and attacked the attendant. A police officer shot and killed Montgomery when he arrived on the scene.
Jessie James Shelby: Jessie Shelby was shot and killed by a police officer in Yazoo City, Mississippi, on January 21, 1956.
Ollie Shelby: Ollie Shelby was shot and killed on January 22, 1965, while he was incarcerated in the Hinds County Jail in Mississippi.
Ed Smith: Ed Smith was allegedly shot and killed on April 27, 1958, in State Line, Mississippi.
Isaiah Taylor: Isaiah Taylor was shot and killed on June 26, 1964 in Ruleville, Mississippi, by a police officer following a traffic stop.
Find details on the other 22 cases on this page. If you have any information about any of the cases, contact the Jackson division at 601-948-5000, your local FBI office, or an American embassy or consulate.
More stories by this author
Support our reporting -- Follow the MFP.