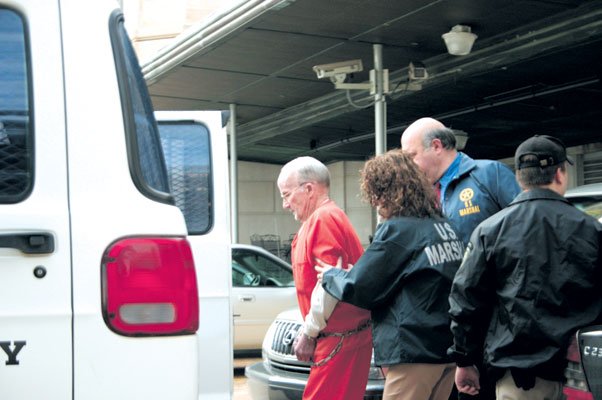 Responding to an Oct. 16 request from the U.S. Court of Appeals for the Fifth Circuit in the case of James Ford Seale, federal prosecutor Tovah Calderon wrote that the Federal Bureau of Investigations "currently is reviewing 22 civil rights related 'cold casesҔ under that Court's jurisdiction, with seven cases being "particularly promising."
The court requested that prosecutors provide information on cases "involving charges under the federal kidnapping statute arising from conduct that occurred prior to 1972 and the time elapsed between such criminal conduct and the filing of the indictment for such conduct exceeds five years."
FBI informants identified Seale as a member of the White Knights of the Ku Klux Klan in 1960s Mississippi. In 2007, a jury convicted Seale of federal kidnapping and conspiracy charges in the case of Charles Moore and Henry Dee, both 19, who were found beaten and murdered in 1964. Franklin County authorities arrested Seale and Charles Edwards at the time, however prosecutors refused to pursue the case and the men were released. Edwards testified against Seale in the 2007 trial in an apparent plea agreement.
Seale's public defenders appealed the conviction, and on Sept. 9, the Court of Appeals overturned the conviction, stating that the statute of limitations had run out on the kidnapping charge.
In 1964, when the crime took place, kidnapping became a capital offense if the victim did not survive; however, in 1968, the U.S. Supreme Court invalidated the death-penalty provision as unconstitutional, and in 1972, Congress amended the law to remove any mention of the death penalty, arguably removing kidnapping from the list of capital offenses. Then, in 1994, Congress reinstated the death penalty for kidnapping when death results.
Federal prosecutors filed two petitions with the court on Sept. 23 for the court to rehear their decision to overturn the verdict.
A 2005 Jackson Free Press investigation helped spur Seale's prosecution. See roadtomeadville.com for complete coverage.
More like this story
More stories by this author