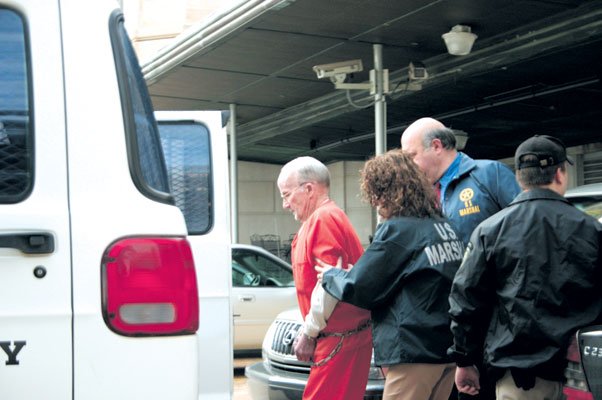 The 5th U.S. Circuit Court of Appeals has scheduled its en banc review of the James Ford Seale case for the week of May 18.
Seale, 73, whom FBI informants identified as a Ku Klux Klan member, received three life sentences in 2007 on federal kidnapping and conspiracy charges in the alleged abduction and murders of Charles Eddie Moore and Henry Hezekiah Dee in 1964. Authorities found the decomposed, beaten bodies of Dee and Moore, both 19 at the time of their deaths, drowned and wired to a Jeep engine block in an offshoot of the Mississippi river.
A three-judge panel of the 5th U.S. Court of Appeals reversed Seale's conviction in September, saying the statute of limitations had run out, acquitting Seale. Federal prosecutors immediately filed a motion for the case to be heard en banc, in front of the full panel of 17 active judges on the court, which the court granted Nov. 14.
"(The prosecution) would need nine votes to reverse the (original) panel," said Matthew Steffey, law professor at the Mississippi College School of Law. "That's an uphill battle," he said. Steffey said there was little doubt that the case has social significance, but it could simply be that they had a genuine difference of opinion on the panel's decision.
The question that the full court will decide may affect other civil rights cases currently under investigation.
In 1964, the crime of federal kidnapping was punishable by death when the victim died. The U.S. Supreme Court ruled that the death-penalty provision was unconstitutional because of its flawed language in 1968, and, in 1972, the U.S. Congress removed the death-penalty from the amendment, arguably automatically attaching a statute of limitations of five years to the crime, similar to other non-capital federal offenses. Congress reinstated the death penalty for the crime in 1994.
The question before the court is whether, by removing the death penalty as a potential punishment, the statute of limitations automatically kicked in for all unprosecuted federal kidnappings prior to 1994, or whether the crime remained a capital crime even without the death penalty attached.
Federal prosecutors have argued repeatedly that kidnappings where death occurred remained capital crimes punishable by life in prison. Seale's public defenders disagree, and have filed several motions for Seale's immediate release: after his original trial, again after the September reversal, and again when the 5th Circuit agreed to hear the case en banc. Seale remains in prison in Terre Haute, Ind.
"They're beating the proverbial dead horse," Steffey said of the defense motions to release Seale.
More like this story
More stories by this author