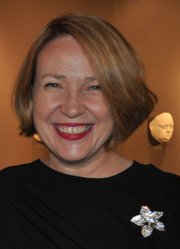 When Thomas Moore came back to Mississippi in July 2005 looking for justice for the 1964 murders of his brother, Charles, and his friend, Henry Dee, he didn't know if he'd find it.
The Meadville native's home state had not been kind to Thomas and his family. He had grown up in a segregated Jim Crow society, and then he and his mother, Mazie, had to bury his beloved brother, Charles, after a group of Klansmen had picked him and Dee up while hitchhiking, tied them to trees, then beat them bloody and near lifeless with bean sticks. They then took their barely breathing bodies to an offshoot of the Mississippi River near Tallulah, La., tied Jeep engine parts to their bodies and sunk them to drown.
Few people outside his family cared. The state of Mississippi sure didn't give a damn. The closest his family came to justice at that point was an FBI investigation that revealed primary suspects James Ford Seale and Charles Marcus Edwards. But after the FBI provided the evidence to the local district attorney, he dropped the case.
Thomas would go into the U.S. Army and serve his country for 30 years, ending up a command sergeant major before he retired in Colorado Springs where he now lives with his wife and son. Over the years, he would long for his home, the warm and long growing season, the hospitality of the South—but he would not live here again.
He loved his home state, but we had hurt him, he told me July 8, 2005, standing in the Homochitto National Forest. Somewhere nearby—we weren't exactly sure where—was the tree where his brother was tied and beaten.
I, photographer Kate Medley and Canadian filmmaker David Ridgen traveled with Thomas for much of two weeks on that trip as he re-trod his old stomping grounds looking for justice, for closure. It was just weeks after the Edgar Ray Killen trial in Neshoba County, and he wanted justice, too.
Kate and I—and interns Natalie Irby and Thabi Moyo—also wanted justice. And as native Mississippians, we were determined to help Thomas find it, to document his journey, to put pressure on fellow natives to step up and show we're sorry by telling them the detailed stories. To us, it was ridiculous to say that the Killen case was "the end," as some people were saying—we wanted it to be a beginning, a call to action for Mississippians to take our stand.
It had touched our hearts when Rita Schwerner Bender stood on the lawn of the Neshoba County courthouse in my hometown after the verdict and told the media that they had covered the case so diligently because two of the victims were white. We knew she was right. As Kate snapped pictures, I stubbornly set my jaw, and Natalie seemed like she was going to break down in tears because she admired the woman so much.
Fourteen days later, we were on the road to Meadville with Thomas Moore. We didn't know what we'd find, or if it would matter. The case had long been written off by media, even as sporadically it would get attention, most significantly when Connie Chung's crew investigated Klan murders in the Natchez area and figured out that Klansman Ernest Avants could be re-tried by the federal government because the murder he'd committed took place in a national forest. Then, in 2000, Jerry Mitchell of The Clarion-Ledger revealed more details about the case—but even he would later predict that justice would never come in the case.
His paper also reported that the lead suspect, James Ford Seale, was dead.
But on his 2005 trip home, magic seemed to happen for Thomas Moore. For one, he found more native Mississippians this time who wanted to show that they—we—are sorry for what happened to the two men. He met with U.S. Attorney Dunn Lampton, who turned out to have served in the same Gulf War unit. Thomas walked away with an assurance from this white Republican prosecutor, who grew up near McComb, that he would re-open the case. He met white Mississippians who wanted to start a reward fund. Despite all the false starts, this time Thomas met people not afraid to say they were sorry—and to act on it.
"I'm a Mississippian, and I feel very good that fellow Mississippians are the leaders of this quest for justice," he told me later from Colorado Springs, where he grows cabbage plants in his yard, alongside an old wagon wheel from Meadville and the wash pots his mama boiled their clothes in.
During his trip, our team discovered that the prime FBI suspect, Seale, was still alive and living in Roxie. It was a thrilling moment when all of us talked on a cell phone—we were split into pairs reporting—about what we had both just confirmed separately on July 9 and how it could shed new light on the case. The JFP proudly reported the revelation on July 20, 2005, less than a month after the Killen conviction.
On the trip, we JFP girls felt driven by sheer adrenaline knowing that native Mississippians could assist in this search for justice. So many of you, especially if you're white, know how it feels to grow up feeling ashamed and helpless over our past. Even as some citizens say defensively, "I wasn't there; I don't have to apologize," we all know in our hearts that is not true. Our unresolved past—and the need to resolve it—is our special cross to bear.
Thomas Moore's animated, loving, wise face appeared before my eyes as I sat last Sunday in my living room listening to Rev. Ross Olivier's Sunday sermon, being broadcast on WAPT. In a sermon called "Love Is Always Having to Say You're Sorry," Olivier preached the need to apologize for the wrongs of the past. The South African preacher told his Mississippi congregation that apologies and restitution are "at the core of any authentic Christianity," that it is impossible to repent without contrition. He urged Mississippians to feel "Godly sorrow"—whether for lynchings of our past or for Cedric Willis, an innocent man who served 12 years and left prison penniless—and then to act on that sorrow to right the wrong.
It is up to us, he said, to break the cycle. "No excuses," Olivier said Sunday.
No excuses. Regardless of the difficulty of winning such cases, it is vital for the soul of our state that Mississippians stand together, alongside non-natives, and show the world and each other that we want justice, that we will not forget, that we are sorry for our sins of omission.
Read the award-winning "Road to Meadville" package, and watch for updates, at http://www.jacksonfreepress.com. Read the JFP's coverage of Mississippi's civil-rights struggles on the JFP JusticeBlog. Also, see the JFP team's blog during the Edgar Ray Killen trial here.
Previous Comments
ID

80835

Comment

To all readers; Know that this is a nationwide news event. I am originally from Brandon but was transferred to Los Angeles last year. This is all over the news out here. Hard to believe. Bill

Author

bill hauswirth

Date

2007-01-26T00:05:01-06:00
More like this story