Film
"Loving" tells the story of Richard and Mildred Loving, whose battle against discrimination and racism led to the U.S. Supreme Court decision that invalidated laws prohibiting interracial marriage.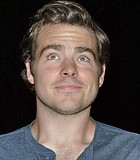 Film
Chris Moore, 26, has been making movies for more than a decade. His admiration for the horror genre began when his dad introduced him to the 1953 film "House of ...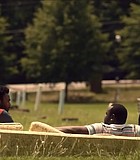 Art
"'Atlanta' doesn't just like to make you feel; it also likes to make you think."
Art
The idea for the film "Bare Knuckle" came from actor Joshua Powell's mustache.
Film
What superhero fatigue? Disney and Marvel's "Captain America: Civil War," the 13th film in the Marvel Cinematic Universe, has strong-armed its way to becoming the fifth-highest domestic opening ever according ...
Film
When Gov. Phil Bryant signed the controversial "Religious Freedom Bill," HB 1523, into law Tuesday, April 5, many individuals, organizations and businesses made their objections to the bill known. For ...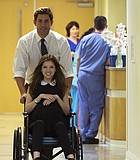 Cover
Crossroads Film Festival celebrates 17 years this year. The 2016 festival features films from filmmakers right here at home and all the way to Japan and beyond.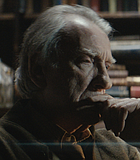 Cover
London-based filmmaker Mark Lobatto has made some impressive strides in his movie career thus far, and not only because he has worked as the personal assistant to major Hollywood directors, ...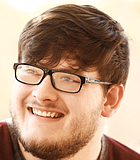 Editor's Note
Even with the many methods we have for viewing films, being a modern moviegoer can be hard, and it's not because the price of popcorn operates on its own inflation ...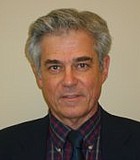 Business
Mississippi and its local communities benefit when the cameras roll here, whether they're big studio Hollywood cameras or those of independent filmmakers.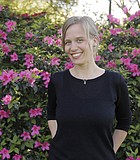 Film
Johanna Richter was not looking for awards with her documentary; she was looking to bring about actual, tangible change in a country she could not quite call her own.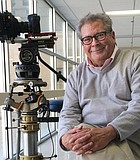 Film
On Thursday, March 16, Jim Dollarhide's home near Lake Cavalier in Madison went up in flames, and on Wednesday, March 23, Madison County Coroner Alex Breeland confirmed that they found ...

Film
Right now, in a store not too far away, there is a galaxy of new merchandise connected to "Star Wars: The Force Awakens."
Film
Like Quentin Tarantino or Wes Anderson, if you don't enjoy one of Judd Apatow's films, there's a solid chance that you won't enjoy any of them.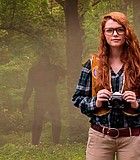 Film
Director Michael Brouphy, who moved to Brandon from New Orleans about eight years ago, began working on the script for his upcoming film, "Tsaaloh Expedition," in 2013.