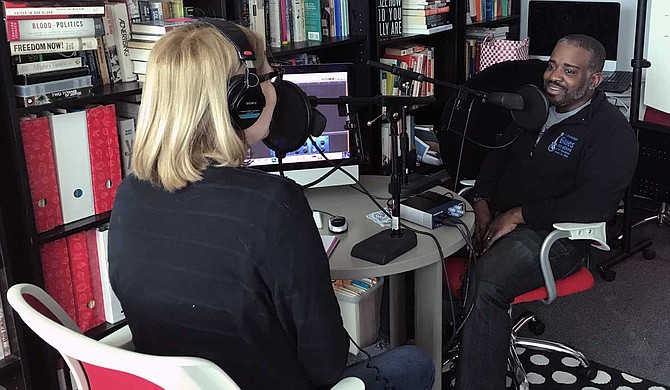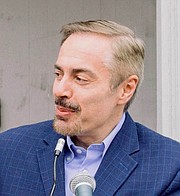 I want to start this column by putting a coda on the "Billy Graham Rule" discussion that Republican gubernatorial candidate Robert Foster set off when he refused to let a woman reporter do her job if she didn't bring a male colleague with her. Republican Bill Waller Jr., also running for governor, later said he also will not meet with a woman in private.
I have three thoughts on this. One of them was said well by Attorney General Jim Hood—it's "ridiculous" in this day and age to refuse to meet with women in professional and political settings. As a potential governor of the state, if you aren't really clear about how you plan to implement this sort of "rule" then you risk your ability to serve the electorate as a modern American politician. (And note that the job is to serve—not just set rules.)
Which brings me to my second item—if a male politician elects to follow the "Billy Graham Rule," it really is incumbent upon him to make the accommodations necessary to meet with women—reporters, constituents, policy advisers and advocates. They have jobs to do and businesses relying on them. It's not the professional woman's responsibility to accommodate a personal promise you made to your wife.
For the interview that begat this tempest from Foster, his campaign had every opportunity to have a male staffer or volunteer present. (Indeed, we're told that was the plan.) And he or his staffer easily could have recorded the entire interaction if their concern was honestly that the reporter might make up a salacious allegation against him.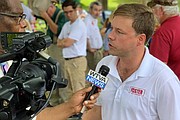 Rep. Robert Foster says he denied a woman reporter equal access to his campaign because he does not want people to think he's having an affair. Many of his supporters, though, think it's about striking back at #MeToo.
Foster doesn't appear to be all that serious about how he would govern in the shadow of the Billy Graham Rule—who was a preacher, incidentally, not an elected official. Foster has turned these 15 minutes of fame into a bumper-sticker campaign, during which he's proudly flaunted his willingness to meet with male reporters.
This looks little more like an opportunity to greet like-minded right-wing evangelicals "in the marketplaces."
Speaking of the New Testament brings me to my third point. Part of Foster's tweeted defense of his behavior includes the lines: "The Bible tells us to avoid the appearance of evil. And that is what I did." Scholars have read closely this (mis)translation of 1 Thessalonians 5:22, where "every appearance of evil" is really translated more correctly as "every form of evil."
Daniel B. Wallace famously called it the "Sin Sniffer's Catch-All Verse." Given its prominence in the politics of today, we need to revisit this mistranslation, as it seems to have found cynical support among people who want to push back on women's gains as professionals and leaders.
I have no desire to criticize Foster or Waller in how they honor their wives. But if they're going to assert the "Billy Graham Rule" in the workplace, it really is their responsibility to make clear what they're going to do to overcome the limitations it creates for the women who need to be heard by, or interview, their elected officials.
In other words: Once they get out of their trucks, they're going to need to play by the public's rules.
Having said that, let me turn now to the primary election before us—and the issue in your hands. The JFP's small staff has been working hard to bring you coverage of important primary races this season in anticipation of the primary election coming Tuesday, Aug. 6.
In Jackson and Hinds County, we have important races that offer a real opportunity to move forward when it comes to efficient criminal justice in the area. Donna Ladd brings you a look at the Hinds County district attorney and Hinds County sheriff races; she's been doing triple duty as editor, writer and podcast host for a number of important discussions this primary season. In many cases, these elections (and any subsequent runoffs) will likely decide the officeholder for the next four years, so read up and check out those podcast interviews and transcripts so you can choose wisely!
Reporter Ashton Pittman focuses his attention on state-wide races in this issue, with coverage of the governor's race and providing information on key statewide offices. While your influence in these races might hinge on which primary ballot you pick up at your polling station, some of these primaries will lead to actual two-party contests (imagine that!) in November. Along with this issue and continuing coverage at jfp.ms/2019elections, I also encourage you to keep up with Donna and Ashton at letstalkjackson.com, where we are feverishly posting podcast interviews with local candidates focused on issues and solutions that affect all of us—not horse-race, partisan politics.
Kudos to Donna, Ashton, city reporting intern Aliyah Veal, Managing Editor Amber Helsel and Art Director Kristin Brenemen for a great issue, and a hat tip to Events Editor Nate Schumann for his help with editing this issue and, of course, Dustin Cardon's work on the website and Zilpha Young on ads and house design.
Finally, I'd expected to write a little something more this month about July 4 and independent journalism, in part to thank the JFP VIPs who have supported our reporting thus far in 2019.
But "election time" is as good a time as any to point out how important it is to have a staff of dedicated journalists working to get you actionable information. I like to call what JFP does "the hard work"—sitting in meetings, making calls, getting quotes, researching solutions and evidence, setting up interviews and podcasts, and working daily to get the truth out to our readers. It's work that is critical to a functioning democracy.
So, during this summer of independence and impending elections, if you're feeling patriotic—particularly about the First Amendment and the Fourth Estate—then I invite you to join the other JFP VIPs with a monthly or annual subscription. See jfp.ms/vip for more details.
Oh—and vote on Aug. 6!
Todd Stauffer is the publisher, president and co-founder of the Jackson Free Press.
Support our reporting -- Follow the MFP.