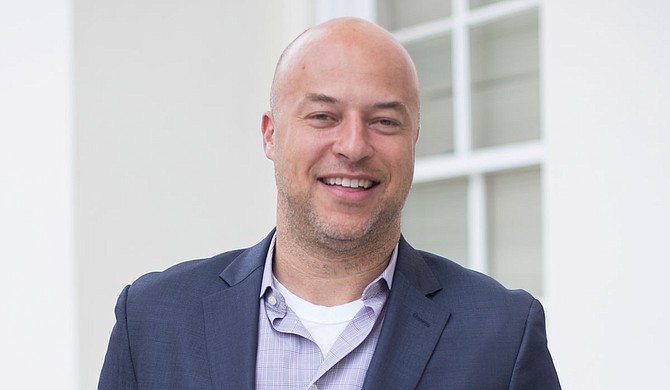 JACKSON — Charles Hatcher's last day with the City of Jackson is today—Thursday, May 31.
The director of the Department of Finance and Administration's departure surfaced publicly for the first time at a Finance Committee meeting this afternoon, while the committee discussed why the budget audit—started in November 2017—is not complete.
The news broke today when Ward 1 Councilman Ashby Foote asked Hatcher if the department was prepared for his departure.
"Dr. Hatcher, we have enjoyed your time with us," Ward 2 Councilman Melvin Priester Jr. said. "It might be contentious, but it's the situation Jackson's in and its passion. But thank you very much and good luck."
Mayor Chokwe Antar Lumumba was not at the meeting. He told the Jackson Free Press via text that he is en route to the 2018 Labor Research and Action Network national conference in Nashville where he is a keynote speaker.
However, "there is a plan in place" for Hatcher's departure, Lumumba texted the Jackson Free Press, but he did not elaborate. He said a city representative would contact the JFP to discuss Hatcher's departure but that did not happen by press time. However, a statement arrived in email within an hour, saying that Hatcher had resigned for "personal reasons."
The statement did not name an interim director, however. "We have identified an individual to step in and serve in Dr. Hatcher's stead until a permanent replacement can be found," Lumumba said in the statement. "This individual has an abundance of financial experience working with municipalities across the nation, and we are confident that they will continue to move our city forward in the interim."
Hatcher is leaving the city one month before the Comprehensive Annual Financial Report (CAFR) is due to Government Finance Officers Association (GFOA), on June 30. Auditor Scott Hodges said at the budget meeting that Tann, Brown and Russ Co. is prepared to work with Hatcher's staff after his departure.
The audit started in November, but a lack of information given to the auditors from the City slowed the process down. Originally, the audit was scheduled to be completed in January, Hodges said.
"There's nothing we're asking for that shouldn't be readily available if the internal controls were in place and proper processes were in place," Hodges said. "This is all stuff that should have been done monthly. So from that standpoint at the end of October, all of this information should have been ready, if it had been done properly throughout the year as it should have been done."
Auditors discovered numerous discrepancies during the audit, but until it is complete, it is impossible to know the total number of discrepancies or how much it amounts to, as they could increase or decrease, Hodges said.
Technically the audit doesn't indicate fraud, Hodges said, but added that there's more to it than that. "The CAFR has been produced and signed off on by multiple people, so if that's fraud, that's every man's definition," he said.
There are material weaknesses "everywhere I look," Hodges said. A material weakness is one or more deficiencies with the reasonable possibility that mistakes on a financial statement cannot be prevented or detected, according to the Public Accounting Oversight Board.
If the audit was to be completed today, the City would receive an adverse opinion, which means its financial statements do not fairly represent the actual financial position, Hodges said.
"It's kind of a big deal, but getting an adverse opinion would be a bigger deal," Priester said. "I would like as we go through this, I hope sooner than later we get a better ideal for scope of any revisions and how far they go back."
In his statement, Lumumba wished Hatcher well. "We appreciate the hard work and innovation of Dr. Charles Hatcher during his tenure as director of the Department of Administration. His resignation was fueled by personal reasons. We wish him the best in his future endeavors," the statement said.
Hatcher's salary was just over $105,000—approximately a 24-percent increase over the woman in that role under Yarber, Michelle Battee-Day.
Email [email protected]. Read a recent story about problems with the City's shrinking fund balance.
More stories by this author
Support our reporting -- Follow the MFP.