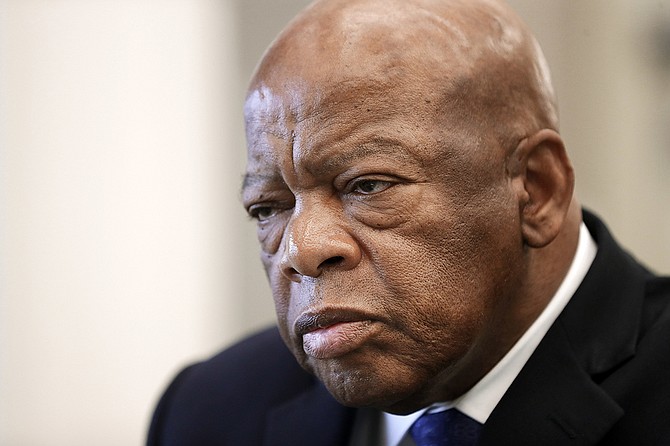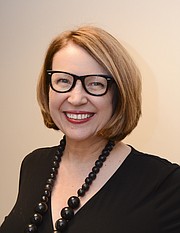 JACKSON, Miss. — It's been a long, difficult and often-violent time coming, but truth-telling about Mississippi's race history has arrived in Jackson, Miss. It is only right that this honesty has taken root in the middle of the city that many called the "ground zero" of the Civil Rights Movement in the state that was arguably the most resistant to equal rights for its black citizens.
The new Mississippi Civil Rights Museum and its fraternal twin, the also-honest Museum of Mississippi History, opened their doors in December to reveal the leaps of faith, the brutality, the unlikely collaborations and the sheer heroism by Americans who laid everything on the line to stop Jim Crow and bring equal opportunity to black Mississippians. The museums showcase the bravery it took in the state that experienced the most lynchings and that declared in the nearby Old Capitol that it was seceding to fight for the right to maintain and extend slavery.
Some, like Jacksonian Medgar Evers, died for those goals.
The movement for true equality for citizens of all races is not over, however, and these museums contain the clues, the causes and the solutions to see this journey through to its end. And most importantly, they hold the inspiration found in the resolve of everyday people of all races and ages who linked arms and stood up to daunting defenders of white supremacy; they show us how to finish the job.
It's not old history—significant parts of it happened in my lifetime and in my hometown of Philadelphia, Miss., where men I knew conspired to kill three civil rights workers. Many of the Movement's heroes are still alive, and still others are motivated by their bravery and their stories to keep the dream alive—until all Mississippians have the same access to opportunities, all our children can attend excellent public schools, public leadership fully reflects our population, and the cycles of generational poverty, crime and trauma have been cured.
These are lofty goals, but so was ending Jim Crow. As Dr. Martin Luther King Jr. assured the world: "Let us realize the arc of the moral universe is long, but it bends toward justice."
The Mississippi Civil Rights Museum is filled with clues on how to bend this arc toward equality and justice. It is engaging, jarring and provides the glue that shows how this conspiracy really worked—and how it targeted anyone of any race who tried to change it. But most importantly, it is filled with everyday people from here and elsewhere doing extraordinary things for this state and nation.
Medgar and Myrlie Evers; Martin and Coretta King; a young Hollis Watkins and Joan Trumpauer Mulholland were not superheroes. They were human beings who all saw a need for larger thought and action and took it on themselves to fill it. This is something we all can, and must, do. The museum is our roadmap, our beacon to point us toward the light.
Every civil rights hero, living or not, deserves to be known and honored. I am proud that a group calling itself the Friends of Mississippi Civil Rights asked me to be part of a group that is starting what we hope to be an annual tradition of honoring past and present heroes of freedom and equality in Mississippi. Today, just after Dr. King's birthday and on the National Day of Racial Healing, we are announcing the first Grand Celebration and Gala at the Mississippi Civil Rights Museum. The Friends are not affiliated with the Mississippi Civil Rights Museum or the Mississippi History Museum.
We are thrilled that the first two honorees the committee chose—U.S. Congressmen John Lewis of Georgia and Bennie Thompson of Mississippi—have confirmed that they will attend on Feb. 23 and 24. The tickets to the gala itself are $50, and the Saturday events and symposiums, including a speech by Rep. Lewis, will be free to the public for a limited number. (Reserve tickets here while they last). This is a big deal because these men have fought for equality from a young age—with efforts that transcend partisan politics.
They both teach what young people can do when they decide to step up.
Rep. Lewis is a living bridge between the Movement and today's efforts to bring racial healing and transformation to America. Inspired by Dr. King and the Montgomery bus boycotts, Lewis organized sit-in demonstrations at segregated lunch counters in Nashville. From 1963 to 1966, he served as chairman of the Student Nonviolent Coordinating Committee, which he helped form. SNCC was responsible for much of the student activism in the South, drawing young people of various races from across the country to demand that black people could enjoy basic dignities such as sitting at segregated lunch counters and choosing the same seats as white people in public transportation, as well as have the right to vote. He also helped organized the March on Washington in August 1963, where Dr. King shared his audacious dream with us.
Rep. Thompson was a student non-violent protester at Tougaloo College in the 1960s who stood with Dr. King, Bobby Kennedy and others for racial justice. As a young man, he joined SNCC and helped with the dangerous work of organizing voter registration drives for African Americans on the ground in the Mississippi Delta. 
In upcoming weeks, the Friends committee will announce several additional heroes and heroines who will receive awards at the Feb. 23 gala. The committee also plans to recognize former Gov. William Winter for his long-time work for civil rights and racial healing in the state, as well as former Gov. Haley Barbour for his role in ensuring that the state-owned museums would happen.
After the museums opened in December, many people in the state and beyond were surprised to find the most unflinching history about the nation's race journey in the heart of Jackson, Miss., near the Old Capitol and the Greyhound bus station where Freedom Riders were arrested and shipped to Parchman. But this is no surprise to people here. Mississippi is poised to lead on difficult-but-vital race dialogue in America, probing not only racist actions but the inequities within them. These museums and the stories about everyday men and women who decided to step up for what's right play a vital role in making freedom ring equally for all Americans.
Dr. King spoke about our state on Aug. 23, 1963, in Washington: "I have a dream that one day even the state of Mississippi, a state sweltering with the heat of injustice, sweltering with the heat of oppression, will be transformed into an oasis of freedom and justice."
This event's organizers believe that's possible, and the blueprint for that oasis awaits at the Mississippi Civil Rights Museum. Please join us on Feb. 23 and 24 for a celebration of every effort that got us to this point and of how far we've come—and inspiration to help that arc finally bend toward justice.
Details on the Grand Celebration and Gala at the Mississippi Civil Rights Museum and how to get tickets will start going online at FriendsofMississippiCivilRights.org this week.
Donna Ladd is the CEO and editor-in-chief of the Jackson Free Press. Email her at [email protected] and follow on Twitter at @donnerkay.
Support our reporting -- Become a JFP VIP.
The news business has changed dramatically in the past year, and we need your help more than ever to keep bringing you important stories about Jackson and the Metro. Become a JFP VIP with an annual membership or you can Sign up as a monthly supporter. Thanks for anything you can do to empower our journalism!