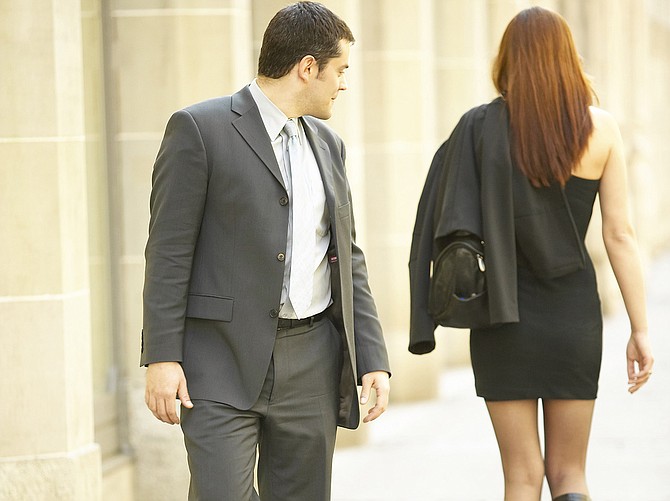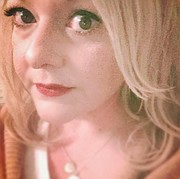 "Nice ass."
I was 16 years old and standing in line at a Burger King waiting to order. The guy who loudly whispered it from behind and into my left ear appeared to be in his 40s. That didn't matter. It wasn't his age that was offensive.
It is the first time I remember being sexually harassed in public. Twenty years later, I can bring up the memory as clear as if it were yesterday. I ate a chicken sandwich with a side of shame. The woman who handed me my change did not look me in the eye. I wanted to run, but I did not.
There was no "assault." He did not put his hands on me. He did not have to. Afterwards, I nervously giggled and looked around—unsure of what to do. I was young and didn't have enough confidence to tell him where to go—something I would do now.
No one stepped in to help me, although several people were around and heard the exchange. And my reaction, once processed, was more complicated than I had words for at that age.
"Nice ass." It was a mixture of preening and shame so strong it ripped me down the middle. On one hand, I'd been taught to think that a man appreciating an external part of me was something that I should covet. It should make me proud that I was randomly born into this world with a backside that looked good in a pair of shorts, that what was given to me to sit upon would be seen as something other than utilitarian and built for comfort and more than just a part of me to use as intended.
I've since heard that phrase several times over. At times, I'm willing to give it a pass. Sometimes its earns a middle finger and a "screw you." But for all the times, I've learned that it's a function of being a woman in a patriarchal society. I will be seen as ass first, brain second—if I'm lucky. Maybe my brain will come in third, after my tits. Maybe it will come in forth, if my face happens to sit right with a man. But more often than not, my brain will never factor in at all.
Twenty years later, I stare at my ass in a mirror and wish for days that it could still elicit a response. A brain warped by the thoughts of the men that permeated my life. Is it still nice? Is it still round? Will a stranger see it and still think unsolicited thoughts about it being pleasing? What will I do when it falls and dimples and becomes less of something that I have used to define myself? Who will I be?
"Nice ass." The journey from being shamed about a stranger commenting on my ass at 16 to being worried about its continual definition of who I am at 40 is one that is familiar to most women. Who am I outside of this body? Am I the collection of '80s movie quotes that I throw into random conversation? Am I the bad jokes I tell when I am nervous?
This is the part of sexual harassment that men do not understand. That it soaks into you. It becomes a part of how you define your worth. It is not mine, but I must carry it. Be a part of it, as it is a part of our society. It is always be there, weighing me down as I walk through the world. It is no longer just a crass comment but becomes the very thing I use to justify whether or not I deserve to have a seat at the table.
I don't know how to end this because I have no resolution yet myself. And as long as society makes jokes about it and tells our boys that this behavior is okay, I feel no one will. But I do have one recommendation for men: Stop.
Lori Gregory is a social worker from Greenville, Miss. She lives in Fondren with two ruined rescues and a 7-year-old daughter who terrorizes her.
More stories by this author
Support our reporting -- Follow the MFP.