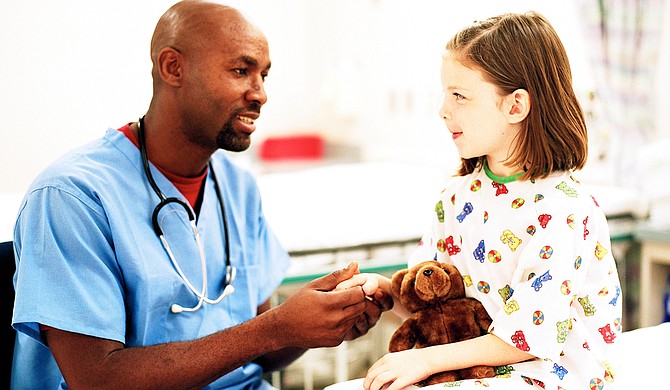 JACKSON — The U.S. Congress quietly let the Children's Health Insurance Program, initially authorized in 1997, expire last week, leaving more than 79,000 Mississippi children at risk for losing their health insurance.
The Children's Health Insurance Program, called CHIP for short, covers 48,410 Mississippi kids and teens under age 19 who are not eligible for Medicaid but live in low-income families at 209 percent of the federal poverty limit. A child living in a family of three that makes $3,557 a month or less would qualify for the program, as long as they do not qualify for Medicaid or have other health insurance.
Under changes under the Affordable Care Act, 31,000 kids on Medicaid began receiving CHIP funding for their insurance, bringing the total amount of kids benefiting from CHIP in the state to more than 79,000.
The Mississippi CHIP program is funded with 100 percent of federal funds, and funding is set to run out by April 2018, Mississippi Medicaid Division Director of Communications Erin Barham said.
"We have enough funds most likely to go through April of 2018," Barham said.
Both Mississippi Republican U.S. senators support the reauthorization of CHIP.
Sen. Thad Cochran was in the U.S. Senate when the initial legislation to create CHIP passed by a bi-partisan vote. Cochran voted for the legislation and continues to support the program.
"Senator Cochran expects Congress to act soon to reauthorize the program, which is important to many families in Mississippi, before the state exhausts its CHIP funding," a statement from Chris Gallegos in Cochran's D.C. office says.
Sen. Roger Wicker also supports efforts to re-enact CHIP legislation.
"I support efforts to reauthorize the children's health insurance program and our nation's community health centers," Wicker said in an emailed statement to the Jackson Free Press. "In Mississippi, community health centers play an important role in delivering health care and support services to underserved and uninsured patients. Although our state's CHIP program has enough money to last through March 2018, I am hopeful that Congress will deliver a long-term solution to both these programs in the coming weeks."
Congress can still act to re-authorize and fund CHIP this year, and this week both the House Energy and Commerce Committee will mark up a bill to extend CHIP funding. Additionally, the Senate Committee on Finance is holding an open executive session this Wednesday to consider a bill that will also keep vulnerable children's insurance secure.
Email state reporter Arielle Dreher at [email protected].
More like this story
More stories by this author