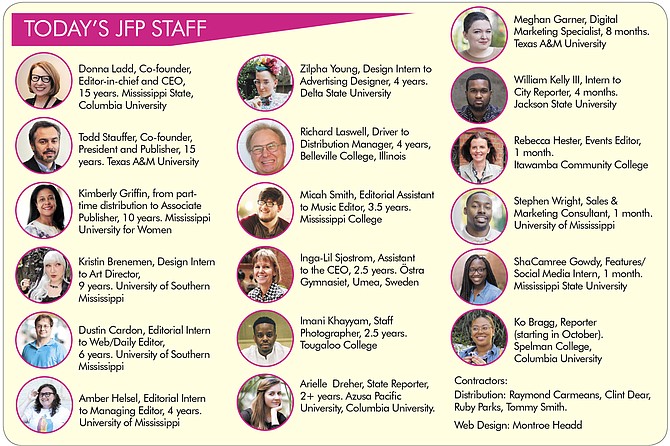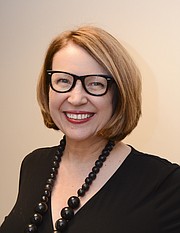 Look, it's been a tough year. Donald Trump's election last November was the precursor to so much hell breaking loose on the national and international stages. All sane Americans collectively dread what we're going to see pop up on our phones in the morning as we grab them to see what madness, or maybe nuclear attack, occurred overnight or the White House occupant's latest crazy tweet.
It's also been a huge year of reckoning—from facing a renaissance of open racism to the most hideous kinds of predatory behavior going public and even being defended in the name of partisanship. I might be a touch smug if the revelations weren't so horrible and dangerous as I recall all the editors and journalists around the country who didn't want to believe that race violence could cross the boundaries into their states, or even into their cities. I do flinch a bit when I see topics I've been studying and warning for years—like scientific racism and hate groups—start popping up in mainstream media like the concepts are new. Better late than never, though.
But most of all, it's been a deeply personal and painful year for so many people, and certainly women as we grapple with buried memories, speaking up in a toxic climate and trying to create a new, more equitable culture. With all this deja vu all over again, I try to both use the experiences to help others and to remind myself to be grateful every day. Otherwise, where's the hope? So here's my 2017 grateful list.
-1
.#metoo. Even with the anguish it all causes me and so many others, every story of a man popping it out or grabbing a crotch without permission or holding a woman (or man) down means we are one step closer to changing this sick culture that gives power-hungry predators power to destroy lives, careers and futures.
-2
JFP managers. There are three women whom I've now worked with for years who are my rocks, my confidantes, my friends, my heroes. Kimberly Griffin, Kristin Brenemen and Amber Helsel are three Jackson power women who care about people, the city and the greater Jackson community, the state, the world, the JFP staff, our staff culture and the mission of this newspaper. I've learned to rely on them for the hard stuff, and they deliver like the bosses they are.
-3
Jackson. I won't lie: It can be hard to be a women newspaper editor of the capital city of Mississippi. It's a mess of a city built on a foundation of corruption, racism and sexism, and is trying to rebuild itself after the people who embedded those problems in our DNA pretty much took off, often trying to hurt us long after they're gone. But this city is a pleasure to serve (OK, maybe not during election seasons) precisely because there are so many people who see through the bullsh*t and know the only glory days for Jackson are in the future, not in a dark past. I've never felt more burning passion anywhere.
-4
My news team. I won't gloss it: Running a rigorous news team can be challenging in today's world where lethargy and cynicism have infected a lot of news desks. I don't know how else to say it: I have a dream news team now. My lead reporters, Arielle Dreher and Ko Bragg, happened to attend the same journalism graduate school I did, and Ko even shares my hometown (she adopted it). But the thing is the devotion to deep journalism that matters and uplifting attitudes while doing it. Arielle has worked here nearly three years and has raised the journalism bar for state media. Ko is just getting going and is nailing it. We don't see Willy Kelly as much now—he has to graduate college, after all—but he's a welcome member of the team. And we call Web Editor Dustin Cardon "Super-Dustin" these days because he is nailing it on every front. I can't wait to get here in the mornings to brainstorm with this stellar crew. Thank you, Lord.
-5
Our whole staff, in fact. Music Editor Micah Smith is a superstar who sets the bar high for writing, human interaction, and being such a caring person. Same for Zilpha Young, a super designer who is engaged on every level here and may just win the 2017 hairstyle game. New photographer Stephen Wilson is a delight and a wonderful photographer. In the sales room, Meghan Garner is a force of nature, and Stephen Wright is a newish and so-welcome member of the family. The delightful Rebecca Hester recently replaced Tyler Edwards, whom we're thrilled is working to register young voters in the state. And I still am hitting the streets to do major reporting projects with my partner in crime prevention, Imani Khayyam, and am so happy for him starting his own photo business. (Hire him now.) I appreciate Richard Laswell's hard work coordinating distribution. And my assistant, Inga Sjostrom? She makes my life easier, ensuring vital systems are followed, and we're decorated for every holiday like clockwork (which I care about, too), and she keeps the style meter dialed high. This team lifts each other up and gives each other the permission to care deeply in every possible direction. It is the only way to work and live.
-6
Friends, family and supporters. Everyone knows I notoriously work too much and spend too little time keeping up with loved ones. I appreciate their patience and support despite my scramble to do my part to change the world, which many of them are doing, too. And for readers who show love and support randomly—like those surprise flowers on my birthday—thank you so, so much.
-7
Youth Media Project. I can't say enough about what my newest project does for my spirit and hope during these tough times. I learn continually from the young people of Jackson, who have more heart, ideas and potential than most can imagine. Tap their brains, all.
-8
Todd. If there is one person who has helped me be fully myself in a world that prefers that I not, it is Todd Stauffer. I don't tell him enough how massively grateful I am that he came to my white-trash party nearly 25 years ago in Colorado Springs and started this insane journey with me. He makes me laugh, supports my work and my voice, and picks me up when I'm down. He loves road trips, beaches, mountains and drives well on the wrong side of the road. And he cooks so I don't starve. And for that I give thanks.
Support our reporting -- Become a JFP VIP.
The news business has changed dramatically in the past year, and we need your help more than ever to keep bringing you important stories about Jackson and the Metro. Become a JFP VIP with an annual membership or you can Sign up as a monthly supporter. Thanks for anything you can do to empower our journalism!