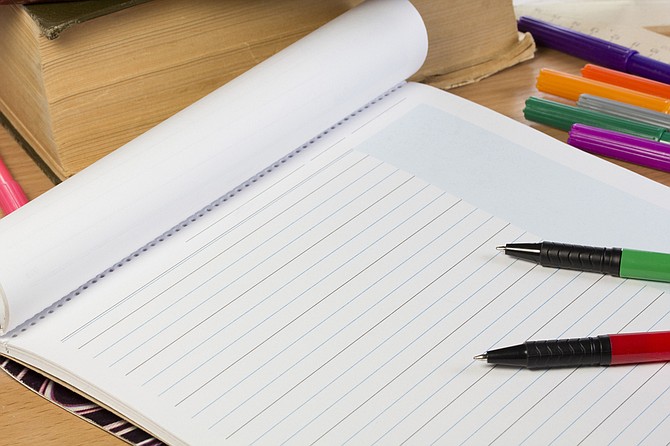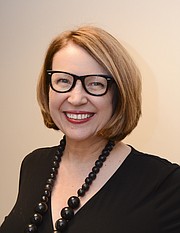 In a presidential administration filled with shocking moments, it was a New York Times headline that crystallized the Trump crowd's disdain for children of color for me. "Education Dept. Says It Will Scale Back Civil Rights Investigations," The New York Times warned.
Turns out Betsy DeVos plans to direct the U.S. Department of Education to back off on investigations of disparate treatment of children who belong to certain groups, such as how far too many schools have historically applied discipline differently to white children versus children of color.
I happen to know a great deal about this problem. Just out of graduate school, I had a Packard Future of Children fellowship to study how school discipline—from paddlings to expulsions—have long been applied more harshly toward kids of color. What I discovered then was disturbing: The nation's bi-partisan obsession with "zero tolerance" discipline in public schools was starting to mean that more white kids were getting kicked out of school for smaller offenses (such as bringing a butter knife to school that a parent left in a lunchbox).
Public schools then were even making discipline of "good" white kids more harsh to bring it to the level of the long-time habits of suspending and expelling black and brown children for lesser offenses than white kids got away with. That way, the administrators were less likely to get in trouble for it or accused of discrimination.
Think of it this way: Twenty years ago, instead of improving disparate discipline against all children, white kids were often hit with more harsh discipline to disguise the historic problem. Let that sink in.
Harsh discipline of children of color has long been called the school-to-prison pipeline or even the cradle-to-prison pipeline due to the application to elementary-school babies. Why a pipeline? Because all credible research shows that punitive discipline—and especially that involving police officers or detention centers—makes it more likely that a young person will commit worse crime. They are treated like criminals, so too often they become them.
When I had that Packard fellowship, it was still the George W. Bush administration, and "No Child Left Behind" was still in place. Even worse, there was a massive movement to not only expand "zero tolerance" policies in public schools (not private, of course), but to give immunity to teachers and administrators who engaged in disparate punishment, leading to civil-rights violations of certain young people.
That is, even if you decided that a black kid was "scarier" than a white child doing the same thing or worse and, thus, decided to punish that child worse, you couldn't be sued for it. This, friends, was one of the times I've disagreed with teachers' unions; Americans should be able to sue if their civil rights are violated, and that includes the families of young people of color. We would still have Jim Crow laws and schools required to be segregated if it weren't for the ability to sue.
But a certain Sen. Jeff Sessions of Alabama was leading the charge at the time of pushing for harsher discipline and limiting the ability of Americans to bring lawsuits to stop civil-right violations and unequal discipline against special-ed students. He didn't like that they had extra protections under law.
That was my first exposure to now-Attorney General Sessions, who let's just say was decidedly not a friend of families and children of color in America's schools.
Since then, we've seen progress on discriminatory discipline. The early research—such as pivotal "Color of Discipline" research by Professor Russ Skiba—proved that the excuse wasn't the myth that black children misbehave more than whites, even if you believed it. Children of color were suspended, expelled and even beaten for "smarting off," whereas white kids' parents would be called for even violent offenses.
Data started catching up with this problem, and even many conservative politicians—if not Sessions—got educated on it. Texas, for instance, saw a sea change toward discipline among conservatives because the data collected in schools and afterward showed that "zero tolerance" policies actually hurt the children, made them worse criminals and resulted in less safe communities. (We're seeing something similar among some Republicans in Mississippi who are getting smarter about mass incarceration and re-entry, even if there are some ignorant hold-outs demanding the harmful loosening of "gang" labels.)
But a certain brand of politician isn't driven by actual data and, seemingly, prefers bigotry and distrust of those who don't look like them. Jeff Sessions, as Coretta Scott King accurately warned some years ago, is one of those. Donald Trump, who literally retweeted fake and reversed numbers about black-on-white crime, is another.
With her decision about loosening data collection on discrimination, Education Secretary Betsy DeVos joins them. No wonder the alt-right—that is, white supremacists—loves this crowd so much.
There is nothing smart about this. Even if you don't care that children with darker skin tones are treated worse than white kids who do worse things, then you should care about safety in our communities. "Zero tolerance" makes us less safe over time; data prove it. Sending a child to a punitive alternative school because they "smarted" a teacher is bad policy that creates more criminals. So is suspending a child living in chaos because they got stressed out and yelled and cussed one day.
Collecting data about progress or regression on school discipline are vital. At this point, girls of color are the fastest-growing population in the juvenile-justice system and are six times more likely to be suspended or expelled than white girls. This trend is true in Mississippi and nationwide.
And black boys in our state comprise 25 percent of student populations, but 48 percent of those suspended.
The only justification for what the Trump administration is trying to do here is to hide these disparities and, thus, short-circuit the potential to change it. Stopping the collection of this data in order to take away the evidence of problems or progress is nothing more than plain old bigotry.
It is reprehensible and shortsighted.
See jfp.ms/preventingviolence for evidence-based solutions to crime and violence.
Support our reporting -- Become a JFP VIP.
The news business has changed dramatically in the past year, and we need your help more than ever to keep bringing you important stories about Jackson and the Metro. Become a JFP VIP with an annual membership or you can Sign up as a monthly supporter. Thanks for anything you can do to empower our journalism!