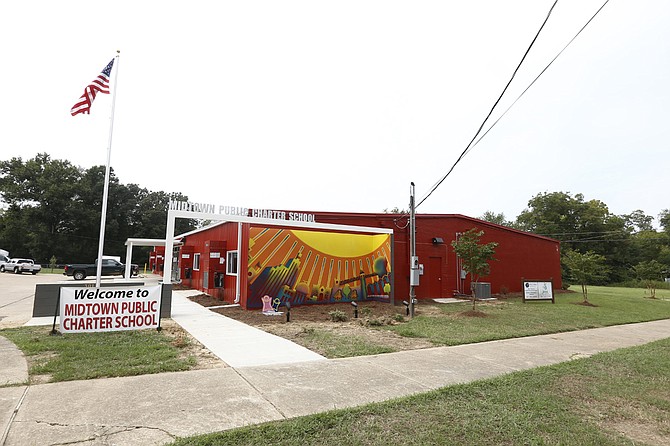 JACKSON — Three charter schools advanced to the final stage of the application process this month, and now an independent four-person evaluation team will review the full proposals from three groups looking to open charter schools in Canton, Drew and Clarksdale.
The Mississippi Charter School Authorizer Board contracts with the National Association of Charter School Authorizers to independently evaluate school proposals, Executive Director Marian Schutte said. On the four-person evaluation team, two will be from Mississippi, and two will be national evaluators with charter-school experience.
The evaluation team reviews each school's application and asks applicants any questions they have.
"They (the evaluation team) make recommendations to the applications committee and then that recommendation is shared with applicants and applicants have an opportunity to respond," Schutte said. "...The authorizer board takes all of it into consideration."
At the end of the process, the Charter School Authorizer Board gives the final up or down vote to approve a new charter school.
The board received nine letters of intent this application cycle and then only six official proposals for seven schools. The board confirmed that only three proposals passed its quality review test at the July board meeting.
The board will either approve or deny the three remaining applicants by Sept. 11. In the meantime, Schutte said the board will set public hearings in each community where a new school is proposed. Hearings will be held in mid-August, and the board not not yet announced specific dates.
A Ridgeland-based group called SR1 has proposed a K-12 school that will be a college preparatory and STEM academy in the Canton Public School District. The group's proposal shows it would start its first year with just kindergarten and first graders and grow a grade each year, until seeking to serve K-12 by 2029.
Clarksdale Collegiate Public Charter School would serve grades K-8 by 2028 and reside in the Clarksdale Municipal School District, with a focus on blended learning and college prep, the proposal shows.
Shades of Elegance Corporation wants to open Truth Academy STEAM Charter School in Drew, within the Sunflower County Consolidated School District, which would serve grades K-8 within three years. The proposal shows the school would be arts and STEM-focused.
All three proposed charters would open in the 2018-2019 school year if approved. Currently, three charter schools operate in Mississippi—all in Jackson.
Email state reporter Arielle Dreher at [email protected].
See more stories at jfp.ms/charter.
More stories by this author
Support our reporting -- Follow the MFP.