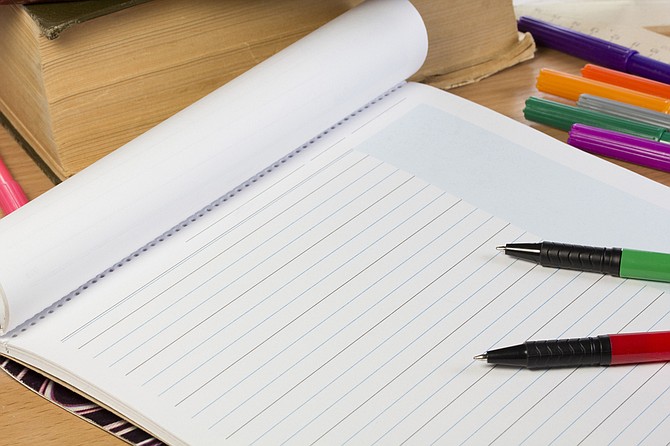 After my stint in the Army and Vietnam, Munich became the scene of my salad days, where I enjoyed the carousel of my mid-20s studying philosophy and journalism at the university, working part-time in a warehouse, and spending far too many hours in the beer halls and gardens.
A flood of memories passed through me when I recently returned to my old stomping grounds. One of them was something my journalism professor said: "If you really want to learn journalism, go to the United States."
It was the mid-1970s. Woodward and Bernstein were chasing Richard "I am not a crook" Nixon out of the White House. Vice President Spiro T. Agnew was so busy fending off bribery charges that he had to stop attacking the media's "nattering nabobs of negativism." I took my professor's advice. My expatriate days were over.
This go-round, I couldn't help making all sorts of comparison, and the good ol' USA came up short on many of them. Why does Europe have such a fantastic train system at a time when Donald Trump wants to end subsidies for the last passenger-train service in the United States? Why do so many Americans have to worry about health care when Germans like my 89-year-old farmer cousin Georg know they'll get the care they deserve after a life of hard work?
Then there's that great U.S. journalism that my professor cited as the crown jewel of my craft. I thumbed through the pages of Munich's major mainstream newspaper, the Sueddeutsche Zeitung (South German Newspaper). The Wednesday, June 21, edition included 41 news-and-feature-filled pages, the kind of news hole (newsroom lingo for written content) U.S. reporters can only imagine in some drug-induced fantasy. The pages themselves are 30 percent larger than those of major U.S. newspapers. And, yes, there's an online edition. Even tabloids like Munich's Abendzeitung (Evening Newspaper), with their screaming headlines and giant photographs, have far more stories than most mainstream U.S. newspapers.
The contrast really hit home when I arrived at the Memphis International Airport and read in the local alternative newspaper that the Gannett Corporation, master of the shrunken news hole and owner of The Clarion-Ledger, has put the headquarters for its newly purchased Commercial Appeal up for sale. Plans are to move elsewhere into a smaller space. The Memphis Newspaper Guild has filed a complaint against Gannett for its refusal to make severance payments to the 23 Commercial Appeal employees it laid off when it bought the newspaper. Several current workers have joined the protest by hanging "Shame on Gannett" signs around the newspaper office.
Of course, these kinds of developments are taking place at a time when U.S. journalism is under severe attack from President Trump, Congress and other politicians. Television journalists were recently forbidden to interview U.S. senators outside the Senate chamber. Trump is waging a constant battle with what he considers the purveyors of "fake news," while those same news outlets struggle to keep up with the stream of misinformation and falsehoods coming out of the White House.
Montana Republican congressional candidate Greg Gianforte physically attacked reporter Ben Jacobs after Jacobs asked a question he didn't like during the campaign. Gianforte subsequently received a donation from the director of a conservative broadcasting group, and voters elected him despite the attack.
But good journalism is out there if you look hard for it. As most reporters on the national scene scurried to find the latest "revelation" about Russian subterfuge, Alec MacGillis of Pro Publica probed the financial holdings of Trump's son-in-law, Jared Kushner, and found that he's a slum lord in Baltimore whose "Kushnervilles" are home to 20,000 low-income residents and countless rats, maggots, clogged pipes and sewage-ruined carpets. Residents who complain have to face Kushner's lawyers and a court system that mimics the legal maze Charles Dickens described in his 19th-century novel, "Bleak House."
That's the kind of reporting my professor in Munich had in mind. Just wish we had more of it.
Joe Atkins is a journalism professor at the University of Mississippi.
More stories by this author
Support our reporting -- Follow the MFP.