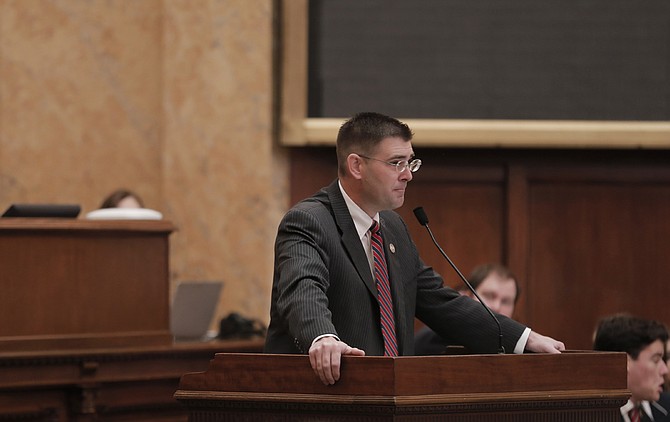 Replacing jail with mental-health courts in some instances is still possible statewide, after the House Judiciary B and Appropriations Committees passed their version of legislation to the House for a full vote this morning.
Rep. Becky Currie, R-Brookhaven, authored the House version of the bill. She told the Jackson Free Press in January that mental-health courts eventually pay for themselves through the fees participants pay. These courts also could serve as a preventive way for Mississippians with diagnosed mental-health problems who commit minor crimes to go to mental-health court instead of jail. Those offenses would not include those committed while under the influence of drugs and alcohol, or violent crimes including murder, kidnapping and rape.
"We would not be locking up so many people that are mental-health patients that just get off their medicine and did something where they ended up in jail," Currie said in January.
Rep. Andy Gipson, R-Braxton, told the House Appropriations Committee this morning that the bill that is still alive, Senate Bill 2842, has no state funding attached to it. Judges would have to apply for federal grants to start their mental-health courts, Gipson said.
Rep. Mark Baker, R-Brandon, expressed concerns that local boards of supervisors or other entities might have to pay for the courts instead, making the bill an "unfunded mandate."
Baker also scrutinized the bill's tight measures on who was eligible for mental-health courts, including those who had committed violent crimes.
"By the exclusion of all these people that cannot participate, basically what we're left with are people that are on drugs, if you're taking away anybody who's engaged in any type of violent offense, any type of crime against another—we have to acknowledge that people with mental-health problems are doing these things," Baker told the Appropriations Committee.
Baker said the bill seemed to exclude three-quarters of the population who could need the mental-health courts. Gipson said he would work with Baker on an amendment to possibly address those concerns on the floor.
Email state reporter Arielle Dreher at [email protected]. Read more about violence prevention at jfp.ms/preventingviolence.
More stories by this author
Support our reporting -- Follow the MFP.