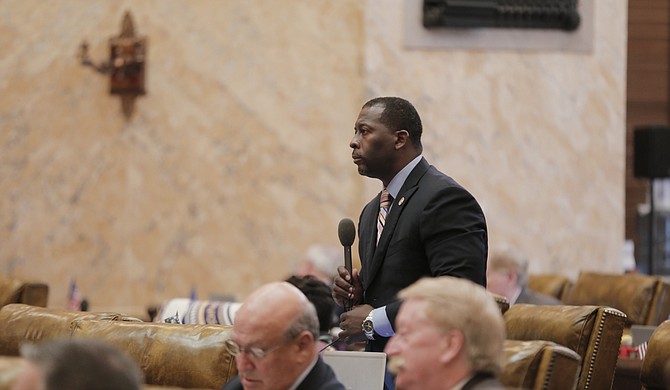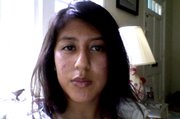 I moved to Mississippi in 2010 because the job market was tough in California. My parents were here and said there are plenty of job opportunities for college-educated bilingual professionals in Tupelo and surrounding areas, so I went. My green card was set to expire in 2011, so I applied for U.S. citizenship in late 2010.
During my first interview, U.S. Citizenship and Immigration Services asked me to get a Mississippi state license to continue with the process.
The Department of Public Safety gave me a license with bright red letters that read NON-US CITIZEN. My parents thought this was strange because they also had green cards but were given regular driver's licenses. Knowledge of Mississippi's racist past also made me feel this was just one way the state makes it easier for police to criminalize drivers of color.
Thankfully, nothing major happened to me while I drove with this license, but I did get a few strange looks from cops who were conducting DUI checkpoints and from nosy cashiers who asked for an ID when I needed to use my debit card. I was a scarlet-letter driver in a state with a history of criminalizing people of color. The Department of Public Safety made this official.
Some nights after going out, I would be stuck in roadblocks where cops were checking for drunk drivers or people under the influence. My goal with every police encounter was to minimize interaction. I remember driving from Oxford to Tupelo one night, and three roadblocks were on Highway 6. Thankfully, the cops I dealt with didn't try to pull a fast one as they checked my license and registration.
Every time nothing happened during a roadblock or interaction with the police, I would be relieved that I received what I now call "ordinary racial profiling," the passive-aggressive kind that doesn't lead to death, unjust arrest, or deportation as long as you stay calm and lucky. Several of my undocumented friends and relatives dealt with more, though. Even during the Obama era, deportations were high at a record 2.4 million between 2009 and 2014. Undocumented immigrants often get into trouble at roadblocks even if they have committed no crimes.
During my citizenship appointments, I was told that after my ceremony I would have to get a new Social Security card and a regular driver's license, and I was advised to get a U.S. passport in case I decided to visit relatives in El Salvador.
For a lot of immigrants—especially immigrants of color—part of the relief of becoming a citizen is that you won't get scarlet-letter documents that are different from everyone else's. You also get to vote for local, state and federal officials. Becoming a U.S. citizen is seen as the end. In the struggle for racial justice, the end of this story should be the beginning of a new one.
There is no magic potion that stops a racist from being racist just because you're legally in the U.S. If that were the case, the Civil Rights Movement wouldn't have been necessary. Now I had to face the everyday racial profiling that every African American in the U.S. can attest to. When I got my new license after becoming a citizen, I realized the scarlet letter would always be there. Though Americans are starting to see the resurgence of conservative white-supremacist lawmakers during the Trump era, Mississippians know the perils of white supremacy too well.
The Senate passed a "Blue, Red and Med Lives Matter" bill that enhances penalties for any felony or misdemeanor against a law enforcement officer, firefighter or emergency medical personnel, adding law enforcement officers as a protected class under state law. In the House, Rep. Chris Bell spoke passionately about his experiences with racial profiling when opposing its "Back the Badge" legislation.
When I heard about these laws, I thought about Trayvon Martin, Sandra Bland, Eric Garner and the many African Americans who were killed because police felt that their skin color was a scarlet letter in the fabric of America. Their stolen lives are reminders that the law already favors the authorities. Bills to prove that "Blue, Red and Med Lives Matter" are unneeded.
Ingrid Cruz is a full-time freelance writer who also enjoys the torture of writing screenplays. She enjoys coffee, cats and film. Follow her work and sarcastic remarks on Twitter and Instagram at @ingridiswriting.
More stories by this author
Support our reporting -- Follow the MFP.