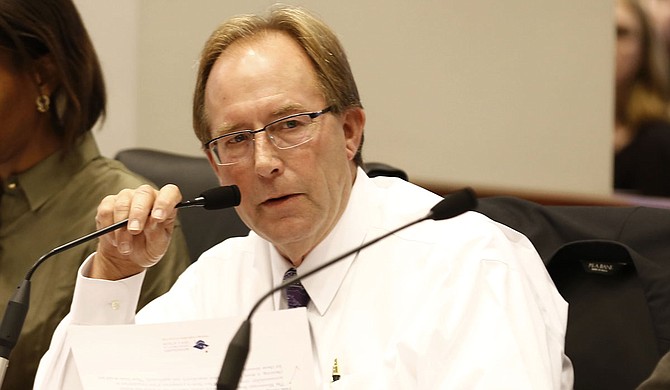 JACKSON — The Mississippi Adequate Education Program was not funded in a Department of Education appropriations bill the Mississippi House of Representatives passed Wednesday, signaling that the formula re-write has to happen before the start of the new fiscal year on July 1, 2017.
Both House and Senate leadership have indicated that a special session or suspending the rules to bring up legislation are the options for re-writing the state's education-funding formula—and now to fund it as well.
Rep. John Moore, R-Brandon, presented House Bill 1502 on Wednesday and said it did not include the Mississippi Adequate Education Program budget. The bill includes funding for the department, vocational and technical education, the Mississippi Schools for the Blind and Deaf, and the Chickasaw interest (which helps districts on Chickasaw Cession land), which would lose more than $1 million in funding if the budget bill becomes reality.
Top legislators are working on a new formula based on the New Jersey nonprofit EdBuild's recommendations that the state move to a weighted student funding.
Lawmakers are finishing their simulator, picking certain weights or focuses that the new formula will fund. Lt. Gov. Tate Reeves hinted at possible weights last week, telling reporters that they were looking at funding for low-income, gifted and high-school students.
House Speaker Philip Gunn told reporters Tuesday that the new formula will be addressed in two separate bills: one with the new funding formula and one with the funding attached to it.
Read more about EdBuild's proposal for Mississippi education funding at jacksonfreepress.com/edbuild.
More stories by this author
Support our reporting -- Follow the MFP.