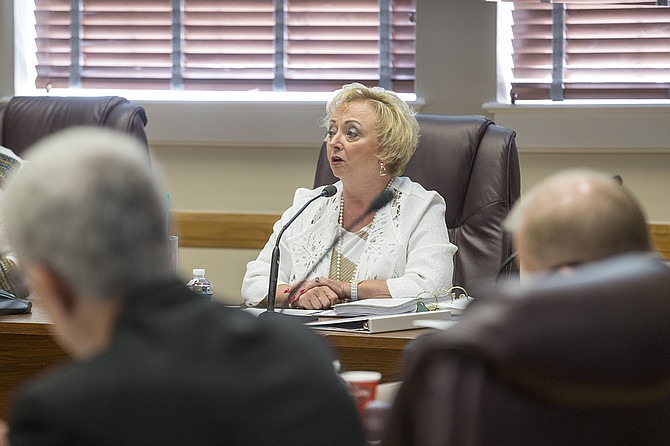 JACKSON — On the whole, Mississippi students improved on their state testing this year in both mathematics and English language arts, newly released results from the Mississippi Academic Assessment Program, or MAAP, show. Students are tested each year in third through eighth grades as well as once in high school for both math and English.
Scores on mathematics tests increased significantly, and students scoring at proficient and advanced levels rose from 31 percent to 36.8 percent, overall. MAAP scores students on Levels 1 through 5. Students who score 4 or 5 on the assessments are considered proficient or advanced in that subject.
Jackson Public Schools students made gains in most grade levels and subject areas, with the exception of eighth-grade English language arts and Algebra 1 exams.
Fourth-grade English language arts was a struggle across the state, including at JPS, and Wright said fourth grade was the only one that did not see growth in that subject area.
Statewide, the number of students scoring at Level 1 dropped in the 2016-2017 school year, and students scoring at Level 5 increased. More than a third of the state's students who are tested scored at Level 3 this year.
"We have a lot of students at Level 3 in both math and ELA (English language arts), and that is approaching proficiency," State Superintendent Carey Wright told reporters Aug. 16. "And that tells me we have room for growth, and with additional supports for teachers and students, I believe we will see even more students reach proficiency."
Dr. Wright said she is pleased with this year's results. Students made more gains in mathematics than in English language arts, and Wright attributed this to the challenges of having been a teacher.
"Having been a teacher, it's a lot harder to teach children to read and comprehend than it is to teach children mathematics because there's not much reading involved, simply put," she said.
MDE released the district and school-level MAAP results today.
Districts that still have several students scoring at Levels 1 and 2 receive support from the Mississippi Department of Education through its School Improvement Office. Those supports include literacy coaches, which are already in most of those districts, Wright said, as well as professional development support to help teachers build lesson plans and work to improve student performance.
Email state reporter Arielle Dreher at [email protected].
More stories by this author
Support our reporting -- Follow the MFP.