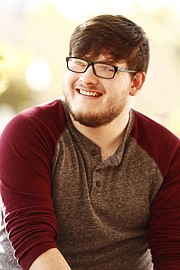 I feel like I've been a tourist for a lot longer than I've lived here.
I moved to the Jackson metro area from Baton Rouge, La., a long time ago, in the summer before my freshman year of high school, and I wasn't nervous or excited or mad about relocating. I wasn't feeling any particular way at all because, truth be told, I'd never heard of Jackson—not really.
I knew it was the capital of Mississippi, thanks to a little "Schoolhouse Rock!" knock-off song that we learned in elementary school (other hits included "The Water Cycle Boogie"), but I hadn't spent any time here before learning it would be my home.
Jackson was like the RC Cola to Baton Rouge's Coke. I recognized the name and, you know, that it existed, but I'd never seen it or had any experiences with it, and I wasn't going to go out of my way to track it down, either. And then you end up moving to RC Cola, and you're like, "Oh, it's actually pretty similar to Coke-slash-Baton Rouge. They're both pretty cool."
OK, it's not a perfect metaphor, but I'll stand by it.
I had a late start at finding community in Jackson. Often, when you're a kid and find yourself in a new place, you only experience it in small bursts. It's a series of yo-yo-like moments of culture where you discover something for an instant and then get snapped back to center.
I wouldn't categorize my parents as overprotective, but they were still, you know, parents. I eventually got a car later in high school, but even then, it wasn't like I could disappear in Jackson and come home the next day like, "I just had to get away." I'd hear other kids in school say how they'd stay out late and explore the city, and my elderly persona would kick in: "Where were your parents? What about your studies? Are you on the drugs?"
Weirdly enough, even going to college in Clinton, a quite literal stone's throw away from Jackson, I felt distant from the capital city. I remember at our freshman orientation, an upperclassman warned our group, "Now, I know what you're thinking: first weekend in Clinton, let's go party in New Orleans," as if it wasn't three hours away. That confused the heck out of me, but it's worth noting: For some people, Jackson seems like it's a world away.
I won't lie—some of that can be the fault of people who live here. Thankfully, it has gotten better for me as I made more friends and people got to know me, but I'm betting a few people can identify with this, as well. Now that I'm older and live in Brandon (it just happened to be where my wife and I found a good house that we could afford), I've seen plenty of pushback for being an outsider to Jackson.
As a teenager, when people treated me like a hick for living 20 minutes away from them, it felt bad. Now, it just feels insane. I work in Jackson, I spend most of my money in Jackson, and most of my friends live in Jackson. We too often act like community is about invisible lines that separate us on a map, rather than the people who try to pitch in and make a place better.
It's certainly true on my side of those lines, as well. I'm sure this won't surprise anyone, but having lived in Brandon, Ridgeland and Clinton before, I can say that many residents treat the capital as if it was the most sinister spot on Earth. I've heard people talk as though every person in Jackson could stab, shoot, rob or kidnap you without rhyme or reason.
While racism and classism definitely factor into that for some, I do think there's something else to it. If you turn on the local news or read a daily newspaper around here, it's easy to get the impression that the city is all crime and corruption. But anyone who has spent time in Jackson knows the truth. It's one of the reasons that the Jackson Free Press places such a high priority on local arts and music—the city has a lot to offer. But if we want to prove it, why not start with the surrounding towns?
The Jackson metro area can be just as insular as it is progressive. By that, I don't mean politically progressive—I mean that we all want to progress. We want to build things, and we want to grow and expand and evolve, and to do amazing things. We want to entice people to come to our cities, to stay in our hotels, to shop and spend their money here, and maybe even open a business of their own. Unfortunately, that's where the insular quality can kick in.
We occasionally have an image problem here, and it's not about fixing broken windows or filling a few potholes. We have trouble remembering that, sometimes, what's good for Jackson can be good for the surrounding areas, and what's good for the surrounding areas can be good for Jackson.
How many times have you been speaking to someone and they throw out a stereotype about a section of Jackson, such as downtown, midtown, Fondren or Belhaven? How many times have you been speaking with someone who casually takes a stab at a neighboring town, like Brandon, Pearl, Flowood, Madison or Canton? A lot of us are strangely cool with both, and that's a bad place to be when we're trying to promote growth for the whole area.
Obviously, there are a lot of things at work in the metro area that I don't know about and may never be able to fully understand. Some of these lines were drawn long before I learned about Jackson, and I don't think that I have all the answers by any means. But I do think that if we want to paint an 80-foot mural downtown that says, "Welcome to Jackson," we better damn well mean it.
With this being the start of a new school year, a lot of newcomers will be arriving in Jackson, some of whom already have an unfair notion of what they think this area is like and what it has to offer. Like me, they may not land in Jackson proper, but rather than either side shutting the door, I urge you to open it wider.
Not everyone comes here by choice—I didn't choose to come here, but connecting with the right group of friends and colleagues without a doubt helped me make the choice to stay. I love Jackson. I love the people that I've met, I love the determination to make a difference, and I love the feeling that we're on the verge of something incredible. Why limit the number of people who can give us that last push?
Sure, change can start with a few, but a few hundred thousand couldn't hurt.
More stories by this author
Support our reporting -- Follow the MFP.