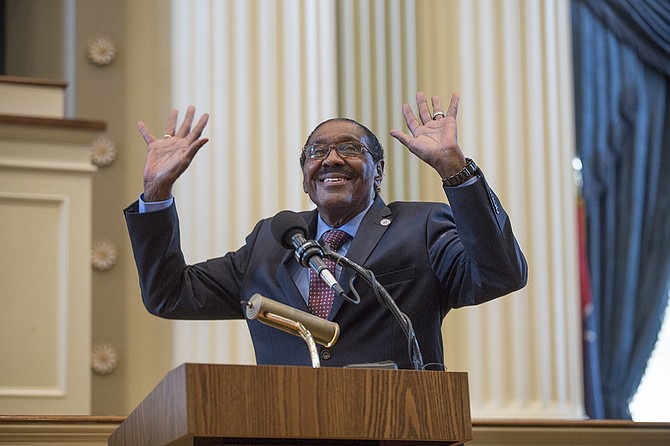 JACKSON — In the midst of Mississippi's turbulent reckoning with the Civil Rights Movement, Holmes County residents elected Robert G. Clark to the Mississippi House of Representatives in 1967. He was the first African American to serve in the Legislature since Reconstruction.
"This was my motto: striving and working hard together for a better Mississippi...working in the Legislature ... to do what I could not for the Republican Party, not for the Democratic Party, but for Mississippi," Clark told former and current elected officials as well as several Holmes County residents Wednesday at the Old Capitol.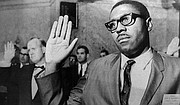 This year is the 50th anniversary of Clark's historic election, and many elected leaders recalled Clark's service in the Legislature, leading on education policy and playing an integral role in helping pass the Education Reform Act when he was chairman of the House Education Committee in 1982.
Gov. Phil Bryant, who was a representative in the House while Clark served as speaker pro tem under former Speaker Tim Ford, praised Clark for doing what seemed impossible back during the height of the Civil Rights Movement.
"Robert Clark can and has and does offer the example of what true courage and determination, and I'm sure sacrifice and Christian love as well, can do, and how it can change people and attitudes and places," Bryant said at the Old Capitol on Wednesday.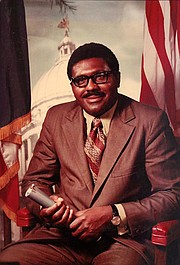 Clark was born and raised in Holmes County in 1982, where he worked as a public-school teacher and coach. One of his House colleagues, Ed Perry, said he admired Clark the most for continuing to raise his two young sons after his wife died.
"Robert raised those boys by himself, taking many trips to Holmes County every day to be with them and care for them," Perry said.
House Speaker Philip Gunn called Clark a trendsetter and a pioneer. He pointed out that when Clark was elected, there was one African American in the House, which today has 38 African American members. Mississippi has the highest number of African American elected officials in the country, today, with 51 senators and representatives serving in the Legislature. However, Mississippi has not elected an African American to statewide office since Reconstruction ended.
U.S. Congressman Bennie Thompson, D-Miss., praised Clark's courage and how far the state had come in 50 years, but also reflected on the federal government's role in helping Clark get elected.
"The only reason Robert Clark was elected was the federal government had to come to Mississippi and register people to vote because Mississippi legislators and leaders would not let people of color register to vote. ... [T]hose who did had to talk about how many bubbles were in a bar of soap," Thompson said.
Thompson said the state still has a long way to go, urging lawmakers to fully fund education and address poverty and health issues across the state.
"What are we going to do to make sure that Robert Clark, who we honor here today, that his legacy will continue?" he said. "Let's look at our public-education system. We need to fully fund it."
Clark retired in 2003, after serving as speaker pro tem in the House for a decade. His son, Rep. Bryant Clark, D-Pickens, ran for his father's seat in 2003 and has filled it ever since, joining the House when Speaker Gunn did.
Rep. Bryant Clark said Holmes County was the first county to elect an African American politician not just because of its large black population but also because of the early civil-rights organizing in the county dating back to 1962 as well as the large number of African American landowners at the time.
"Fifty percent of the landowners in Holmes County were African Americans ... (which) has a lot to do with voting because voter intimidation wasn't always violent; it was economical," he said.
Rep. Bryant Clark said a significant number of white citizens in Holmes County put aside race in 1967 and voted for his father. He echoed Thompson's sentiments that the work in the state is not over, pointing to the hundreds of thousands of children in poverty in the state.
Robert Clark urged current lawmakers to continue working for a better Mississippi.
"(Today) Mississippi comes up at the bottom of the ladder, and the part that worries me is that Mississippi is second to none. They have the ability; they have the individuals to do it, so I would say to the present legislators and the ones to follow, it is now in your hands. Let us put (forth) an image to represent the quality of the people that we have in Mississippi," Clark said.
Email state reporter Arielle Dreher at [email protected] and follow her on Twitter at @arielle_amara.
More stories by this author
Support our reporting -- Follow the MFP.