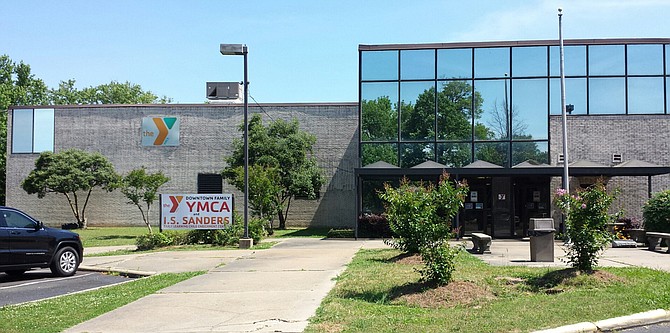 JACKSON — A young man lives with his single mother, who struggles with drug addiction. He makes one mistake and finds himself in the youth court system for the first time, but instead of going to a juvenile-detention center, he is put into an Adolescent Opportunity Program, where he gets counseling, therapy and tutoring for school for a whole year. Instead of entering the criminal-justice system, he leaves the AOP and goes on to graduate high school and get a job. His mother gets clean, and the direction of his life shifts completely.
While not all stories are like this one, pre-intervention programs are vital in the state's criminal-justice system and have the power to prevent young people from entering the system in the first place. Besides the Oakley Youth Development Program or other county-specific alternatives, Adolescent Opportunity Programs, or AOPs, are one of the only pre-intervention programs for minors charged in youth court. If a minor is charged with a crime, youth-court judges can use an AOP instead of sending a first-time youth offender to a detention center or other more rigorous alternatives.
Mississippi has 18 AOPs statewide, and many serve multiple counties. AOPs are community-based programs run through efforts of state and local agencies and local organizations. They are year-long programs for youth usually aged 12 to 17 years old that include intensive counseling, training, therapy (if necessary) and support programs for young people referred through youth court who are at a high risk of becoming further involved in the criminal-justice system. The best part about AOPs? They appear to be working. The bad news? Federal funding runs out on July 1.
'A Proven Record of Helping'
Adams County Youth Court Judge Walt Brown has only been on the bench for a year and a half at his current post but has already seen results with his county's AOP. He said of the 10 who recently graduated from the program, at least eight of them he hasn't seen get into more trouble. Brown said the AOP is the perfect place for first-time nonviolent felony offenses for youth—and his other options are few and far between.
The YMCA of Metropolitan Jackson operates an AOP for the Jackson area and 11 counties throughout the state. Janet Reihle, development director of the Metropolitan YMCAs of Mississippi, said the AOP program works and has a low recidivism rate.
"The courts and these judges don't want to see these kids in there again, and they know that AOP has a proven record of helping these kids, and that's why even our court system (judges) are adamant this is a necessary program, and we want it to continue, but without this funding, they just can't," Reihle told the Jackson Free Press.
AOPs typically work like an intensive after-school program for kids to get the support they often do not have at home to go to school and do their work to graduate or get a GED. At the Jackson Metro Y, counselors work with kids in a ratio of 2:9, so kids get specialized attention to make sure they can stay in school. In 2015, the Jackson YMCA AOP had 138 students go through its program in all 11 counties.
"This (AOP program) gives them the chance to not blow the opportunities that they have right in front of them," Reihle said, "and take full advantage of the schools and the support systems that they have at this age (in the program)."
The federal Temporary Assistance for Needy Families currently funds Mississippi's AOPs, but the U.S. Department of Health and Human Services announced last October that the use of TANF money violates the Social Security Act and "cannot be used to provide juvenile justice services."
Document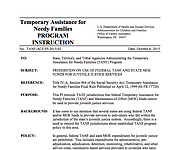 As a result, the state's AOPs will lose federal funding July 1. The Mississippi Department of Human Services administers TANF funds to the AOPs. The department said in a statement that HHS recently notified it of the changes.
"The Mississippi Department of Human Services (MDHS) was recently notified by the U.S. Department of Health and Human Services that effective July 1, 2016, TANF funding could no longer be used for juvenile services for youth adjudicated by the courts," the statement said. "Without funding for the programs we are left with little choice but to close all AOPs. MDHS, along with our partners at the court and AOPs, will continue to search for additional funding from other sources."
Judge Brown said he has not had to send many kids to the Oakley Youth Development Program, calling it one "extreme" while other "extremes" include a probation program through the Division of Youth Services, house-arrest monitoring and the detention center. But without the AOP, he will be forced to send kids to the alternatives.
"What I am afraid of is that I am going to be sending more kids to Oakley—I always knew I had the AOP there (as an alternative)," Brown said. "And you multiply me by 82 other counties, and Oakley is already stretched to the limits."
Oakley currently only takes youth who have been adjudicated on felony charges.
Judges and AOPs across the state are hopeful that funding can be found to continue the program. The YMCA's other operations are funded locally through the community, so one of the only ways to keep the AOP program going would be more local support, although Reihle said that would be difficult.
MDHS is also continuing its search for funding, in hopes to keep AOPs across the state afloat.
"I hope that they can find funding through the state, the federal government or grants," Brown said.
Email state reporter Arielle Dreher at [email protected]. Read more at jfp.ms/state.
More stories by this author
Support our reporting -- Follow the MFP.