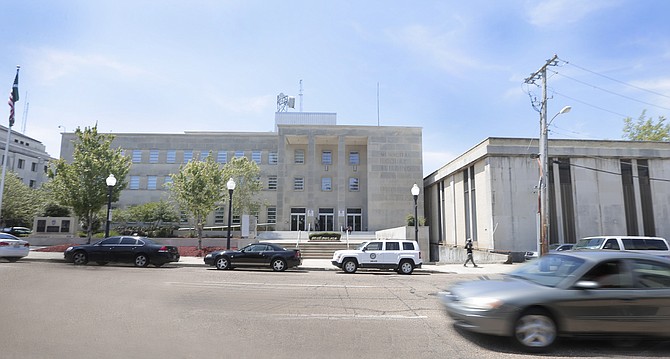 JACKSON — Municipal-court systems that practice "pay or stay" policies, jailing people who cannot afford fines such as Jackson has done, are facing legal objections across the South from groups like the American Civil Liberties Union. In addition to Jackson, this includes the Municipal Court of Biloxi.
Document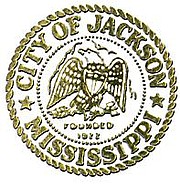 "The Supreme Court has held, consistently and for a long period of time, basically that you can't put people in jail for being poor," Matt Steffey, professor of constitutional law at Mississippi College, said by phone today. "It's what this amounts to. You don't have any assets. You don't have a job. You are on disability. Where are you supposed to get the money to pay a fine if you can barely afford to pay your rent and buy medication?"
The law could not be clearer, Steffey added.
"It violates due process," Steffey said. "Suffice it to say that it is clearly unconstitutional. You can't put somebody in jail or prison for not paying a fine unless the government first proves that they have the ability to pay and just willfully chooses not to do so. Just can't do it."
"I can't imagine that this is coming as a shock to anybody."
As to the question of why this is happening, Steffey said revenue is clearly a focus for the court. The City's recent budget shortfalls could certainly be one reason.
"Yeah, because they need the money," Steffey said of the courts. "And these people are poor, black and unrepresented."
When it comes to getting their money, he said, courts usually use a contempt-of-court charge to lean on defendants, but those tools are only useful if they actually have the money.
"The remedy is contempt to twist somebody's arm to cough up cash that you presumably have," Steffey said. "The real tool they have is the very real threat of putting you in jail."
The City of Jackson will most likely become the latest city to settle a class-action lawsuit during the next month. The court docket for the lawsuit states that the City has reviewed the proposed settlement deal, which the Jackson City Council tentatively approved, and that the two parties will meet again in early June to finalize the details.
Language used in the complaint for the October 2015 lawsuit against Biloxi is similar to the situation described in the Jackson municipal suit.
"The City routinely arrests and jails impoverished people in a scheme to generate municipal revenue through the collection of unpaid fines, fees, and court costs imposed in traffic and other misdemeanor cases," the complaint from the Biloxi lawsuit states.
"As a result, each year, hundreds of poor residents of the City and surrounding areas, including individuals with disabilities and homeless people, are deprived of their liberty in the Harrison County Adult Detention Center for days to weeks at a time for no reason other than their poverty and in violation of their most basic constitutional rights," the complaint stated.
The ACLU represented several plaintiffs for the case, including Joseph Anderson, and the characteristics between Anderson and the namesake for the Jackson lawsuit, Jerome Bell, are similar.
Both Anderson and Bell are disabled, and both were at home when they were arrested for failure to pay traffic fines. Both faced thousands of dollars in fines, with little to no ability to pay. Court documents even state that neither was furnished with counsel.
"Most of these cases, there was never a lawyer there to begin with," Steffey said of most municipal court cases, including traffic violations. He added that most of the time, a lawyer is provided when there is a "threat of jail time."
As a result of the treatment Anderson and others in Biloxi faced, the Municipal Court on the coast took proactive measures, including eliminating the use of for-profit probation companies to collect court fines and fees by June 1.
The settlement also demands that the court would adopt "detailed court procedures and a 'bench card' to guide judges on how to avoid sending people to jail because they are unable to pay court fines and fees," a press release from the ACLU states.
"Biloxi's reforms serve as a critically important model for courts across the country to help ensure that the justice system treats the rich and poor equally and fairly," the release states.
For Steffey, the lawsuits are the result of a broken system. "It's dysfunctional. It's not cost-effective. And then it ends up with people like this fella sleeping on a concrete floor to cough up money he doesn't have," he said.
While the ACLU represented Biloxi defendants, Jacob W. Howard and J. Cliff Johnson of the MacArthur Justice Center along with Alec Karakatsanis of the Equal Justice Under Law organization in Washington, D.C., managed the lawsuit.
Email city reporter Tim Summers, Jr. at [email protected]. See more local news at jfp.ms/localnews.