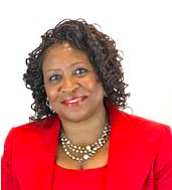 JACKSON — Jackson public schools will test the water at area schools, beginning with the elementary schools, and encourage parents to send water with their children if they are concerned about possible lead in the water, its board president said today.
"We are going to follow the recommendation from the Mississippi State Department of Health and the city officials so we are particularly interested in the elementary schools," Jackson Public Schools Board President Beneta Burt said in a press conference Thursday afternoon. "So yes, we will determine which schools need that testing and use every precaution we can to remedy the situation."
Burt echoed the statements the mayor made in the last couple of weeks concerning the city's water.
"We understand that the mayor and city officials that the city water has not been deemed unsafe," Burt said. "There have been no reports of unsafe water in the Jackson Public Schools district, nor has there been a disruption in the water supply or usage of the Jackson Public Schools."
Although the schools will not turn off the water, they are allowing parents to send water with their children.
"We clearly want the kids to be able to have water during the course of the day. Parents may send water with their children," Burt said. "And for children who come to school whose parents may not send water with them, then we will make sure we will try to secure water for those that may not bring water with them."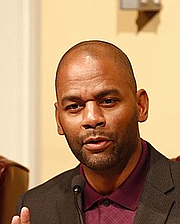 Councilman De'Keither wants to "ring the bell" about lead in Jackson pipes.
Burt did not explicitly state that the schools would provide bottled water to children. "I don't know what the City will do, but we understand that it is our responsibility to make sure that our students have safe water," Burt said. "We will do whatever is required to make sure that it happens."
Burt said the school-board administration is currently determining which schools to test first, beginning with the elementary schools.
"What we will try to do is first identify those schools," Burt said. "And we are specifically looking at the elementary schools because that is what the department of health identified first. So we want to look at those elementary schools and try and test them to see if there are high levels of lead in those schools. Which we will then move to the next step based on the results of those tests."
"We want the parents to know that their children's safety is our primary concern. Regardless of what they may hear, we are concerned about their children, and we want to make sure that they are safe everyday," Burt said.
Burt said that the Mississippi Department of Health would be performing the tests but did not know how long the tests would take.
"I understand that it doesn't take that long," she said.
Email story tips to city reporter Tim Summers Jr. at [email protected] Read more local news stories about water and other topics at jfp.ms/localnews.
Support our reporting -- Follow the MFP.