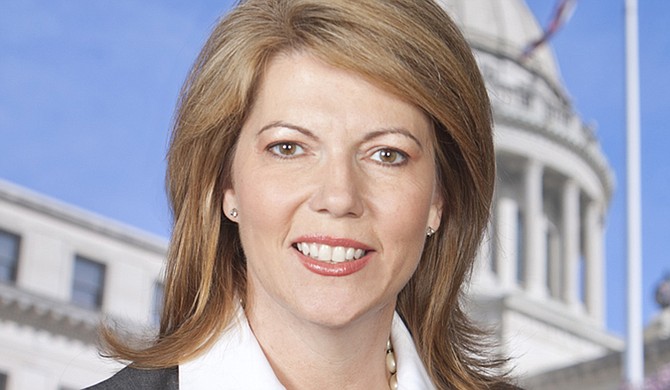 Domestic violence is not currently grounds for divorce in Mississippi, a state where "natural impotency" is listed first as legal grounds for divorce. Sen. Sally Doty, R-Brookhaven, is attempting to change that with a bill that would make "one or more instances of domestic violence, if established by clear and convincing evidence" the 13th ground for divorce. Her bill passed through the Senate Judiciary-A Committee and is in the holding tank of the Senate calendar until the bill is brought to the floor.
Mississippi is one of a handful of states that still requires fault-grounds for divorce, and the state's list of grounds is only 12 items long. Some grounds for divorce include adultery, habitual drunkenness, mental illness or being related.
Sen. Doty said that Mississippi's law forces men and women to stay in marriages where they don't have grounds to divorce their spouse. Even if only one person wants to stay married, the spouse must find one of the 12 grounds for divorce in Mississippi's current law to separate from their partner. Doty's bill seeks to protect victims of domestic violence who might find it difficult to prove their grounds for divorce.
"When you have an abuser in a marriage who usually—by definition—is controlling and manipulative and adds some violence on top of it, it's extremely hard to get out of that marriage," Doty told the Jackson Free Press.
Currently, victims could possibly use the "habitual cruel and inhuman (sic) treatment" ground to get out of domestic abuse in a marriage, but Doty said the word "habitual" is problematic.
"I said it in committee, and I won't back down from it. I think one instance of domestic violence is enough for me," she said.
Sen. Doty said that because domestic abuse is commonly patterned and habitual, one time should be all it takes for a spouse to get out of a marriage.
"I don't think you should have to say, 'Oh no, he beat (me) up again,' and then we'll see if it doesn't work out," Doty added.
The Mississippi Coalition Against Domestic Violence worked with Sen. Doty on the legislation, and despite it passing through committee, Doty said she expects the bill to bring a lively debate to the floor. She maintains, however, that this legislation is necessary so that judges can have another tool to grant divorce in certain cases where there is clear evidence of domestic violence.
For more Mississippi Legislature coverage visit jfp.ms/msleg.
More stories by this author
Support our reporting -- Follow the MFP.