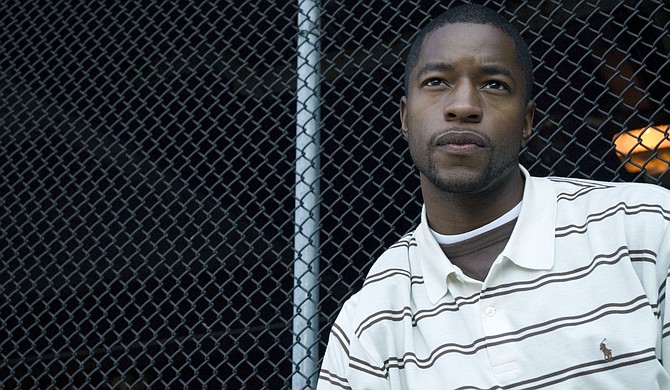 At a time when racial, social, and economic tensions seem to be at an all-time high, Jackson-based hip-hop artist Jason Thompson, who performs as PyInfamous, wants to offer a slightly different perspective: one of "us" and not "them."
His seventh album, "We Struggle Too: The Struggle Has Just Begun II," is the second installment of a project with producer Vic Wilson. The two had worked together on Thompson's previous release as PyInfamous, 2010's "The Struggle Has Just Begun," and as they saw more of the injustices occurring across the country, they were reminded that the themes and ideas presented on the album were, sadly, universal. They went back into the studio in 2011 and began recording "We Struggle Too," which Thompson released Dec. 17, 2015.
"We wanted to make the album inclusive—the idea that we all struggle with different things," he says of the latest project. "You may not be a minority or poor, but there are definitely some things you may struggle with. We try to inform and empower people to do something to change not just their own lives but hopefully the lives of other people."
The 14-track album is full of soulful music that Thompson intends to help listeners appreciate the difficulties everyone faces and to think on how they can maybe work together to make things better. Thompson says he is particularly proud of the tracks "War Not Love" and "What You Heard," which feature his younger brothers, Ahmad Rashad, and Saddi Sundiata, with whom he hasn't released music in quite some time. He also praised singer Chellese Hall, featured for the first time on his track "To Be Free." His personal favorite, however, is "Cuisine for Consideration."
"It speaks to the issues of race, class and economics, but it does so in a way that is lyrically driven," Thompson says. "It was cool to be able to do something that was a concept record, but the substance was still there."
While Thompson was born in Clarksdale, Miss., and grew up in Crystal Springs, he says he chose to launch his music career and live in Jackson for a reason.
"Jackson is a very interesting place because it is like a lot of other black cities throughout the nation," he says. "There are some very unique problems that exist that are tied to historical and very intentional policies and practices that have created an underclass. So the things people are always bemoaning in Jackson—the poor infrastructure, the lack of jobs, the poor schools—all of these things are directly related to everything that happened pre-1954."
Thankfully, Jackson also forged a generation of people that is "committed to poor people and people of color ... standing in the gap and not running away from challenges," Thompson says. That, too, is part of his message as PyInfamous.
"It created a place for people to work side by side and create a solution," he says. "We have so many folks who leave because of a lack of resources or for better opportunities, but I feel, and those I work with feel, that there are lots of valuable resources here that can be built upon. That's why I have come, have stayed and am determined to move forward bit by bit."
PyInfamous' "We Struggle Too: The Struggle Has Just Begun II" is available now on iTunes, Spotify and other music services. For more information, visit pyinfamous.com.
More stories by this author
Support our reporting -- Follow the MFP.