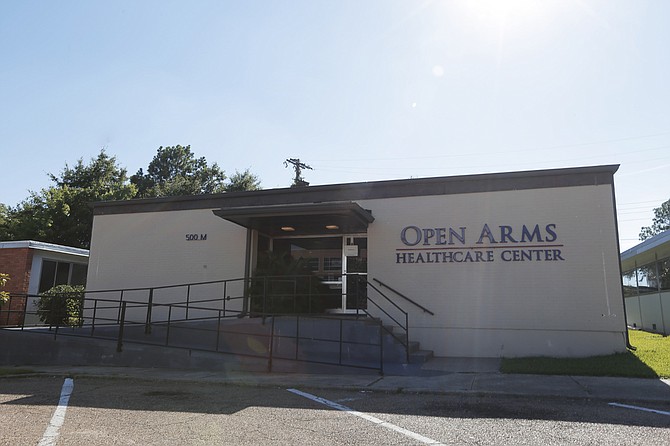 JACKSON — Most of the time, the HIV virus spreads between men who are in a relationship—and usually when one did not know he was infected.
"The biggest risk factor that stood out, by far and away, was believing whether you were in a relationship," Brian Mustanski, professor and director of the Institute for Sexual and Gender Minority Health and Wellbeing at Northwestern University, said during his presentation, "Interventions for Adolescents," on Dec. 1 for World AIDS Day at the Jackson Convention Center.
Public-health officials are addressing HIV risk factors nationally and in many states, but Mississippi lags other states in the information it collects.
HIV diagnoses tend to jump from the late teenage years to early adulthood for men who have sex with men. The Centers for Disease Control reported that, in 2014, 4 percent of all new diagnoses in the United States were in people from 13 to 19 years of age, or 1,863. The percentage jumps to 36 percent for the 20- to 29-year-olds, 15,738.
The problem is that left undiagnosed and treated, each one of these people may continue to spread the virus.
Mustanski and other health professionals gathered in Jackson for the University of Mississippi Medical Center's Continuing Health and Professional Education's fourth HIV/AIDS Health Disparities Conference, which this year focused on adolescent sexual health.
Screening for HIV remains crucial, experts warn. Jackson and Hinds County are battlegrounds, with some of the highest concentrations of HIV-positive men that have sex with men in the county.
A study released May 17 from Emory University states that as of 2012, one in four gay men in Jackson were infected with HIV, and that out of major U.S. municipalities, Jackson ranks number one for infections per capita.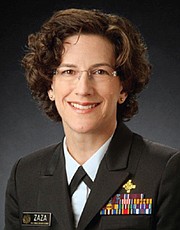 Dr. Leandro Mena is the director of the Center for HIV/AIDS Research, Education and Policy for the Myrlie Evers-Williams Institute for the Elimination of Health Disparities at the University of Mississippi Medical Center. Mena explained that medical professionals must work to get the public in for testing and treatment in addition to preventative education.
"The challenge is that while we know how to end HIV by treating people that are infected, the reality is that to get there is going to take some time," Mena said. "There exists a stigma in the African American and Latino communities about HIV that keeps people from being tested."
Mena is also the medical director of the Open Arms Healthcare Center, a clinic in Jackson that caters to the needs of the LGBT community including HIV-positive MSMs. The clinic also offers free screening to the public.
"The homophobia that exists in our communities, not only in African-Americans but in the south, in very conservative communities where sex with other men is seen in a very negative way," Mena said, poses the greatest challenge.
Once diagnosed, recent additions to the arsenal against the HIV virus, such as the PReP drug, can both treat and prevent its spread.
Dr. Stephanie Zaza recently retired as the director of the CDC's Division of Adolescent and School Health, or DASH. In her presentation, "HIV in Adolescents," she pointed to vulnerability in that age range for youth that could be most at risk for HIV infection, gay men and boys, for abuse, ridicule and eventually internalized stigmatization of their own sexuality.
"Most of the sex ed, where it exists now, usually is pretty hetero-normative," Zaza said, explaining that the approach to the subject by the adults around the child should change. "The adults and the teachers and the people that are bullying these kids are the problem."
DASH distributed a survey to Mississippi's education institutions called the Youth Risk Behavior Study, or YRBS. It was based on more than 15,000 verifiable surveys of schoolchildren from around the nation on their habits.
The surveys were anonymous, and this year for the first time it asked students how they identified sexually and whether they had ever had sexual contact with someone of the same or opposite sex.
"This new study indicates that, based on prevalence rates from the 2015 national YRBS, an estimated 321,000 high-school students are gay or lesbian, 964,000 are bisexual, and 514,000 are unsure," the paper DASH published about the surveys states.
DASH cross-referenced the answers about sexual contact and identification with others about whether the students had ever experienced violence, thoughts of suicide or bullying. Students who identified as gay or lesbian usually were about twice as likely to report bullying, cyberbullying, sexual dating violence in the last 12 months, being forced to have sex, alcohol abuse, drug abuse, prescription drugs, and feelings of sadness or hopelessness.
More than 80 percent of students nationally that identified as gay or bisexual reported serious thoughts of suicide in the last 12 months, 70 percent had made a plan in the last 12 months to do so, and almost 60 percent had attempt in the last 12 months.
If young people feel stigmatized due to their sexuality, they may be less likely to ask for information or help, request a test or admit their sexuality to a care-giver. This, in turn, makes it more difficult for the health-care community to combat the spread of the virus. The two questions in the survey asked students which described them best, "heterosexual (straight), gay or lesbian, bisexual or not sure" and whether their experience with sex varied from "I have never had sexual contact (with): 'females', 'males' or 'females and males.'"
However, Mississippi did not include those two sexuality questions into its 2015 survey, a decision by the Mississippi Department of Education. Patrice Guilfoyle, a press representative for MDE, said that the questions were left off the 2015 test to remain consistent with their exclusion from the 2013 test. The choice to include the questions remains with the state, Zaza repeated during her talk.
Without knowing how many kids face these issues in Mississippi, health-care professionals and the community at large must change the context of these young people's lives to one of support and acceptance," Zaza explained.
"When you back that up, all of the access in the world won't matter if people don't seek it out," Zaza said.
Email City Reporter Tim Summers Jr. at [email protected].
More like this story