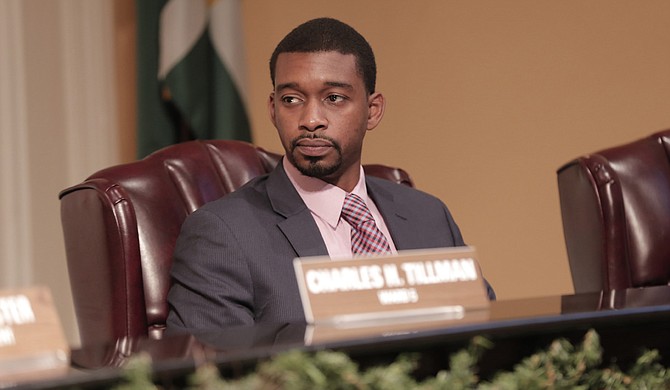 JACKSON — The City now has more "teeth" for requiring disclosure of subcontractors, as well as oversight for switching subcontractors, for all contracts above $50,000, thanks to an ordinance passed at the April 20 Jackson City Council Meeting.
The ordinance, authored by Ward 6 Councilman Tyrone Hendrix, requires disclosure of all parties involved in a contract from the major contractor. It also requires that the prime contractor pay all contractors within five business days.
However, after the City Attorney's office advised that some of the ordinance might be seen as encroachment of the legislative branch, the City Council, upon the duties of the executive branch, the Mayor's office, some of the council wanted to remove the regulations.
"What we are looking at is a fine line," City Attorney Monica Joiner said, explaining that she could not guarantee that the ordinance did actually equal encroachment. As a result, Ward 4 Councilman De'Keither Stamps and Ward 3 Councilman Kenneth Stokes wished to remove any language that might be construed as encroachment of the legislative branch into authority of the Mayor's office.
Hendrix felt that removing any language governing the details of contracts would remove some of the weight behind the new law.
In November 2015, the Jackson Free Press called for an overhaul of Jackson's contracting laws, including more transparency about identity of subcontractors receiving taxpayer money.
"This is not something that has been pushed through," Hendrix said, detailing the several meetings over the last few months about the ordinance. "There will be some philosophical differences because this is government."
"I ask that we don't remove the teeth of the ordinance," Hendrix said.
"Our office is only giving a recommendation," Joiner said during the meeting, reminding the Council that the final decision was up to them.
Although most members of the Council, including Stokes and Ward 7 Councilwoman Margaret Barrett-Simon, voiced their support of the ordinance, eventually the city attorney's recommendations created a schism.
"I think everybody supports the ordinance," Stokes said. "I don't want to negotiate contracts anyway."
However, he and Stamps exited the room for the vote, stepping through a door to the left of the council chamber, and the remaining council members voted the ordinance into law 4-0.
The law goes into effect May 19.
Email city reporter Tim Summers, Jr. at t[email protected] See more local news at jfp.ms/localnews.
Support our reporting -- Follow the MFP.