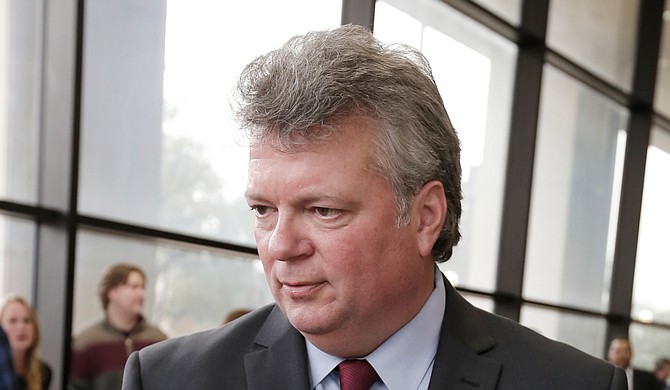 JACKSON — Both Jim Hood and Joey Hood are wrong on the execution bill that is moving forward in the Mississippi Legislature.
Jim Hood, the attorney general, has long been regressive on death-penalty issues in general, despite overwhelming evidence that the procedure is not ordered fairly across both race and class lines. Not to mention, Mississippi has a long history of systemic corruption in our criminal-justice system that even leads to the prosecution and conviction of innocent people for rape and murder, such as in the case of Cedric Willis, who served 12 years in Parchman for murders he didn't commit.
The DA's office at the time did not present the full evidence that could have exonerated Willis much earlier, and one of those attorneys went on to first become a Hinds County judge and, later, to serve prison time in a bribery scandal involving his boss back when Willis was on trial. That is, the system was broken, and a man went to jail for murders he didn't commit. Fortunately, he wasn't executed.
More recently, Jackson Free Press reporting helped lead to Michelle Byrom getting off death row because her son had actually confessed to murdering her husband. In that case, Jim Hood opposed the re-opening of the case despite the strong implication that she could be innocent. Likewise, he has supported the questionable work of a past medical examiner in the state who helped convict a teenager for helping his sister murder her husband—a young man who later went free.
Even if one isn't morally opposed to the death penalty, there is ample evidence from those cases and many others that the State of Mississippi is not equipped to make wise decisions about who should be executed and who should not. If they are sent to prison for life, at least they are still alive if evidence is discovered to exonerate them.
The Hoods, though, want to make state executions as easy to do and as secret as possible. The Democrat and the Republican both support even allowing firing squads if the killer drug isn't available when the State is ready to kill someone.
To add public insult to injury, SB 2236 would also limit media access and hide the identities of the execution team and the death-drug supplier. The very fact that they want to hide these things to the public prove just how barbaric a practice the State is following on the citizens' behalf. They are turning state employees into executioners, who could even be guilty of killing innocent people, considering the state of Mississippi's criminal-justice system.
The secrecy is a clear violation of both the public's right to know, as well as the First Amendment rights of media to provide access and provide that information to the public. This is a very bad bill, and it will only land the State in court. Attorney General Hood should take the lead on rolling back these secret efforts, as well as make every effort to clean up the state's criminal-justice system before another execution occurs.
Nothing less is acceptable.
Support our reporting -- Follow the MFP.