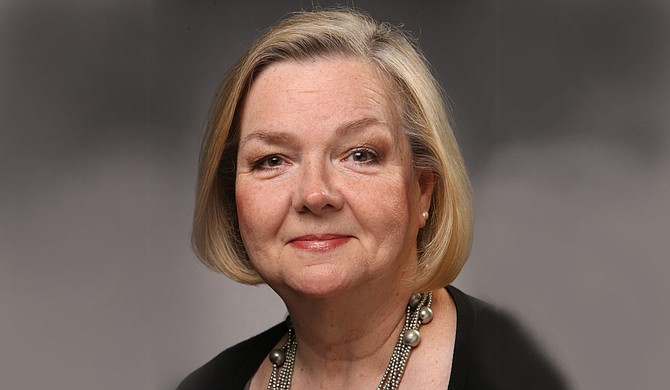 Officials with the public-school advocacy group Better Schools, Better Jobs are exploring their options after top lawmakers denied the group's public-records request for emails.
On Aug. 31, representatives of a group called 42 for Better Schools said Lt. Gov. Tate Reeves and House Speaker Philip Gunn, R-Clinton, denied a request for their emails from their offices containing the phrases "Initiative 42" or "Initiative 42-A" in the body or subject line of the email.
The group filed the records request on Aug. 11 with a response due by Aug. 31, documents show. Under state law, public entities are to take no longer than 14 days to honor public-records requests.
"We want emails and correspondence that are going out through the capitol to civilians about 42 and 42A," Patsy Brumfield, communications director for the school-funding advocacy group, told the Jackson Free Press. "And we think those emails going out from the capitol to private people are not exempt from the public-records statute."
Public records are available to any person according to the Mississippi Public Records Act, unless listed as exemptions in the act. Section 25-61-2 states that "Providing access to public records is a duty of each public body and automation of public records must not erode the right of access to those records."
Reeves deferred the records request to the Senate Rules Committee, which concluded that Reeves' office does not have to disclose the emails. The committee cited section 25-61-17 of the Public Records Act to back up its conclusion. It states: "Nothing in this chapter shall be construed as denying the Legislature the right to determine the rules of its own proceedings and to regulate public access to its records."
Gunn deferred the records request to the House Management Committee. That committee meets Sept. 15.
Legislative leaders' communications are not specifically on the list of exempted or privileged records, but this list relies on other statutes that could potentially open a loophole for access.
Matt Steffey, a professor and constitutional expert at the Mississippi College of Law, said that the Mississippi constitution will always take precedence, and statutes trump any rules made by a single body, like the Senate.
In this case, the cited provision in the Public Records Act will need constitutional support or qualify for an exemption to trump the records request. Certain parts of the Public Records Act rely on other statutes for support, which could strengthen Reeves and Gunn's argument. Steffey said courts will likely be sympathetic to legislative privilege.
Michael Rejebian, a political researcher who often works for Democrats, filed the public-records request on behalf of 42 for Better Schools.
Senate President Pro Tempore Giles Ward, R-Louisville, is chairman of the Rules Committee and presides over the Senate when Reeves is not available. Ward said in a letter to Rejebian on Monday that a Senate public-records rule was set in 2002 and is still in effect.
"The only records subject to release under this policy are expense reimbursement records and NO OTHER RECORDS ARE SUBJECT TO RELEASE," Ward wrote, using all capital letters for emphasis.
The Mississippi Legislature doesn't have a stellar track record of releasing public records and has long exempted itself from many provisions of the Open Meetings and Public Records laws.
In 1990, the Mississippi Supreme Court ruled that the lieutenant governor is a member of both the executive branch and the legislative branch. The ruling came in a lawsuit brought by a state senator who challenged the lieutenant governor's role as a member of the Joint Legislative Budget Committee. Justices allowed the lieutenant governor to remain on the committee.
Initiative 42 is a citizen-led effort to force lawmakers to fully fund an education budget formula that has been largely ignored since it was put into law in 1997. People could sue if schools are shortchanged.
The Republican-led Legislature put 42-A on the same ballot, saying it would require funding of "effective" schools but wouldn't allow a lawsuit. Critics see the alternative as a proposal designed to confuse voters and kill Initiative 42.
Both proposals will be on the Nov. 3 general election ballot. Legislative leaders have said repeatedly in the past several months that Initiative 42 would give one judge control over the state budget.
"The politicians at the state Capitol set laws for everyone to follow except themselves," Rejebian said Monday in a news release. "Their refusal to release this information raises even more questions about their relationship with privately funded, special-interest lobbyists who are fighting against Initiative 42."
AP contributed reporting to this story.
More stories by this author
Support our reporting -- Follow the MFP.