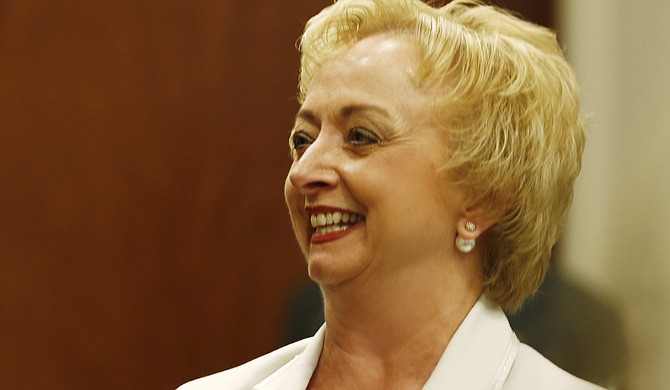 Mississippi was the only state that increased both its reading and math proficiency levels for fourth graders according to the National Assessment of Educational Progress (NAEP), the largest national assessment of student achievement in the United States. The NAEP assessment includes testing in mathematics and reading for fourth graders and eighth graders in every state.
In Mississippi, 9,100 fourth and eighth graders participated in the NAEP assessment in 2014. Eighth-grade scores in Mississippi had no significant change compared to the 2013 results.
In overall proficiency, Mississippi still ranks below the national averages and sits in the third tier of NAEP's rankings—below "basic" and "proficient" standards and below the national averages. The NAEP assessment also evaluates student population demographics. In Mississippi, white eighth graders outscored their black counterparts by 27 points, a slight improvement in the score gap from 30 points apart in 2013. The score gap between black and white students is smaller for the state's fourth graders—white students outscored black students by 25 points in reading tests.
Nationally, mathematics scores have declined since 2013. In reading, fourth-grade scores were not changed and eighth-grades scores declined.
At a press conference at Eastside Elementary School in Clinton, Dr. Carey Wright, the state superintendent of education, congratulated a group of fifth graders who took the NAEP assessments last year.
"We are the only state in the nation that made gains in both reading and math at the fourth grade level. Where were you all last year?" Wright asked the class.
"Fourth grade!" the music class responded enthusiastically.
Wright congratulated the fifth graders and commended teachers and administrators around the state for their hard work. Wright also admitted that although the eighth-grade scores did not decline, there is still work to do.
"We've got some work to do there, and we also know Mississippi is in the bottom tier," she said. "We're not trying to say we're not, but we are headed in the right direction."
Wright told the Jackson Free Press that expanding AP classes and initiatives, like Rethink Literacy, a program that focuses on teacher's focusing on literacy across all subject areas not just English, were some of the ways she planned on combatting the stagnant eighth-grade results. Wright said the department will use the data to see if and when interventions are needed.
"Are we intervening in middle schools and with children who might be struggling?" Wright said. "We are constantly looking at that data and figuring out how to put that into play through initiatives."
Dr. John Kelly, chairman of the Mississippi Board of Education, said that we are living in a different era for education in the state.
"We're not where we need to be—we recognize that," he said. "But what I can tell you is that what we are doing right now is working in the state of Mississippi."
Wright and Kelly both praised the Legislature, the governor, Speaker of the House Philip Gunn, who attended the press conference, and chairmen in the House and the Senate, who Wright called "real advocates for education."
Mississippi's results on the NAEP assessment imply that the Mississippi College and Career Ready standards, which were phased into schools in the 2011-2012 school year, are working, Wright said, and that the department needs to keep going strong. However, long-term improvement and progress will take time, Kelly said.
"Public education is in a marathon in the state of Mississippi. It's not a sprint," Kelly said. "Marathons are not won overnight. They take time, but we will get there."
More stories by this author
Support our reporting -- Follow the MFP.