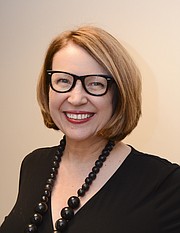 So, Ben Affleck didn't want PBS watchers to know his great-great-great grandfather either owned or managed slaves in the Deep South. Who might have thought his liberal mom descended from a man who used to be a small-town Georgia sheriff, listed on the 1850 Census as having 25 slaves? Slavery was outside their Massachusetts reality.
Whether or not Benjamin Cole actually owned the slaves or was the executor who managed him for others—the record is inconsistent—the slave connection is tough truth to learn about your heritage, especially when you have believed whitewashed lies and half-truths about your family your entire life. Like, "I grew up in Boston, far away from all those bigot rednecks down South."
What Affleck actually told Henry Louis Gates when presented the genealogical findings was: "God. It gives me kind of a sagging feeling to see, uh, a biological relationship to that. But, you know, there it is, part of our history." But Affleck's reaction was left on the cutting-room floor after he asked that it not be included in Gates' "Finding Your Roots."
"I didn't want any television show about my family to include a guy who owned slaves. I was embarrassed. The very thought left a bad taste in my mouth," Affleck later wrote about his "distant relatives" on Facebook after his request to cut it was discovered in the Sony email leak.
I get it. I've felt the weight of horrible family history as I've been digging into the plantations of my people's past over the last two years—that, it seems, lined the James River in Virginia in early British colonial days. Forget a "sagging feeling"—it's a gut-punch to discover you descend from a slave owner or plantation overseer, especially when your relatives have laughed off such a notion your whole life, always adding, "Our family was too poor to own slaves." Right.
So I went to Virginia in search of clues to my ancestry after figuring out that it's very likely I descend from the Watkins who came to Jamestown from England with John Smith in 1608, and his son, who was the overseer of a major plantation (and its slaves) and was an early member of the House of Burgesses, which became the Virginia Assembly. His descendants brought slaves into Mississippi when they were given land grants here in exchange for war service.
My Ladd immigrant probably crossed the pond in 1653 from England to run a tobacco plantation; some of his descendants honored the Quaker beliefs against slavery, becoming abolitionists and getting English investors to help buy Virginia slaves and set them free. But let's not sugarcoat: The family likely owned, or at least managed, slaves before at least some of them turned against the institution. It was business, after all. And my great-great grandfather Ladd came to Mississippi in the 1800s with those Watkinses; their slaves built homes and wealth in both Leake and Neshoba counties, records show.
Like Affleck, there is little about this history I'm proud of—beyond the abolitionist part—but unlike the Oscar winner, the last thing I want to do is lock it in a closet. The fact is that I'm the daughter of illiterate parents in Mississippi who came from parents who didn't believe in education, who still used outhouses when I was born.
Yet, the family I knew actually descended from educated people who were enriched by the institution of slavery, which started in Jamestown in 1619 when the Brits there decided to purchase the first 20 Africans to sow that tobacco crop that John Rolfe perfected. Then, up in Massachusetts in 1626, businessmen built and launched the first American slave carrier, Desire, beginning Colonial North America's slave trade.
This decision to buy, sell and abuse humans to build the New World is exactly the root of the white supremacy of today—from race-based wealth inequality, to opposition to public-school funding, to the privileged condition that makes white people focus more on riots over the racist acts and violence that cause the uprisings. Poor treatment has always caused "riots" in America, back to when Nat Turner staged his slave rebellion in 1831, 59 miles from Jamestown.
We white folk don't know what we don't know. That's not always our fault, but it is the nation's problem. There is shame in not wanting to learn and be better than our ancestors. When we pull on these hidden historic threads, we glean all kind of stuff left out of our history books—and the breeding grounds for today's race problems.
Unlike Mr. Affleck, I want to know every detail and every name and the location of every plantation, and what plants grew on them. I want to learn the specifics of how the inhumanity then led to a man's spine being severed in Baltimore in April, or an unarmed teen eating Skittles shot in Florida, or the dead body of Michael Brown left in the street for hours for disempowered African Americans to stare at. I want to know the names of the slaves my ancestors owned, so I can feel that shame and truth and then use it to help end its legacy today. I want those truths to set whites free to know our brutal history and how it has created the conditions of today.
David Banner, the rapper and actor from Mississippi, vented on Instagram at white people lamenting the violence of the uprising in Baltimore, but not what brought it: "Whites today don't know what all the black fuss is about, just like their parents didn't know what all the black fuss was about during segregation, just like their parents didn't know what all the black fuss was about during Jim Crow and the Black Codes, just like their parents didn't know what all the black fuss was about during slavery.
"Face facts, people, most whites will never understand the society they've crafted or how it causes what we see in Baltimore."
He's right. Many whites are raised to be fragile and afraid when it comes to race dialogue: We didn't do it, so we refuse to talk about it. It was those "distant relatives," or Georgia or Mississippi or that crazy Klucker down the road. This white reticence to talk about America's continuing chain of racism is, as Dr. King said, a way to support it: "In the end, we will remember not the words of our enemies, but the silence of our friends."
Affleck wrestled with the need not to squelch race history in his Facebook post: "[W]e are, as a nation, still grappling with the terrible legacy of slavery. It is an examination well worth continuing. ... While I don't like that the guy is an ancestor, I am happy that aspect of our country's history is being talked about."
It's not about not liking who our ancestors are; we don't have to. But we must use them to change the now. When we whites follow history's breadcrumbs into the present, we can start to understand what is unfolding (again) before our eyes in places like Baltimore. To defeat slavery's legacy, we must be willing to stare it down, including our own ancestors' role in white supremacy.
We're way past the denial stage, America. It's time to demand justice and solutions. Enough black people have died due to the legacy of sh*t our ancestors did.
Support our reporting -- Become a JFP VIP.
The news business has changed dramatically in the past year, and we need your help more than ever to keep bringing you important stories about Jackson and the Metro. Become a JFP VIP with an annual membership or you can Sign up as a monthly supporter. Thanks for anything you can do to empower our journalism!