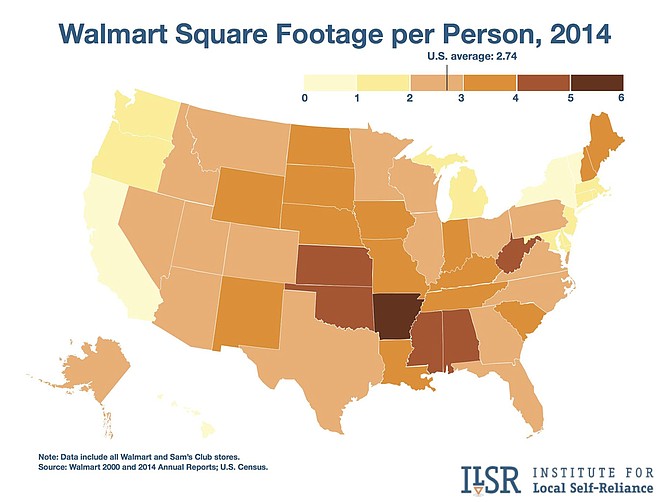 We don't mean to brag, but the Jackson Free Press has long been a proponent of the concept of shopping local first starting nearly 13 years ago when we published the words "Think Global, Shop Local" on the cover of our second issue. Until that point, it seemed that other media were pushing our shoppers into the suburbs to big-box outlets rather than working to keep our local dollars here at home.
The Clarion-Ledger, for instance, is owned by the mammoth corporation that actually—we kid you not—trademarked the site ShopLocal.com to push its advertising circulars for corporate big-box outlets. You seriously can't make up such Orwellian tactics of calling yourself the opposite of what you are and expecting folks to buy it.
The good news is that Jackson has become a real center for "locavores." Go out for any Fondren First Thursday (the next one is the first Thursday in August), and then witness the energy of a diverse mass of people out shopping, eating, drinking and socializing locally. These days, I walk around remembering the early days of the Fondren Art Mix, as it was called way back, when you're lucky if half the businesses were open. Now Ron Chane—who owns the 2015 Best Local Business, by the way—will break your legs if you don't open your doors and participate.
And it's that local-first-damn-it attitude that we love and have long wanted to see in Jackson. And it's not just about local businesses being much cooler than corporate versions (although we are), it's also about lifting up Mississippi. It's long been true that far more of the revenue for a local company stays in the community than that of a corporate substitute—studies show that 70 percent stays at home as opposed to about 40 percent of corporate revenue.
It's just common sense why. Local businesses tend to spend their money with other local vendors; we don't typically outsource out of state (The Clarion-Ledger is designed in Tennessee, for instance); we work harder not to lay off workers to keep profit margins higher; and we don't have shareholders everywhere but here gulping up our profits.
When that money is kept at home, it makes a huge difference. Our graphic designers spend their paychecks right here in the metro, meaning they help other workers get paid. We create our products using supplies mostly from Workspace by Barefield rather than a corporate outlet. Our owners live in the city, and we know our employees and try to take care of them however we can.
As Stacy Mitchell of the Institute for Local Self-Reliance puts it, "Compared to chain stores, locally owned businesses recycle a much larger share of their revenue into the local economy, enriching the whole community."
Put another way, we local businesses love the community, and it loves us back.
Putting Lipstick on a Walmart
Over the last decade, the local movement has exploded in the United States, with Americans increasingly craving the personal attention of locally owned businesses, not to mention the need to keep more revenue and tax dollars at home during tough economic times.
A study by the ILSR and the Advocates for Independent Business studied 3,000 locally owned businesses, finding that they reported increased sales in 2014, with an average revenue increase of 8.1 percent over 5.3 percent in 2013. The retailers alone showed a 5.1 percent increase in 2014 over 2.3 percent the year before. And holiday sales, Olivia LaVecchia reported at ILSR.org, were up an average of 4.8 percent. By contrast, the U.S. Department of Commerce reported a 0.9 percent decline in that December's retail sales overall.
That is, local businesses are starting to win.
LaVecchia reports that "local first" movements raise awareness among consumers about the advantages of eschewing corporate spending in favor of local businesses.
The success of the local movement is drawing pushback from corporate businesses, even "local-washing" frauds like Gannett with its ShopLocal nonsense. In some places, the Starbucks Corp. doesn't include its name prominently on its stores any longer, opting to make them look more like a "local" coffee house and less cookie-cutter. And by now, most Jackson residents have seen the efforts of Madison to require the new Sam's Club up there to look "classy" as they do all of their chain businesses.
But, as they say, you can put lipstick on a pig, and it's still a big-box outlet. And it still sucks revenue out of state.
Now big, bad Walmart has decided to expand beyond all those exhausting Supercenters that already suck the life out of local grocers. Walmart already captures one-quarter of grocery sales—and up to a half in 40 metropolitan areas—but it wants even more than that unfair share.
The company is planning to build about 450 "neighborhood markets" in the next two years, the ILSR reports. These are large supermarkets—sorry, no panties and guns here, we don't think—that Stacey Mitchell of the ILSR says will be about the size of an NFL football field, surrounded by multiple acres of parking lots.
Mitchell writes that Walmart is growing its square footage per person in many states, including Mississippi, where we can ill afford to have one more dollar leave the state than necessary. Walmart, she reports, has doubled its national footprint since 2000 to a whopping 2.75 square feet for every American citizen. Arkansas, of course, is the highest at 5.54 square feet per person, but Mississippi is one of the top six states for its square-footage dominance.
One answer is more attention to antitrust regulations. "The big question is, should we sit back and let it (happen)?" Mitchell writes. "Or is it time that Americans get serious about resurrecting anti-monopoly policies?"
Of course, Mississippi is unlikely to strengthen its very weak antitrust laws—which were very unhelpful to the JFP and other local publishers in 2006 when The Clarion-Ledger tried to bully us into paying their "TDN" to distribute to our locations. The way to win for the local movement now is probably the same as it was for us then: Win the war of public opinion. That is, talk about why spending local first matters—a lot. Educate locals so they will self-regulate the corporate monsters with their pocketbooks. It works, as the increased local revenue for so many businesses proves.
Corporate Carpetbaggers
Still, the threats by big-box outlets to local economies are real, and go beyond the individual shopper. Local businesses tend to compete on what the ILSR calls a very "uneven playing field," often created by local lawmakers giving favors to corporate carpetbaggers.
For instance, the fact that many online stores are free from collecting sales taxes needed locally is devastating to local businesses. Think about that next time you're deciding whether to go to a bookstore or just log onto Amazon and send your money to Washington state.
In addition, ILSR reports, local business owners often have a hard time getting credit they need to grow their businesses, especially if they're women or people of color. "Over 44 percent of minority-owned businesses seeking financing and 35 percent of those owned by women failed to secure a lender," LaVecchia writes. Meantime, research shows that banks are lending to large businesses.
Then there is the problem of "dark stores." Earlier this year, ILSR reports, the library in Marchette, Mich., had to cut back its hours, and schools and the fire department faced a loss of funding.
Why? Because the township owed a $755,828 tax refund to the Lowe's chain—even though it had spent millions on infrastructure to create a corridor for big-box development.
That refund resulted from the chain going to tax court to get a lower property-tax assessment than the $5.2 million expected—using the "dark store" logic that could spread across the country and hurt other local tax bases.
The argument goes that because a cheaply build big-box space is essentially useless once the chain moves to a different location as it grows, Lowe's argued that the property is worth much less when it comes to paying taxes on it. They basically insist that their property taxes be based on comparable empty big-box spaces that the communities must struggle to find a new use for when it moves on.
In Marquette Township, that meant a much lower assessment, even though that Lowe's had brought in $30 million annually. Other Michigan and Indiana retail outlets followed Lowe's lead and appealed their tax assessments. The retail giants, ILSR claims, have an army of lawyers working on assessments, which can mean that cuts in services could be on the horizon as the trend moves to other states.
State legislators in Michigan are trying to fight back. "Using empty stores might fit the letter of the law, but to a reasonable person, that's not what's intended by a comparable sales," state Sen. Pete Miller told ILSR.
The moral of the story seems to be to force lawmakers to remain vigilant about such strategies—and to spend as many dollars as possible in locally owned stores.
As we've long said, spend local first. It's an investment in the community's future.
Read more about the challenges and solutions for local businesses at ilsr.og. Read about the best of the best locally owned businesses our readers have honored at bestofjackson.com.
A 'Local' S.W.O.T. Analysis
So, how's the local movement going? Where's it's headed? Apply a SWOT analysis, and here is what you get.
STRENGTHS — Communities are starting to get it: Local shopping is cooler, and helps create amazing third-place neighborhoods like Fondren. We want authentic wares, locally made whenever possible. They're the best gifts, and local businesses often offer the best service (or they should). Sales are growing, even as big-box outlets are seeing drops.
WEAKNESSES — We can't always get what we need at locally owned businesses, and sometimes the service can be snooty (although not usually). Or the business owner hasn't put systems into place that guarantee uniformity in the customer experience, which is needed even with a more local touch. Not to mention, too many customers in the Jackson metro still will choose a big-box outlet first, rather than the other way around. The local-first message hasn't gotten out to all local consumers, yet, which is up to each of us.
OPPORTUNITIES —It's vital to work with other local businesses and cross-promote whenever we can. The city is small enough that it's easy to make a difference by getting your event catered by a local business or ensuring that your next business or nonprofit meeting is in a local restaurant. In addition, we can make our local and state lawmakers aware than we demand a local-first attitude (and policy_ that does not create or sustain an unlevel playing field between mom-and-pops and large corporations. We matter, too.
THREATS — Jackson suffers from not having a strong business alliance separate from the Greater Jackson Chamber that looks out for small-business interests. We must be diligent about the threat of "dark store" tactics eviscerating our tax base. And new big-box outlets strategically placed can hurt local grocers like McDade's, as well as hardware, liquor and other local outlets. Our residents can get a bit too upset about a Sam's Club's leaving—when maybe we should be telling it not to let the screen door hit its ... well, you know.
Best Locally Owned Business: Studio Chane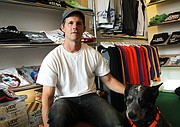 2906 N. State St., Suite 103, 601.366.9955, chane.com
Ron Chane was a local-business revolutionary in Jackson long before many people thought twice about it. Viva la Chane! (A new T-shirt, perhaps?)
Finalists: Mauriceis Barber and Style (398 Highway 51, Suite 60, Ridgeland, 601.856.2856) / The Nail Bar (4800 Interstate 55 N., Suite 20, 769.216.2152) / Offbeat (151 Wesley Ave.) / VIP Fitness (119 Colony Crossing Way, Suite 660, Madison, 601.717.2429; 1139 Old Fannin Road, Brandon, 601.624.5757)
Best Rising Entrepreneur: Steven OiNeill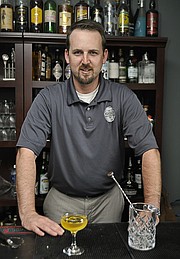 The Manship Wood Fired Kitchen, 1200 N. State St., Suite 100, 601.398.4562
Steven O'Neill long dreamed of owning his own restaurant—and he has opened a popular locally owned favorite that gives back to the community.
Finalists: Anthony Reppond (VIP Fitness, 119 Colony Crossing Way, Suite 660, Madison, 601.717.2429; 1139 Old Fannin Road, Brandon, 601.624.5757); Mario Tolliver (Pro Accurate Tax Service, 407 Briarwood Drive, Suite B4, 601.209.7124); Phillip Rollins (Offbeat, 151 Wesley Ave.); Tyler Raborn (Raborn Media, 1000 Highland Colony Parkway, Suite 5203, Ridgeland, 601.624.3494)
Best Local Business Owner: Jeff Good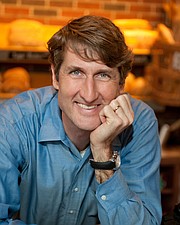 (Mangia Bene, 4465 Interstate 55 N., Suite 101, 601.362.2900)
Restaurateur and urban warrior Jeff Good is hard to beat—because he loves so much on the community and other locally owned businesses.
Finalists: Chris Paige (Custom Cuts & Styles, 2445 Terry Road, 601.321.9292) / Mario Tolliver (Pro Accurate Tax Service, 407 Briarwood Drive, Suite B4, 601.209.7124) / Phillip Rollins (Offbeat, 151 Wesley Ave., offbeatjxn.com) / Stephanie Barnes (LaCru Salon, 5352 Lakeland Drive, Suite 600, Flowood, 601.992.7980)
More like this story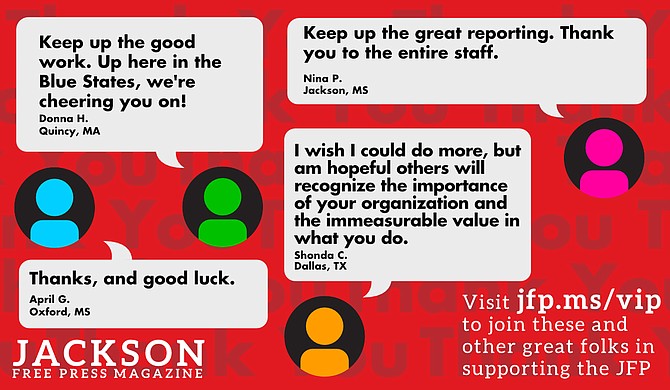 Thanks to all our new JFP VIPs!
COVID-19 has closed down the main sources of the JFP's revenue -- concerts, festivals, fundraisers, restaurants and bars. If everyone reading this article gives $5 or more, we should be able to continue publishing through the crisis. Please pay what you can to keep us reporting and publishing.