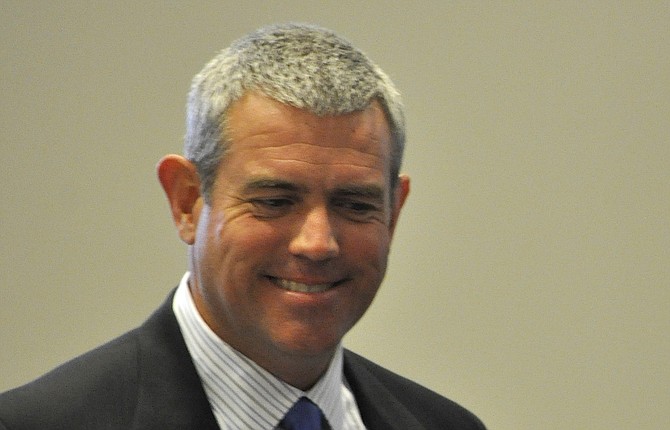 The first big legislative fight of the year exploded in the Mississippi House of Representatives this morning as Democrats attacked a Republican alternative to a statewide ballot initiative that, if it passes in November, would require adequate state public-education funding.
In a shroud of secrecy that included a House Constitution Committee held Monday with little or no public notice, a Republican-sponsored amendment to change a ballot initiative that drew roughly 200,000 signatures from around the state passed out of committee and made it onto the floor for debate this morning.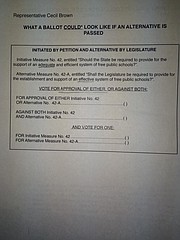 The amendment passed 64 to 57. The bill's sponsor, Rep. Greg Snowden, R-Meridian, the House's No. 2 ranking official, said he opposed the measure known as Initiative 42, and wanted to give voters an alternative.
The alternative amendment states that it requires the Legislature "to provide, by general law, for the establishment maintenance and support of an effective system of free, public school."
The key difference in the alternative amendment is the use of the word "effective" as opposed to the word used in the original amendment: "adequate."
Rep. Willie Perkins, D-Greenwood said that the alternative amendment doesn't actually make reference to education funding and "completely undermines the effort and hard work of the citizens."
Patsy Brumfield, a Better Schools Better Jobs organizer, said she was not surprised by the vote to pass the alternative amendment. "We expected that," Brumfield said.
It will be her job now to help educate the citizens on what they will be voting on now that there will be two, almost identical proposals on the ballot in November.
"Education funding is not an end in itself," Rep. Snowden said in defense of his bill, adding that he is a product of public schools.
Democrats, who are in the minority, accused their Republican colleagues of attempting to confuse voters in hopes both referenda would fail, thus keeping the status quo in place.
Some Democrats pointedly accused Republicans of buckling to political coercion to defeat Initiative 42.
State Rep. Steve Holland, D-Plantersville, said GOP lawmakers had their "arms nearly twisted off at the shoulders" to vote for the ballot alternative, which drew rebuke from Speaker Philip Gunn, a Clinton Republican who attempted to quash that line of debate by telling Democrats to name names of legislators who may have acted improperly. Democrats declined to cite specifics.
"I don't have an obligation to do anything but express what I've heard," Holland responded to Gunn.
Rep. Cecil Brown, a Jackson Democrat who formerly served as chairman of the House Education Committee, agreed that the alternative amendment is designed to confuse people, and that the initiative shows that the appetite exists for full education funding.
"Are we going to spit in their eye and say they're wrong?" Brown said.
More stories by this author
Support our reporting -- Follow the MFP.