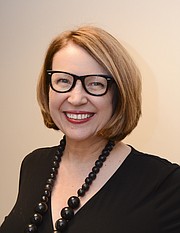 I'm still struck by the image of a young Josh Robinson living in a car.
Josh, of course, was a star running back last year at my alma mater, Mississippi State, and he's now an Indianapolis Colt. We can't know if he's going to be an NFL star, but he did have a good showing against Philadelphia in preseason play.
What we do know is that the young man had gumption, passion, determination to succeed, a stellar work ethic and the kind of grit that keeps you in the game when things get rough. As the news stories piled up during State's storybook season, it was clear that, like Dak Prescott, Robinson had been through it during his childhood.
Sleeping in a car is hitting rock bottom, but he didn't stay there. He found that inner strength to make something great of himself. And even as he started playing football, he wasn't considered the top shelf of high-school football players and, like Prescott, wasn't recruited by the richer schools. He had to claw his way to success like so many of us. And when we're from the South, especially from less-privileged and under-educated families, we don't always believe we can get there and hang with the people who have always believed the top is their rightful place.
I think about this ingrained self-defeat a lot. I came back to Mississippi in 2001 after 18 years away. Even as I had earned a master's in the Ivy League, I had to work continually to overcome self-doubt that caused me to give up too soon more often than I like to admit, and had kept me from doing the hard work of improving my own work habits so that I could actually take advantage of my natural writing ability.
This came home to me when I was at Columbia when professors challenged me to stop being lazy in both my writing and my habits. I was almost 40—and already in the middle of a journalism career—but it was the toughness and directness about my weaknesses (time management, saving time to rewrite, seeking feedback, and too many clichés and passives) that helped turn me into a better writer and, ultimately, a teacher.
In graduate school, I finally had the kinds of tough-love professors and editors who didn't let me get away with being just-good-enough. When I was in Florida to report for the Village Voice during the hanging-chad standoff of 2000, I filed a story filled with wonderful descriptions of Florida and a few quotes from students.
"Enough of them palm fronds flapping!" my editor fired back, or something to that effect. "Go find me a story."
So I sniffed out white supremacists protesting the vote recount while waving Confederate flags and hung out with them, as some of the well-heeled Republicans drove by and flashed them secret thumbs-ups. That turned out to be a pretty decent story.
Sometimes we need a swift (verbal) kick to tell us we need to step up our game. Whether it's football or media, we have to work hard, really hard to be good.
Let me be blunt: At Columbia, I had to deal with the stereotype of what many people expect a Mississippian to be like—which becomes a self-perpetuating prophecy when we believe those perceptions and then don't bother to challenge ourselves to do the work to be great. At some point I had to choose: Would I allow my roots in a less-than-excellent culture to turn me into another defensive southerner who stubbornly resists challenge and growth? Or would I embrace every challenge, even the assumptions being a white woman from Mississippi elicits, and keep driving myself into the storm?
That's when I grew my Teflon skin. Sometimes I would come home from graduate school and cry, as Todd well knows, because someone strongly challenged my writing or my habits, and I even ended up going to an art therapist to help me through my self-doubt so I could stay the course.
 Through it all, as I challenged my own comfort zones and started facing my weaknesses, I got tougher, growing the ability to withstand criticism and embrace it if it helped me, and shake it off when it was designed to hold me back.
The irony was that, just as I was getting better at this and developing good national media connections and opportunities, I decided I needed to bring it home. It was as if I opened a vein of desire to help other young people in my home state figure out that the way to fight off our inferiority fears was by just going back in time and again. (It's also when I embraced my mantra: Excellence is always the best response.) That is, even if we don't grow up with high standards modeled for us, we can still make it happen ourselves.
It's not easy, folks. I often wish I'd had more teachers, mentors and professors here in Mississippi who held me to higher standards sooner, who would challenge me to buck up and tell me I was screwing up; who taught focus, time management and a stellar work ethic. I, frankly, needed to hear from more adults who didn't expect too little from me because I was a Mississippian from poor means and illiterate parents. And the ones who did believe I could do more helped put me on the path that would change my life.
These days, people talk a lot about "soft skills" missing in many young workers, how there is a softness and a lack of grit that it takes to stick with something when it's tough or when you're criticized so you can get better. Truth is, many older people don't have these skills, either, because we were never taught or even barked at enough by a coach like Dan Mullen who believes in a young (or older) person's capacity for greatness.
We all need people expecting greatness from us, no matter how old we are or what stage we are in our careers. When we get complacent, we become unhappy and maybe a bit lazy. And when that happens, our communities suffer because we're not working hard enough to take them to the next level or believing we can get there.
This week, a former intern wrote me a letter thanking me for expecting so much of him, and teaching him to embrace systems as a way to achieve his best work. "Before working with you," he wrote, "I've never had someone hold me to a deadline and to such a high standard. ... I have often been able to get away with much less than my best work." He wrote that my "no-nonsense approach" helped him "begin approaches to creativity and work I had previously shunned" because he could always "rely on people to let me get away with my less than best."
I know how he feels. I needed people willing to believe in me enough to be honest with me about my work habits, and I still do from time to time. Young people like Josh Robinson got those jolts of high expectations and no-nonsense training earlier than many of us—football coaches don't have time to sugarcoat squat—and that means he is on the road to greatness, with his homelessness a memory that helped build his character.
We can all choose to travel that higher road, no matter our age. We just must be willing to face what's holding us back and decide to conquer it head-on. We may be a little bruised before we get to the other side, but that's where excellence lives.
Support our reporting -- Become a JFP VIP.
The news business has changed dramatically in the past year, and we need your help more than ever to keep bringing you important stories about Jackson and the Metro. Become a JFP VIP with an annual membership or you can Sign up as a monthly supporter. Thanks for anything you can do to empower our journalism!