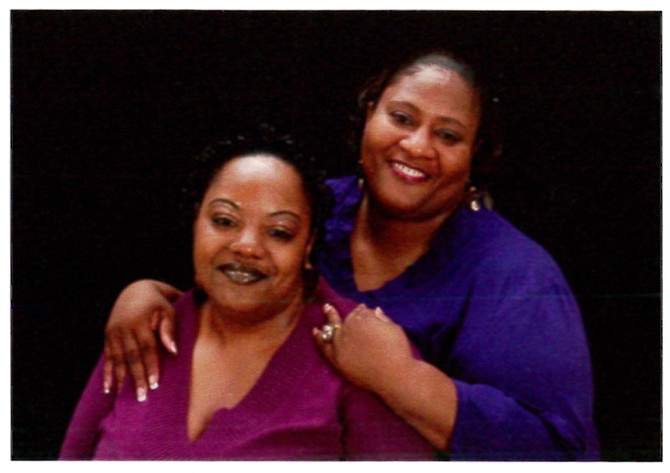 More than 20 years have passed since the strange and tragic case of Jamie and Gladys Scott first drew national attention. In 1994, a Scott County court handed down double life sentences for the Scott sisters, who allegedly masterminded the armed robbery of two men in Forrest, Miss., which netted only $11. The actual perpetrators of the crime served no more than three years of jail time.
Despite vocal resistance to the bizarrely harsh ruling and their unwavering claims of innocence, Gladys, 19 at the time of sentencing, and Jamie, then 21, still spent 16 years in a state prison, filing for an appeal unsuccessfully three times. Then, on December 29, 2010, Gov. Haley Barbour announced that he would grant clemency to the Scott sisters under the condition that Gladys donated a kidney to Jamie, who required regular dialysis.
The news cycle has turned quite a few times since their release. Finding a way back to normal life has proved a much slower process for the siblings. In their new memoir, "The Scott Sisters: Resurrecting Life from Double Life Sentences" (Candy Publishing, 2015, $18), Gladys and Jamie lay out the difficulties that they faced over the years, from childhood in Chicago to time in prison to their progress-halting probation.
"Starting off with our childhood gets people to know Jamie and Gladys, and not just 'the Scott sisters.' We each individually tell our struggles, what we've been through and things like that," Jamie says. "Just seeing us on TV, not knowing who we are or what we've been through in life, that's where the book comes in."
The book isn't some small way to capitalize on their fame, though. On top of the social alienation and limited job opportunities they have dealt with since their release, the Scott sisters are also on permanent probation, which they say has become a different kind of punishment. As of press time, the Mississippi Department of Corrections has denied the sisters' request to attend their book-signings events in Vicksburg and Jackson, scheduled for Saturday, Aug. 8.
"When we were released, I really thought we were done reporting to the State of Mississippi or the Department of Corrections," Jamie says. "I thought we were done. Even though Governor Haley Barbour got on the radio and said we were free to travel, free to go wherever we want, it isn't like that."
"When people tell you what you can do and where you can go, I mean, that's the same thing that happened when we were in prison," Gladys says. "It's a scary thing."
They hope the book will rally their supporters again to gain the attention of Gov. Phil Bryant and prove to him that they're making the most of their freedom. He has said that if they present new evidence, he will consider a full pardon. The sisters now live in Pensacola, Fla., where Gladys has been a carrier at Michaels & Booth Law Firm for almost two years, and Jamie is enrolled in business management courses and a work-studies program at Pensacola State College. They are also active in church and speak to kids at schools in the area.
"Gladys and I experienced going to jail at a young age; we experienced all the hardships, we experienced the mistreatment and the sexual abuse, so we can really get to someone's heart," Jamie says. "We've been there. People look up to someone who's been there, as opposed to you telling them something when you haven't."
The move to Florida has been positive for the Scott sisters, who aren't as publicly known there, though Gladys says they are grateful to the people of their home state.
"Mississippi is always going to be in my heart," she says. "I'm always going to give back to it. If it wasn't for Jackson, for everyone coming together around the world, then Jamie and I wouldn't be where we are."
However, as far as they've come toward freedom, Gladys and Jamie also remember those they met in prison with stories much like their own, some as young as 13 years old and some who've been locked in a cell for almost 30 years before new evidence proved their innocence. To anyone going through a situation like their own, Jamie says the answer is simple: Write.
"When I was in prison, I bought a typewriter after my father died (in 2003), and I typed my story and sent it to my mom," she says. "She mailed out about 50 letters a (week), and then one day, (legal analyst and advocate) Nancy Lockhart read the story and teamed up with my mom. It just got in the right hands. So I tell anybody, if you know you're being treated unjustly and unlawfully, do not give up. You tell your story, you write and you write."
"The Scott Sisters: Resurrecting Life from Double Life Sentences" is available now on Amazon and scottsisters.com.
More stories by this author
Support our reporting -- Follow the MFP.