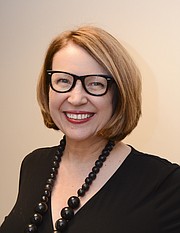 It's hard to watch a grown man cry. It's even harder to see a distinguished judge break down in front of an audience decades after a white teacher lied about his actions and got him more than 20 hard licks from his principal.
Federal District Judge Carlton Reeves—who wrote the amazing decision overturning the state's same-sex marriage ban—broke down telling that story about his experiences in the newly integrated Yazoo City public schools in the 1960s. He was part of a panel with filmmaker, and my friend and Jackson Free Press contributor, David Rae Morris, after his "Yazoo Revisited" documentary screened at the Crossroads Film Festival.
What struck me immediately about Reeves' broken voice telling the story of a teacher reporting that he was trying to be violent when he was just reaching out for candy is that this kind of racist act against a child is still so much a part of the American experience. It seemed so unresolved for Reeves that he spoke of it like it was yesterday.
His response reminded me of when I interviewed the son of Wharlest Jackson, a man blown up in his pickup truck by Klansmen in Natchez when leaving the Armstrong Tire Plant in 1967. His young son heard the explosion and rode this bike the short distance from their home to the smouldering truck. He saw the body of his father lying on the street.
As Wharlest Jr. told me that story a few years back, he suddenly buckled into a little boy in front of me, mourning his father's death and the fact that nothing was ever done about it. Watching Judge Reeves' raw emotion over how he was abused by racist school leaders, I immediately saw that son's sobbing face. Both were adult men not only revisiting a painful childhood memory, but sobbing because of the work left undone, whether in neglected re-segregated public schools or by a criminal-justice system that has been so hesitant to bring justice to families like those of Wharlest Jackson.
I've thought, talked and written about unresolved race conflict for many years, as many of you well know. But in the wake of Ferguson and the ensuing #BlackLivesMatter consciousness, at least on the part of African Americans if not as many whites, I've thought about it even more. It's hard not to when the bright-line division between most blacks and whites across the country—certainly not just in the Deep South—is so painfully clear. Too many people don't know others with vastly different experiences and, too often, don't care that they don't.
There is an empathy void that leaves distrust and, often, abject hatred in its wake. Those things lead to bad policy that perpetuates the cycle: white flight from public schools; underfunded education; fingerpointing at those who don't figure out a way to succeed despite the inequality.
Ever since I turned 14 over in Neshoba County and found out about the unprosecuted murders of three civil rights workers by people I knew, I've grappled with a central question that has come into greater relief (or lack of) in recent months: How can people mistreat others simply based on the color of their skin? And maybe even more urgent: How can supposedly good, God-loving people turn their heads when others do?
There is nothing moral or logical to those actions and inactions to me, and that question still keeps me awake at night.
In recent years, after getting a grand tour of how backward the rest of the country also is on race and then returning to Mississippi, I've dug in deeper to my state's ongoing neurosis over race, including an attempt to fully understand the legacies of slavery and Jim Crow segregation. And I've added to that list of questions. Now, I want to know how people can accept a lack of diversity in schools, on boards, in the workplace, in their social lives, in their neighborhoods—in the 21st century. I mean, seriously, have we learned nothing from our ancestors' attempt to separate us and make us hate and distrust each other? Can we not see how many of our problems stem from this deliberate separateness? Do we have no free will to stop it?
I thought about all these questions as I watched "Yazoo Revisited," an excellent film that explores both Yazoo City's 1970 school integration (that went smoother than in some other Mississippi towns) and its resegregation as more white families fled to schools with minimal students of color. David decided to pursue the documentary after Yazoo City native and former Gov. Haley Barbour's infamous remark to The Weekly Standard that the civil-rights era in his hometown wasn't very eventful.
"I just don't remember it as being that bad," Barbour said then.
And on one level, he was right. Sort of. David's documentary shows that the actual integration (nearly two decades after the U.S. Supreme Court told schools to integrate our unequal schools) was smooth—and even turned into a short-term model of how relatively well black and white students could get along, with the Yazoo City schools roughly half black and half white for a while.
Still, the film also showed that even life in Yazoo City was, indeed, "that bad" for parents who had tried to enroll their kids in the public schools earlier in the 1960s before the city's "fathers" (as white leaders were jarringly called) later changed course to keep the peace. The film shows lists of parents who were fired, boycotted and run out of town after trying to exercise their constitutional right to send their kids to better schools.
Then there were the stories like the one Judge Reeves told at the end—stories of adult white teachers being hateful to children. I know it's easy to hear those stories now and think all that is behind us. But if that is true, why don't we hear more white outrage over, say, the police shooting of 12-year-old Tamir Rice in Cleveland, Ohio, or even Trayvon Martin in Florida at the hands of a scared vigilante bully with a gun? I really don't get how any of us can look at those shootings and believe the dead children got what they deserved. And if we can see that, why can't we demand better from our protectors?
Of course, the most scary answer that I don't want to accept is that white society still suffers from the curse cast on our nation years before that tells us to fear black people, no matter what. Sure, it's easy to say that's a habit of the past, but if so, how can so many people turn their heads from so many unarmed African Americans killed just because someone fears them, just like in the past?
See the logical problem there?
Chalmers Mayers Jr. was also in the film and on the "Yazoo Revisited" panel alongside Judge Reeves. The Jackson State University professor and Yazoo native put it very succinctly when asked why diversity, or the lack of it, is so important in our schools.
"It creates better people," he said.
That may feel jarring to hear, but he's onto something. Good people can come out of non-diverse situations, but better people result from those where they get to know, interact regularly with and build empathy for people of a different ethnicity, economic level or background on a regular basis.
It's time that we all be better.
Support our reporting -- Follow the MFP.