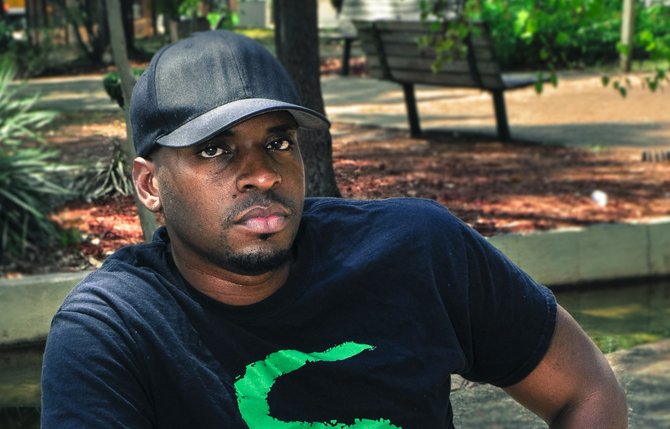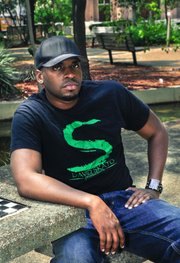 Necessity led David Skato to filmmaking. In 2007, the Mississippi State University graduate bought a video camera to film his children, Omarion, now 11, and Sarah, now 10. A year later, Skato created a TV ad for his company. With a 2006 bachelor's degree in computer science and an IT business, he expected the ad to bring him more work.
Instead, local producer Andy Bryant of Video Magic One offered him a freelance videography gig. Before long, Skato's focus turned to video and TV production.
His first film, "Gutta Story," brought Skato to Jackson in 2010. "I didn't want to leave Mississippi," but his hometown of Starkville was too small, he says, so he moved here and fell in love with the city.
By now, Skato has completed two feature films and two short-subject films, in addition to varied commercial work that, for now, pays the bills. "Croenoak," which Skato expects to release in November, is a thriller/ghost story about a down-on-his luck detective hired to find a missing child.
Like most independent filmmakers, Skato invested his own money into the $20,000 budget. He also raised $7,000 through a Kickstarter campaign. As with his previous films, Skato is "Croenoak's" producer, director, writer, editor and publicist, but his main interest is producing and directing.
"Croenoak" (he based the name on the "lost colony" of Roanoke) is a departure into pure fiction. Skato's earlier films, while not documentaries, dealt with real-life issues. He's most proud of "I am Woman," a drama about domestic violence completed in 2012. "My objective was to show all sides of the situation," Skato says. "Everybody has their own story."
"Killing Joy," released this year, is about a young woman who suffers a stroke, and highlights how illness can rip apart relationships.
"(Stroke) is a leading cause of death for African Americans," Skato says. "I wanted to show a different side of that."
2010's "Gutta Story" is, perhaps, the most autobiographical of Skato's films. The story centers on a man trying to make it after prison when a friend is mysteriously murdered. Admittedly, Skato's own life could have gone wrong. He grew up poor, and street life held some thrills. Between becoming a father and his best friend, Corinthius, dying in prison in 2005, at age 22, Skato turned himself around.
"I didn't try to hide what goes on in the streets," he says of "Gutta Story." Skato now mentors youngsters to help them stay away from violence. "Sometimes, they just need someone to talk to them."
Skato hopes not be pigeon-holed into being a "black filmmaker" even as he traces his interest to Gordon Parks' 1969 film, "The Learning Tree," and admires game changers like Tyler Perry. "Creativity inspires me," Skato says. "I want to do things that nobody's ever done."
More stories by this author
Support our reporting -- Follow the MFP.