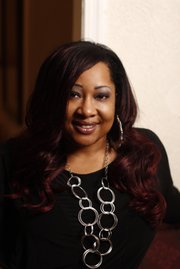 Knowingly, I married a man who has an ongoing love affair. When I met him, he was already involved with her, and I knew it, but I continued to allow myself to fall for him. I thought at some point I would win him over and, for a little while, I did. Well, on second thought, becoming pregnant won him over. 
But it wasn't long before he couldn't resist her any longer. Her power over him was much too persistent.  He was half a man without her in his life.  So I had to make a decision. It was either going to be me or Madam Hip-Hop.
Understand that when I met him, I'd recently been set free from a long-term relationship with a man who spent the entire time trying to get a record deal. He was talented. I watched him work hard. But he got nowhere. I grew to disrespect the entire process that starving artists put themselves through. 
To say that I had a sour spot for musicians, singers, rappers and artists is really putting it mildly. I had no interest in being involved with another person who wanted to be a "star."
But alas, he won me over. So there I was the girlfriend of yet another guy with a dream.
It didn't take long for me to recognize Madam Hip-Hop's hold on my new man. It took even less time for me to begin to despise her. She consumed his every waking moment. I was once again dealing with endless hours in the studio; videos with groupies (yes, they exist even if you are not a nationally acclaimed artist); and, of course, lack of income. My check was, again, the stable income. People think because someone has a song on the radio, that instantly makes them rich. Well, it does not. There's fame and no funds. 
Yes, I hated hip-hop.
I started having the talks about how I am not a fan of this lifestyle. I explained that I wasn't comfortable with the role of the girlfriend in the life of an artist. I simply wasn't interested in being that chick. I'd done it before. I'd suffered for it. I had no plans to go back down that road. 
Nothing I did, even threatening to leave, could tear him away from the love of his life. The more I made my feelings known, the more he tried to make success with the music happen.
All the while, I was growing more and more resentful of Madam Hip-Hop.
I knew it was his passion. I understood passion. I'm a writer. If someone told me that I could never write again just to be in a relationship with them, I'd tell them to pack their crap and get going. So, I didn't want to separate him from his love for hip-hop. I just knew it was too hard of a challenge for me. Eventually, this resentment led to other issues in our relationship, and I left him.
It took about three years apart for me to even begin to realize that what I thought were issues with him were really my own. His mistress, hip-hop, was representative of a disrespectful woman. I'd been cheated on in the past (often), and I didn't own the value of trust going into the relationship.
Since he gave me no reason to think he was cheating with a woman, hip-hop and his love for her became the vessel upon which I could do what I was use to doing—run away. I wasn't interested in sharing him, not even with the one thing that gave his life meaning. How selfish is that? 
Now we are back together, married. When I was pregnant, he broke up with hip-hop for a while. That was a happy time for me, not for him. While he thoroughly enjoyed our new life as husband and wife and new parents, I could see in his eyes every day a lifeless shell of a man. He was a man who had compromised his very soul to make me happy, to provide for his family. 
The difference in who I am now and who I was then is that I recognize good love, and I respect hip-hop's hold on my husband's heart. Even if I do so unwillingly some time, I know she is never going to let him be. 
Helen Keller said, "What we have once enjoyed we can never lose. All that we love deeply becomes a part of us." I'll never exactly understand the connection or how it was born, but I've seen what he's like without her. She makes him a better man; a better husband. Hip-hop is a part of the man that I love, and while I still have a love-hate relationship with her, I have grown enough to allow a threesome every now and then. 
Funmi Franklin is a word lover, poet and advocate for sisterhood. She has a weakness for reality shows and her puppy, Shaka.
More like this story
More stories by this author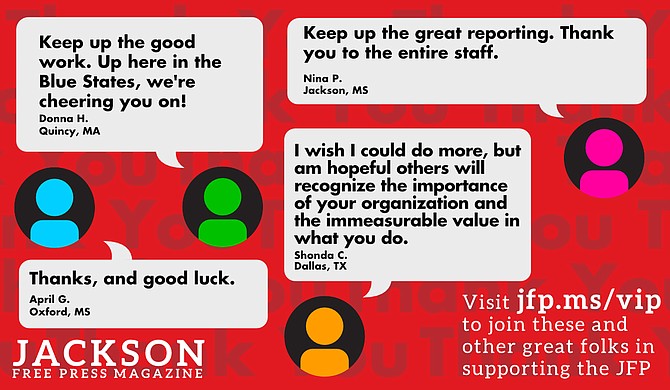 Thanks to all our new JFP VIPs!
COVID-19 has closed down the main sources of the JFP's revenue -- concerts, festivals, fundraisers, restaurants and bars. If everyone reading this article gives $5 or more, we should be able to continue publishing through the crisis. Please pay what you can to keep us reporting and publishing.