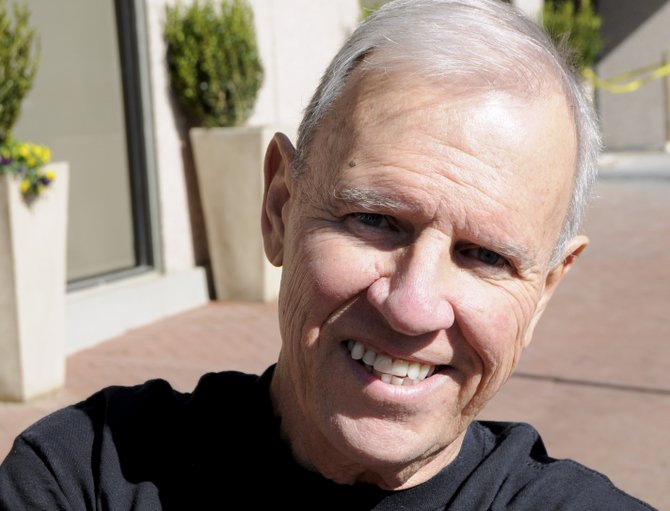 Wine is one of my emerging great passions. The more I learn about it, the more I realize I don't know. It's like a history lesson in every bottle. A few months back, I took sommelier John Malanchak's enrichment course at my alma mater, Millsaps College, with some friends and really enjoyed his unstuffy, unpretentious approach to wine. I asked him if he could share some of his knowledge with the JFP readership.
Are you a Jackson native?
No, I'm from Pittsburgh, Pennsylvania. The area I lived in, Pittsburgh, (was comprised mainly of) immigrants. My grandparents were from the Ukraine. Back then, you took care of your parents, and you usually didn't go to college. ... My dad said, "You're going to college," I said, "No I'm not, I'm going to take care of y'all." He said, "No, you're not."
Because it was so late in the year, I ended up going to the University of Southern Mississippi in Hattiesburg. 1966. August. Hotter than hell. Of course, all the civil rights things were going on, and I'm thinking, "What have I done?"
What did you study?
I got a bachelor's at Southern in geology, a master's in geology at Western Michigan University, and after 19 years ... I ended up going back to graduate school at Ole Miss (on a Jackson-based campus). It was night school, and I got a master's of science degree in engineering geology. I ended up in environmental geology—you know, soil and groundwater contamination, and how to clean it up. And I basically spent my whole career doing that.
How did you get into wine?
When I was very young, 8 or 10, my dad brought home a glass gallon jug of ... we'll just say homemade red wine. It was the worst liquid, the foulest thing I put into my mouth. But it intrigued me, that you actually made this thing by yourself. ...
When I graduated from Ole Miss, I told my wife, if I don't do something, my brain is going to explode after four years of night school. So I was flipping through the (Millsaps enrichment class) brochure, and there it was, Great White Wines of the World. And, like, 16 classes later, now I'm teaching it ... That was where I started.
You are a certified sommelier. Talk a little about that process.
They have two certifications, two different wine guilds. One is the Court of Master Sommeliers, which is an international guild. There are four levels of being a sommelier, I'm the second, a certified sommelier. To go beyond that, (most people are) in the restaurant business.
I flew to Orlando, Disney World, for the first time in my life and took my intro (exam) there. It was a two-day thing, and the first day, I was going to quit, because all these people were rabid. They were just rabid wine people, and I thought, "I don't fit in here. I'm from Madison County. I studied under a hickory tree." But then after I passed that, I thought, I'm just as good as these people are.
So immediately I flew to Chicago within a couple weeks to take my certified test. And I didn't pass it. ... I threw my corkscrew in the trash and I got on the Southwest Airlines to Jackson and got home and said I'm not doing this anymore.
But you changed your mind, of course.
Where I didn't do well was in (service). So I bought a waiter's tray and told my wife go to the store and get champagne flutes. She said, "Do you want the plastic ones?" I said, "No, I want glass. I want to do it the way they do it."
I broke three champagne glasses in the first nine minutes.
I live out at Lake Lorman, and my lot is about 150 feet down to the late. I would get down to the lake and I'd have these four champagne flutes filled with water. I would get on my knees, and I would crawl all the way to the house, holding the champagne, climbing over branches and stuff. Then I'd run up and down a ladder. I would set (my daughter's dolls at a table), and I would deliver the champagne flutes, starting with the lady and ending with the host. ...
And I practiced this champagne thing until I was blue in the face and I opened the door (at the test) and there they were, bottles of champagne.
My second certification, you didn't have to do any of that—it's 100 percent theory. And that's through the Society of Wine Educators, that's the guild. I'm a certified specialist of wine. It was one of those 100-question exams. So you take that 100-percent theory and match it with restaurant stuff, recommending wine, pairing wine.
What are your basic rules for pairing wine and food?
I have a friend—she and her husband like steak. But they drink a moscato, which is a sweet, sweet wine, and she asked me, "Is it wrong?"
I said, "Do you like it?" And she said, "We love it." So, by all means, do it.
But I guess the number-one principle, if you want to talk principles, is the weight—the fullness of the food in your mouth and the boldness of the wine. You want those to wine. When I'm talking about weight, I'm talking about mouthfeel, not pounds.
Then, if you have a salad with some acidity, say a raspberry vinaigrette, you want to pair a lighter wine, preferably white, with some acidity. So you're matching structural components.
What would be your ideal meal with wine?
It would have to be a steak and a red Bordeaux. But, I think the coolest meal is Thanksgiving. There are so many different flavor profiles. I get this question all the time: What wine should I have with Thanksgiving dinner? My answer is, take a dime, throw it over your shoulder and whatever wine it hits, that's the one. Because something in that bottle is going to match with one of those foods.
When it comes to pairing, people talk a lot about meat. What about people who eat less or no meat? What should they look for in pairing?
For me, when I think of vegetables, you want to go with a Sauvignon Blanc from, say, New Zealand. Its characteristics include a lot of herbs and citrus notes, so it goes with fruits and salads.
For vegetarians who eat cheese, you want a full-bodied wine, a white wine. It could be a Chardonnay. One of my favorite wines these days is a Viognier. It's right up there as far as the body of a Chardonnay. You want to look at the tannins structure; that comes from the oak barrel (in a white wine), not from the skins.
There's one that I like now, its called Carmenere; it's a low-tannin-structure wine, medium bodied. That would probably go well with some of your non-meat dishes.
So now that you are retired, you work at Joe T's. What kinds of things do you do there?
My passion, my love is talking to people. Just to (educate people) that there are more wines than the ones you always order. Get a Viognier instead of a Chardonnay, and they'll say, "Why?" Or they'll want a lighter, medium-bodied wine. I'll say, let's get away from California and go to France, or Spain or Italy or Germany. That's the fun part. And I get so excited about doing all that—they're actually paying me to do this.
Learn more about wine by stopping by Joe T's Fine Wine and Spirits (286 Highway 51, Ridgeland, 601-605-7602), or attending the Sante South Wine Festival April 5 at the Renaissance at Colony Park (1000 Highland Colony Parkway). Visit santesouth.com for more information.
More like this story
More stories by this author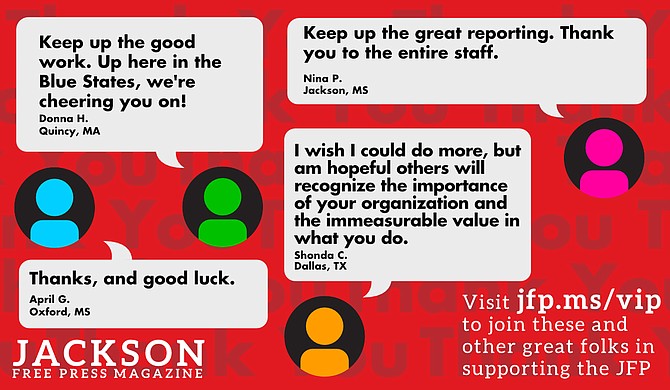 Thanks to all our new JFP VIPs!
COVID-19 has closed down the main sources of the JFP's revenue -- concerts, festivals, fundraisers, restaurants and bars. If everyone reading this article gives $5 or more, we should be able to continue publishing through the crisis. Please pay what you can to keep us reporting and publishing.