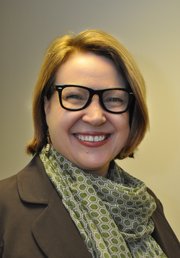 We all have a defining event in our lives, I believe. Mine happened when I was just 3, and I didn't even know it happened until I was 14. The event itself, and the fact that it was hidden from me for a decade, has been the driving force in most of my life decisions. The good ones, anyway.
It's safe to say that most white people in my hometown in 1964 considered James Chaney, Andrew Goodman and Michael Schwerner the enemy. The three, barely adults, dared to get into a car and drive up from the COFO office in Meridian and "get themselves killed" trying to demand that all Americans be respected and treated the same.
Or, at least that's what I heard white people say repeatedly during my teen years after a TV movie "Attack on Terror" opened up the wound in 1975 and revealed my hometown's dark past to a new generation, after a code of silence kept it from us once the FBI and national media cleared out.
I was blind with anger and shame when I learned that men I knew were part of something so heinous that it made my skin crawl to think about it (it still does). There was Billy Wayne Posey, who pumped our gas and sold me Nabs at the West End filling station. There was Edgar Ray Killen who we're supposed to be related to (I'm still not sure how) and ran with my Dad for awhile. I'd been to Olen Burrage's house with my mother's friends, and I sat next to kids in band who were children of the man who drove the tractor to bury the bodies under the dam-in-progress on Burrage's "place."
And there was Cecil Ray Price., the deputy who arrested the men, taking them to the jail and their ultimate doom. By 1975, he had been fixing our watches and resetting my birthstone ring for years at City Jewelry.
My teenage mind could not comprehend that these men would do such horrible acts, and because of someone's skin tone. It wasn't logical, and it wasn't Christian.
If anything, it was evil.
When local iconoclast Florence Mars' book, "Witness in Philadelphia," came out in 1977, I was a sophomore and washing hair in a beauty shop for my first job. Repeatedly I heard (white) women gossip about Ms. Mars, with more than one saying, "That woman ought to be shot."
At first, a deep shame set in. For me, it became as much about the need for change and redemption for the people I descended from as about justice for those men. Honestly, I see them as one and the same.
But I didn't hear a lot of regret then from white folk, although my mother did finally open up and tell me that "good" people disagreed, but felt powerless and afraid for their own families and livelihoods. She also told me about taking me to the court square when I was a toddler to watch Martin Luther King Jr. speak amid a violent crowd. I wish I could remember it.
I did hear too many God-forsaken "dam jokes"—something white people liked to say to other whites, to the effect of knowing what to do with uppity (fill in the blank), which involved "putting them under a dam." One joke happened right here in northeast Jackson in the home of my then-boyfriend's family. His uncle chuckled as he told the hackneyed joke; I got up and left. They all were mad at me, of course.
I just couldn't stomach the hate and ignorance. The day after I graduated from Mississippi State, I fled and stayed gone for the next 18 years, except in and out for holidays. I loved my family, but I couldn't bear staying and hearing another dam joke.
I needed freedom from racism, and I just knew it awaited elsewhere. My first stop was Washington, D.C. Long story short, I dropped out of law school there (a decision that still makes me happy, if not rich) and became a club deejay. It was the early '80s, and rap music was starting to cross over. I played just enough to get more than one club owner walking up to me and saying stuff like, "Stop playing that n*gger music. The crowd is too dark." Or something to that effect.
Then there was that night in a D.C. bar when a white Yankee preppie looked at me squarely when I told him I was from Philadelphia, Miss. "That's where people bury their problems under a dam," he said, knowingly.
I told him to go to hell, and left.
OK, racism did exist everywhere—small comfort—but that didn't quiet my Mississippi demons. It's one thing to deal with a bigoted boss or bar fly; it's another when the dominant society in your home state conspires to kill dissenters and then won't bring justice for them.
The best thing I did on my sojourn outside Mississippi was to study our real history and try to understand the conditions that created the 1964 crucible that exploded in my hometown. And that's a journey I'm still on even now as I research my family history, finding the (unexpected) planters who ended up in Mississippi for the riches that our land promised, even if later generations ended up dirt poor and uneducated.
Of course, I'd been told all my life that most Mississippians were too poor to own slaves (wink-wink), but it turns out that I descend from folk who moved from the East Coast to Selma, Ala., to Leake County in the 1800s. And who knew that in the mid-1800s, Leake had a population of 1,136 whites and 531 slaves? I sure didn't.
It is vital to understand just how wealthy our state was pre-Civil War, due to the rich soil toiled by the free labor many of our ancestors were willing to dehumanize—planter-businessmen whose greed brought them here from somewhere else to turn our state into the ground zero of our country's infatuation with a slave economy.
Make no mistake, most of the violence we deal with today started right then and there with the dehumanization and demonization of people, and break-up of families, in order to justify a greed economy—and continued in the form of Jim Crow laws and black codes after slavery officially ended.
Put another way, rich white Mississippians weren't willing to let go of their "way of life," and sowed hatred to help keep it.
By 1964, it was long past time for this violent caste society to end, and it took crazily brave young people, from here and beyond, to step up and end it for us. Some of them, like those three men on Rock Cut Road, died for my people's sins. Their sacrifice has given us the opportunity to be a better people. They also gave ashamed young natives like me an eventual path back to the place I love the most in the world—and the inspiration and courage to help turn it into the beautiful place it can be for all its citizens.
The courageous young activists of Freedom Summer 1964 bestowed on us the ultimate gift: They freed us from our past. It's up to us now to build a very different future.
CORRECTION: The author mistakenly typed "Jr." after Cecil Ray Price's name in the original version, which appears in print. That is the son of Price and was not involved in these events. She apologizes for the error.
Support our reporting -- Become a JFP VIP.
The news business has changed dramatically in the past year, and we need your help more than ever to keep bringing you important stories about Jackson and the Metro. Become a JFP VIP with an annual membership or you can Sign up as a monthly supporter. Thanks for anything you can do to empower our journalism!