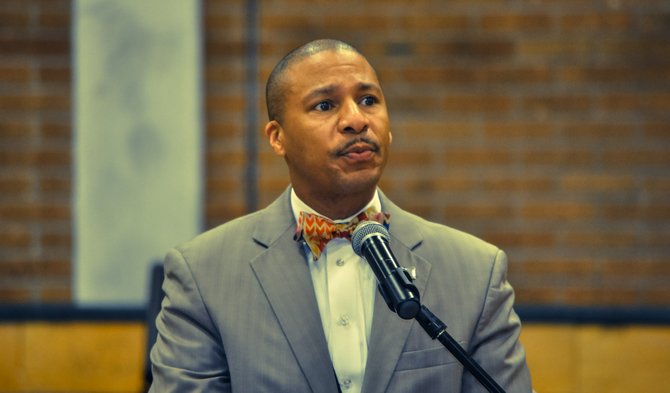 The Jackson Public Schools District is on track with its programs for disabled children, Superintendent Cedrick Gray announced Monday, lifting the threat of losing its accreditation over violations of the Individuals with Disabilities Education Act.
"When I first came to JPS as superintendent, I inherited a special-education program facing many complicated challenges," Gray said during a brief press conference. "However, through a collaborative effort with the Mississippi Department of Education, or MDE, we have made a significant difference in improving conditions in exceptional education."
Gray said that through numerous site visits and evaluations, MDE and a dedicated JPS team have corrected all non-compliance issues based on 21 student files. "Substantial progress has been made as a result of our corrective action plan," Gray said.
"It should be noted that although we have climbed this particular mountain, we still have mountains to climb," Gray said. Those "mountains" are in a sustainability plan to address on-going issues for disabled students, and include organization, discipline and individual education plans for the students. MDE still needs to give its final approval, which Gray expects to receive in April.
The actions probably come too late for the teenagers named in the 2010 lawsuit that prompted the changes. The Mississippi Youth Justice Project, a project of the Southern Poverty Law Center, accused the district of suspending students with learning or emotional disabilities because of behavior stemming from their disabilities. School officials frequently sent the youngsters to the Capital City Alternative School instead of helping them stay in school.
The suit, outlined in a January 2012 Jackson Free Press story (jfp.ms/jps_handcuff), said that JPS handcuffed children to metal railings for minor disciplinary infractions, such as not wearing a belt, sassing a teacher or refusing to do homework. School authorities often left those children alone and cuffed for hours without food, water or access to a bathroom.
Four years later, most of those kids are 18 and 19 years old, and have likely left public school. With any luck, they graduated with a high school diploma, but the odds are against them in a district where four out of every 10 children drop out. The graduation rate for disabled children is even bleaker: Only 7.8 percent graduate on time. The kids in the suit were often three or more years behind their peers.
MYJP pointed out that students sent to the alternative school made little to no academic or behavioral progress. When they returned to regular school settings, they were even farther behind academically, and their behavioral challenges were still in place.
"Both of these factors create a revolving door through which students cycle between CCAS and their regular schools without receiving any real benefit at either placement," the complaint said.
None of the students described in the complaint received services related to their disabilities (such as counseling) during the 2009-2010 school year, even though federal law requires that school districts provide such interventions.
The state Department of Education's Office of Special Education launched an investigation in response to the suit, and found that JPS had "failed to address the ongoing pattern of behavioral and/or emotional concerns of the student cases reviewed." MDE threatened to pull JPS' accreditation if the district didn't make substantive progress to correct its deficiencies.
JPS received two extensions of the original November 2012 deadline to come into compliance with the law. This morning's announcement just squeaked under the final Feb. 28 deadline, which the Mississippi Board of Education granted the district last July.
Psychologist Joy Hogge, executive director of Families as Allies and the Mississippi chapter of the national Federation of Families for Children's Mental Health, attended this morning's press conference. Families as Allies works with parents of disabled children, helping them navigate schools and mental-health resources to provide their children with the help they need and the public education they have a right to expect.
While she's optimistic about the work JPS has completed to retain its accreditation, it's clear to Hogge that the district has additional work to do.
"With some students at some schools, we have seen significant changes," Hogge said, adding that JPS has many administrators and teachers who are dedicated to making sure disabled students receive the support they need to learn. While these are still isolated incidents, she is seeing students getting appropriate support more frequently. She emphasized, though, that the accreditation evaluation was based on only 21 students in a population of about 400 children enrolled in special education classes in the district. Hogge said that the schools have yet to identify all of the emotional- and learning-disabled children in their care.
"I don't doubt that those 21 children ... met compliance, but there are so many more children," Hogge said. "I haven't heard any information about what's going to happen with that greater group."
"Our phones still ring all day, every day," she added. Many parents are still attempting to get their children evaluated and are struggling to ensure teachers follow IEPs, or individual educational plans. Some parents say they get calls from school every day about their children's behavior issues.
"The most important thing is the children," Hogge said. "... I think most teachers want to do a good job, but they need a lot more training and support."
More like this story
More stories by this author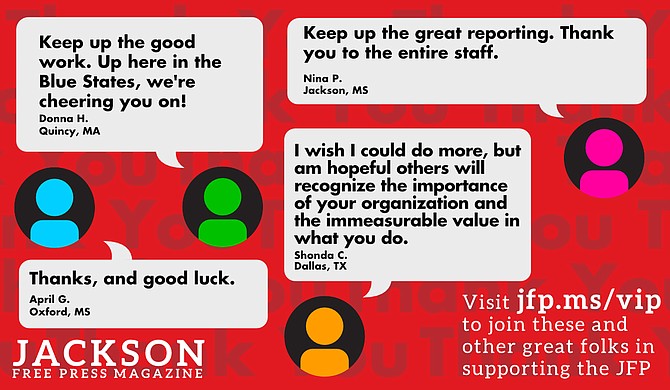 Thanks to all our new JFP VIPs!
COVID-19 has closed down the main sources of the JFP's revenue -- concerts, festivals, fundraisers, restaurants and bars. If everyone reading this article gives $5 or more, we should be able to continue publishing through the crisis. Please pay what you can to keep us reporting and publishing.