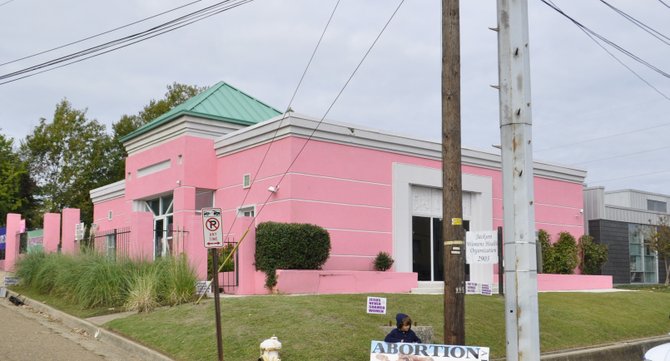 The future of Mississippi's only abortion clinic is in the hands of a federal appeals court.
At issue today, before the 5th U.S. Circuit Court of Appeals in New Orleans, is a 2012 Mississippi law requiring any physician who does abortions at a clinic to have admitting privileges at a local hospital. Jackson Women's Health Organization (JWHO) has been unable to obtain them.
JWHO's doctors currently providing abortions are board-certified OB-GYNs, but no local hospital has granted them admitted privileges. Several hospitals affiliated with religious groups would not process the applications, citing internal policies prohibiting abortion care. Others indicated they did not want to draw negative publicity.
The University of Mississippi Medical Center told JWHO that only UMMC faculty could obtain privileges there.
Five other hospitals that rejected JWHO's applications--River Oaks Hospital in Flowood, Crossgates River Oaks Hospital in Brandon, Madison River Oaks in Canton, Woman's Hospital in Jackson and Central Mississippi Medical Center in Jackson--are owned by Naples, Fla.-based Health Management Associates Inc. Each of these hospitals responded to JWHO with similarly worded letters citing the hospitals' abortion policies and concerns about "internal and external disruption of the hospital's function and business within this community."
These denials triggered a lawsuit from the clinic and its attorneys at the Center for Reproductive Rights. That suit resulted in U.S. District Judge Daniel Jordan issuing an injunction barring the state from imposing criminal and civil penalties on the clinic doctors and staff before the law could take effect. Now, Mississippi officials want that injunction removed.
Julie Rikelman, CRR's litigation director and the attorney arguing on the clinic's behalf today in court, called the Mississippi law "unconstitutional" and having a potentially "devastating impact."
"If it is allowed to take effect, Mississippi will become the first state since Roe v. Wade without a single clinic offering safe, legal abortion care. Women across the state will be plunged back into the dark days of back-alley procedures that Roe was supposed to end," Rikelman said through a news release.
"This is a blatant violation of women's constitutional rights and an imminent danger to their health and well-being. We are hopeful that this court, like the district court that blocked the law, will continue to protect Mississippi women's ability and constitutional right to safely and legally end a pregnancy without having to cross state lines."
The clinic remains open. In late March, the 5th Circuit upheld a Texas law that requires admitting privileges, but there remains more than 20 clinics still operating in Texas.
The Associated Press contributed to this story.
Support our reporting -- Follow the MFP.