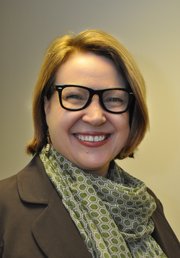 Local theater man John Maxwell could not have known when he decided to stage "The Laramie Project" in downtown Jackson at Galloway Methodist Church just how impeccable his timing would turn out to be.
Just days after Gov. Phil Bryant bowed to national homophobic forces wanting Mississippi to pass a freedom-to-discriminate bill, a superb ensemble of actors told the story of the murder of gay Matthew Shepard in Laramie, Wyo., and the impact on a community that had no idea that it was encouraging such violence with a combination of anti-gay language and apathy about what LGBT residents went through there, living in fear or in the closet or both.
Those residents, whom this play focuses on, were largely naive about what could happen in their community if they continually turned their heads away from hatefulness toward their own citizens or, worse, condoned that hate in some way. As Shepard lay dying in a Colorado hospital and the media descended, the town was not unlike my hometown of Philadelphia, Miss., in 1964, which had enabled the murders of Chaney, Goodman and Schwerner and then allowed the murderers to go unpunished for years.
Their silence was deafening.
Watching the play, and Shepard's parents' ultimate decision to not ask for the death penalty for the two men who beat him nearly to death and then tied him to a fence in the wilderness to be found 18 hours later, I also thought of the more recent murder of James Craig Anderson here in Jackson.
In Anderson's case, a group of teens, who grew up soaked in the language of hatred, drove into Jackson looking for a black man to mess with, and ended up killing Anderson, who also happened to be gay.
In that case, too, Anderson's family asked to forego the death penalty. But the power of the parallel, to me, was in the words that the actor portraying a Laramie Catholic priest said toward the end of the play: Words are violent, too—and help lead to physical violence. He was referring to the kinds of words that homophobes use toward LGBT people to dehumanize and belittle them: faggot, queer, dyke, pansy and the like.
But other words set the stage for violence as well—especially the kinds used to justify not giving LGBT people the same rights as everyone else, or previously, people of color, or any other marginalized group. Often those words are imprinted into law.
Violent words don't trigger a physical act every time uttered, of course, but they build a culture that justifies it in some people's minds. With any marginalized group, a small percentage decide they are the enforcers of what has been drilled into their heads for so long, whether about people of color, LGBT people, immigrants, or people of another faith, such as Sikhs, Muslims or Jews. I remember growing up in Neshoba County hearing terrible things about Jews and Catholics; I thought of that this weekend upon hearing that Frazier Glenn Miller shot up two Jewish community centers in Kansas, killing three people. Miller, we're told, has a "history of anti-Semitism."
Think about how many people you know who have a "history of homophobia" or Islamophobia or of belittling African Americans or immigrants or women. Or how about the people many Americans fear because they have a history of hating Christians or Americans or white people?
That kind of history is fueled by words and actions that stereotype the "other." Every time we disparage a group of people based on what a member of it did or didn't do, we are throwing more fuel on the hate fire. Those fires always flame into violence eventually.
In Mississippi, not every white person was a member of the Klan. Many joined the Citizens Council, however, that fed the Klan information on the "agitators." Still others found it all distasteful, but kept quiet, whether out of fear or apathy. But make no mistake: Their violent words—every time they called a black person a "n#gger," "lazy" or "violent," for instance—helped lay the foundation for what happened in 1964.
Yes, as the priest said in Laramie, words are violent. So are actions like SB 2681—Jim Crow-type laws that say that it's OK to discriminate based on "religious beliefs." It's stunning to realize that many—probably most—white churches right here in Jackson preached segregation from the pulpit and supported the very same kinds of laws against African Americans that our Legislature just targeted at LGBT people (or at least for the votes of people who hate them).
Gov. Bryant clearly feels no pull of history. He made no effort to even pretend that signing the new Jim Crow law was something geared toward pleasing or helping a cross-section of Mississippians. His office released a photo of him sitting at a table with his 2681 pen, surrounded by white men of a certain age, including radical-right leaders from outside Mississippi.
It was clear who this bill really targeted.
The men standing behind Bryant are likely to be the first ones to tell us that "every crime is a hate crime," a false meme that was stated by one of the Laramie residents in the play. It is usually uttered to criticize societal efforts to reduce hate crimes with additional laws aimed at that special kind of violence—whether against gays and lesbians, people of color or people of a specific religious faith.
That excuse is patently false on it face and defies logic. Of course, every crime or act of violence isn't a "hate" crime. People kill people they love for a variety of reasons from infidelity to mental illness and even panicked stupidity. People commit crimes because they are desperate, hungry, drunk, high and many other reasons that don't justify the crime—but prove that many crimes are anything but "hate" crimes.
The reason we need both hate-crime laws and awareness in our state and nation is simple: Too many people still commit crimes against random members of a group because they've been taught to hate or distrust that group. Many grew up hearing their family members disparage faceless members of a certain group, as if every member is the same.
This is textbook hate, and its crimes are a special type. Hate crimes happen to an entire community; an often-debilitating mixture of shame and denial can descend on its members—whether in Philadelphia, Miss., or Laramie, Wyo., or Jasper, Texas—as they are forced to grapple with being the "kind of place" where something like that can happen.
Hate crimes are like terrorist acts in that they are designed to instill fear and, ultimately, drive out certain elements. Likewise, legislation that gives license to discriminate is crafted to preserve the power of the people behind it precisely by appealing to the most base instincts of an electorate and, with any luck, by driving out those who can't stand to be a part of the evil that men allow. The state of Mississippi has suffered from that malady for years, but doesn't have to any longer.
The only cure, really, for the violent language of hate is to out-talk it and raise a shield of awareness around it.
Indifference is not an option.
Support our reporting -- Become a JFP VIP.
The news business has changed dramatically in the past year, and we need your help more than ever to keep bringing you important stories about Jackson and the Metro. Become a JFP VIP with an annual membership or you can Sign up as a monthly supporter. Thanks for anything you can do to empower our journalism!